Zombies
Everything That Happened In 'The Walking Dead' Season 10, Episode 2: 'We Are The End Of The World'

21 votes
14 voters
1.4k views
9 items
The Walking Dead Season 10, episode 2, was a Whisperer-heavy installment. "We Are The End Of The World" revealed more backstory about Alpha and Lydia's relationship after the dead rose and revealed how the two met Beta. It also showed Alpha being torn over losing Lydia to the other survivors and her and Beta's decision to invade because of the border breach.
Beta is none too happy with how the day went when they return to camp. He starts to get into it with Alpha but she shrugs him off and finds the sister of the girl who just died – the same woman who chose to save Alpha over her own blood. To honor that sacrifice and loyalty, Alpha anoints her the Gamma of the Whisperers in front of everyone. Beta watches in the distance, growing more and more concerned.
Younger Alpha And Lydia Meet Beta
The episode begins with a jump seven years in the past. A pre-Whisperer Alpha and Lydia are honing their "blend in with the walkers" strategy when they come across a woman early in the process of being torn to shreds. The younger Lydia walks with headphones on to block out any sounds but she's bumped and ends up hearing and seeing the woman being killed and lets out a scream. Alpha rushes the two of them into a hospital and locks the door behind them.
Before she can start chastising Lydia, the two see a man standing at the end of the hall – a pre-Whisperers Beta. He asks what they're doing and, after some convincing, he allows them to stay in the hospital for the night as long as they stay in the hallway.

Agree or disagree?
Alpha Explains Her Philosophy To Beta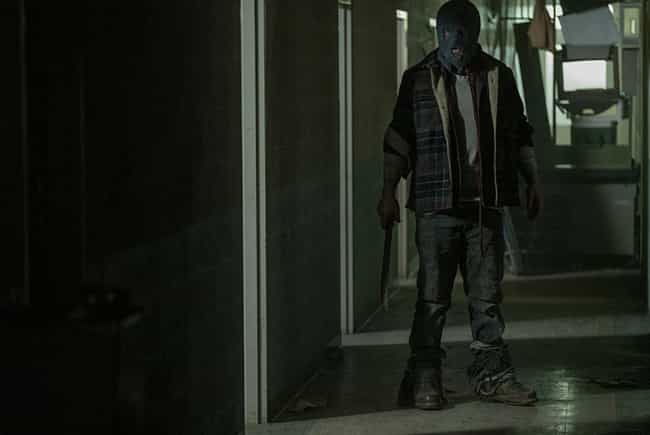 Beta gives Alpha some water and a place for her and Lydia to wash up while they're in the hospital. While she's getting supplies, Alpha comes across Beta again. He's wearing a ski mask and when Alpha asks why, he avoids the question and asks how she survived this long. Alpha drops her philosophy about not really being alive and becoming more animalistic to survive. She says that humanity was the first to perish when the dead started coming back. It's a philosophy that Beta clearly admires and agrees with.
Agree or disagree?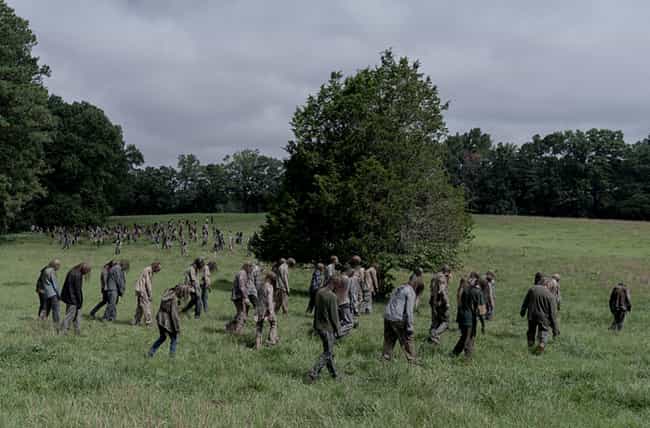 In the present, Alpha sends Beta out with a pair of sisters to gather more walkers. While they're out, Beta and the older sister notice the younger one constantly getting distracted and looking up at the sun. The older sibling tells the younger to stop messing around because Beta is watching. We also see how the Whisperers add walkers to the massive herd Alpha showed off last season. It's a slow and arduous process, but Beta is quite good at it.

Agree or disagree?