Graveyard Shift
Everything That Happened In 'The Walking Dead' Season 10, Episode 3: 'Ghosts'
Updated October 20, 2019
165 votes
34 voters
2.8k views
10 items
List Rules Vote up your favorite moments from the episode.
The third episode of The Walking Dead Season 10, "Ghosts," is true to its name. Carol, Siddiq, and Negan all contend with ghosts from their past this week while the survivors in Alexandria fight off waves of undead. Michonne takes a small group to face Alpha and the repercussions of crossing into Whisperer territory.
Partially blind, Aaron manages to find a small house and stumbles in looking for Negan. He's making quite a racket and a couple walkers hear him and move in. Fortunately, Negan shows up just as Aaron is about to be attacked and takes them out. He tells Aaron he had been following him for a while and the blindness is from a plant that got into his eyes when he killed that walker. He tells Aaron to sleep.
In the morning, Aaron wakes up to Negan standing watch in the house. Negan asks if Aaron can see, and he can, which Negan says is good.
Gabriel Sends Negan Out With Aaron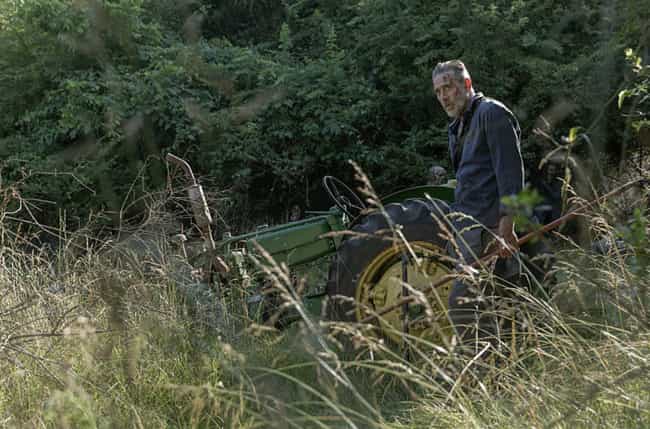 With so many veteran fighters heading out to meet Alpha, Gabriel realizes that the group left to defend the community's flanks is drastically understaffed and underexperienced. Before Aaron heads out, Gabriel takes him to Negan and explains the former villain can do more than just pick tomatoes. Negan seems perfectly fine with just picking tomatoes and returning to his cell, but Gabriel says they need the fighters, so Aaron reluctantly takes Negan out to defend the community.

Was this a good moment?
Alexandria Fights Off Waves Of Walkers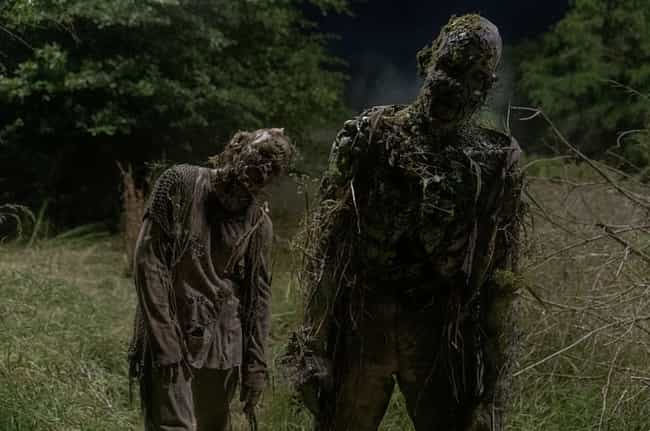 After stopping the satellite fire and crossing into Whisperer territory to do so, the residents of Alexandria return home. Unfortunately, it isn't long before waves of undead show up at the gates. The community is ready and they begin taking the walkers out but there are many more coming at them than usual. The group fights in shifts for a full 24 hours before they're able to finally take down the horde. Only about an hour passes before another massive herd shows up and everyone scrambles back to the gates – everyone assumes this is payback from the Whisperers.

Was this a good moment?
Siddiq And Dante Share A Drink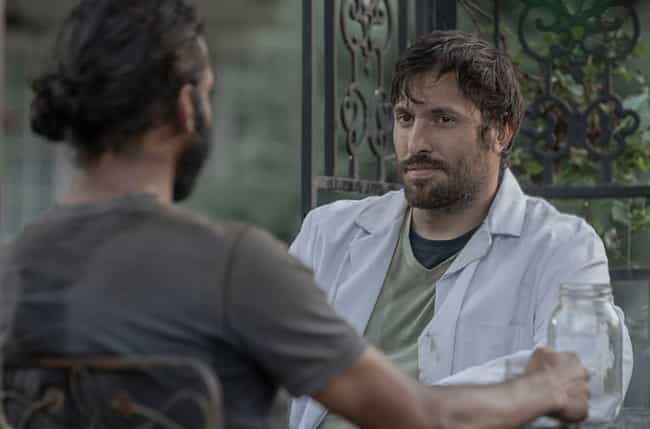 After failing to perform the surgery, Siddiq is upset with himself but also realizes that his PTSD is getting worse. Dante finds him outside and sits down with some booze to share a drink. He tells Siddiq about a guy he knew who fought in a war before the dead rose and how the person came back completely different. It took him a long time to admit it and even longer to make progress toward getting better. That person – unsurprisingly – was Dante. He says he'll help Siddiq however he can and Siddiq smiles for the first time in a long time.

Was this a good moment?