Graveyard Shift
Everything That Happened In 'The Walking Dead' Season 10, Episode 5: 'What It Always Is'
42 votes
12 voters
9 items
List Rules Vote up your favorite moments from the episode.
Negan is back in the wild in the fifth episode of The Walking Dead Season 10. While he comes to terms with his past, and what his legend has made him out to be in the eyes of younger people, Daryl and Connie head out to look for a lost survivor and Magna gets shady.
Connie And Daryl Search For Kelly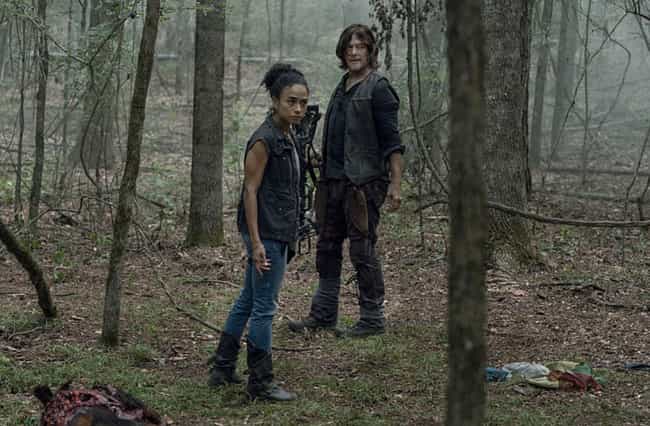 Connie and Daryl head into the woods to look for Kelly. Connie is clearly distraught over her missing friend – who also happens to be losing her hearing – and wonders why she didn't just go with her to help keep an eye out. Daryl decides to cheer her up by telling her a story from before the apocalypse of him and Merle getting drunk on a fishing trip. This knocks her out of her funk until they hear a sound in the wounds. Thinking it's either a walker or Kelly, both are surprised to find that Magna snuck out of Hilltop to help look for their friend.

Was this a good moment?
After Negan gets rid of Brandon, he has himself a heart-to-heart with Milo – the son of the woman he saved. It's clear that Negan misses being a father, an itch he managed to scratch in the past when he got close to Carl – and regales Milo with how being a kid was in the time he grew up. After the two bond, Negan heads out to get firewood to set up camp for the night before he escorts the two to Hilltop the next day.
Unfortuntely, when he gets back he finds Brandon also returned and slaughtered the two of them. He thinks that Negan sending him away was a test of loyalty and that by killing the mother and son he passed the test. Before he can celebrate too much Negan crushes his skull with a rock. He heads off into the woods alone with his leather jacket back on and Lucille 2.0 in hand.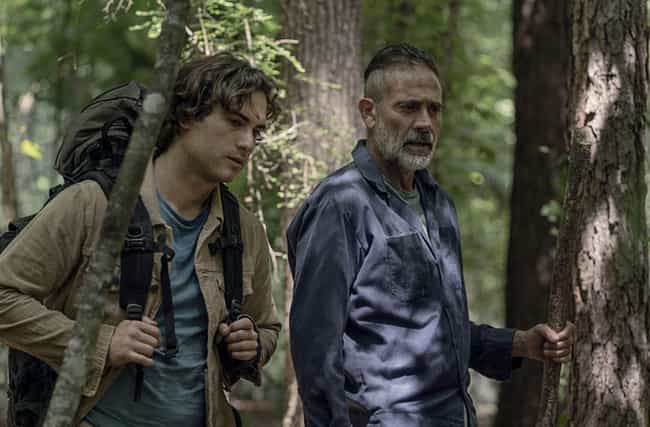 Negan escaped at the end of the previous episode and we're now catching up with him outside the walls of Alexandria. He's enjoying his time and fresh air when he hears a rustling behind him and sees a member of the community burst through the foliage. His name is Brandon and it was him that helped Negan escape rather than face the consequences of accidentally killing a woman to protect Lydia. It's clear he's a big fan of Negan's legend, which immediately bothers the former Savior leader.

Was this a good moment?
Negan And Brandon Find A Mother And Son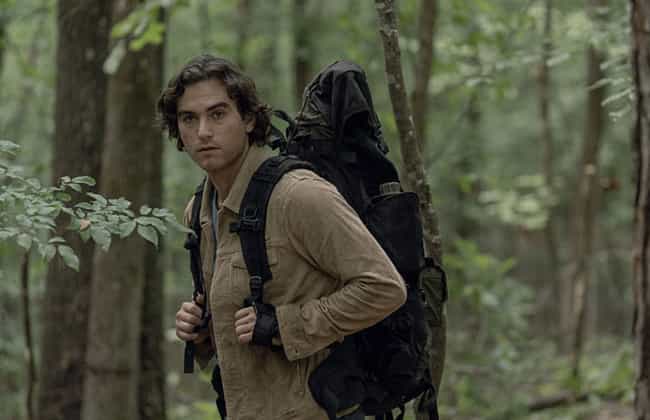 Negan and Brandon head out to find a new place to live. Brandon seems to think Negan is itching to restart the Saviors – and he even brought the man his leather jacket and a bat wrapped in barb wire – but Negan tells him to keep all that stuff to himself. Before the two can get into it more they hear a woman scream and run to save a mother and son from a couple walkers that found their home in an old schoolbus.
The two head out for some air and Brandon asks what their move is – do they follow them to find a stash of hidden supplies, or just kill them now. Negan gets upset and tells Brandon that he can go wherever he wants in the world so long as he doesn't travel with him. Brandon storms off after his idol kicks him to the curb.

Was this a good moment?