Total Nerd
Everything That Happened In 'The Walking Dead' Season 9, Episode 15

234 votes
64 voters
3.3k views
10 items
List Rules Vote up the best moments from the episode.
The penultimate episode of The Walking Dead Season 9 covers a ton of ground in one hour. The long-mentioned fair finally arrives, and it's full of trade, smiles, reconnections, and planning for the future. But in classic TWD fashion, those good times don't stick around too long. The episode also sees the communities signing their long-planned declaration, Alpha sneaking around the Kingdom, and one of the goriest endings in the show's history.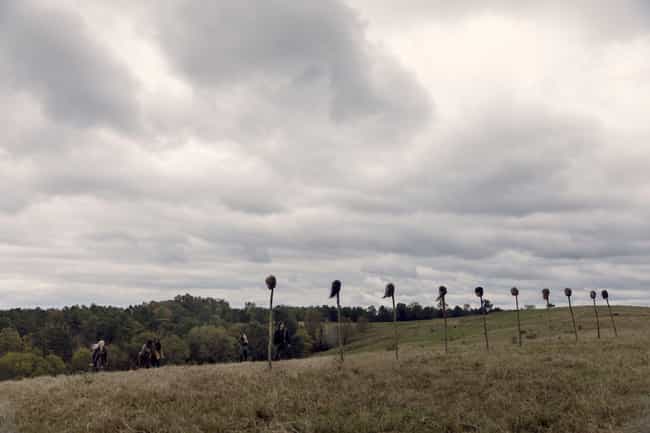 The penultimate episode ends on a pretty gory note. Alpha lets Daryl, Michonne, Carol, and Yumiko go, warning them not to cross into Whisperer territory again. As they're leaving, she says they'll know when they reach the border of her land. Eventually, they come across Saddiq, who's tied to a tree.
They keep going until they find a quasi-border fence: it's a row of freestanding pikes, each topped with a different head. Among them are Tara, Enid, and Henry.

Is this one of the best moments?
The Whisperers Have A Big Secret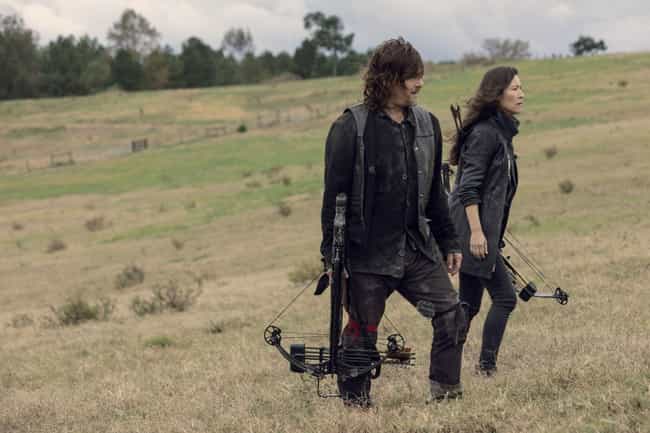 Alpha leaves the fair and returns to her camp, where her followers are holding Daryl, Michonne, Carol, and Yumiko. She gives them a good villain talking-to and takes Daryl with her for a walk. They arrive at a cliff edge, where she shows Daryl the Whisperers' secret: they've amassed a group of walkers bigger than any seen on the show before.
Alpha explains that she has people within the hoard steering it and, if Daryl's people cross the Whisperers again, they'll walk them straight to Hilltop, Alexandria, or the Kingdom.

Is this one of the best moments?
The Communities Sign A Declaration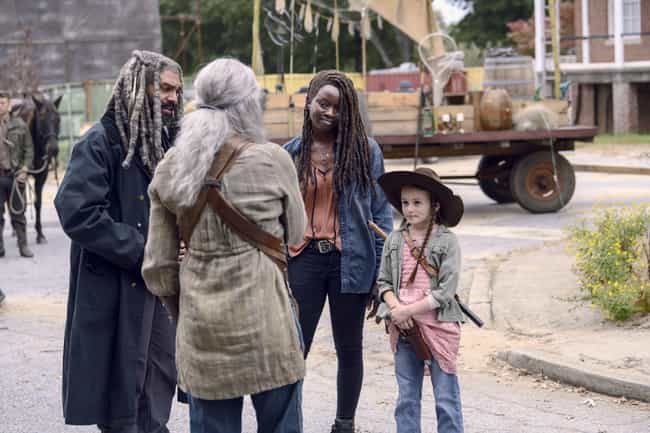 When Ezekiel and Carol retrieve a bulb for a film projector in a previous episode, the King also grabs a massive poster frame he hopes will one day hold the communities' new declaration. In this episode, he finally gets his wish.
After the leaders make their choice about Lydia, they agree that if the Whisperers go after one community, it will be considered an affront to the entire alliance. The Kingdom, Alexandria, Hilltop, and Oceanside all sign.

Is this one of the best moments?
Alpha Sneaks Into The Fair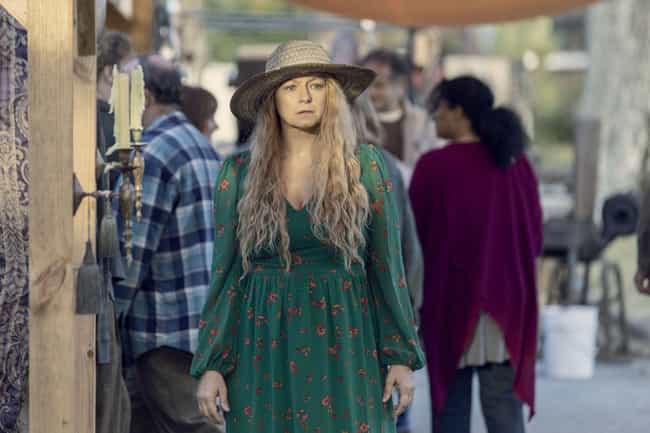 Although the communities rally together and dispatch a group to Hilltop, their problems are much closer to home. Alpha finds a wig - scalped from one of those poor Hilltop commuters - and infiltrates the fair. Once inside, she has conversations with multiple people - including King Ezekiel himself - and keeps an eye on Lydia.
Is this one of the best moments?