Graveyard Shift
Everything That Happened In 'The Walking Dead' Season 9 Finale

85 votes
21 voters
2.1k views
10 items
List Rules Vote up the best moments from the Season 9 finale.
The final episode of The Walking Dead's ninth season sees one of the communities finally fail, a big move, and lots of mourning. After the gory events in last week's episode, it seemed like there was going to be blowback against the Whisperers. Episode 16 took a different tack, acting more as an epilogue to the season than the big final event.
There are a lot of moving pieces in this episode - be sure to vote on which moments were your favorite.
back to page 1
Carol Heads To Alexandria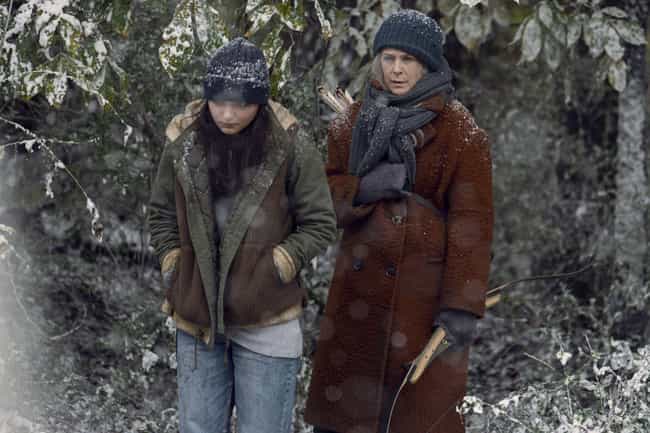 The caravan eventually makes it to Hilltop, and Carol drops some big news on Ezekiel: she's decided to go to Alexandria with the rest of the group - including Lydia and Daryl - and leave him at Hilltop. Ezekiel is disappointed but understands.
Carol tries to give Ezekiel back her ring, but he tells her to keep it.

Did you like this moment?
The Group Crosses The Frozen River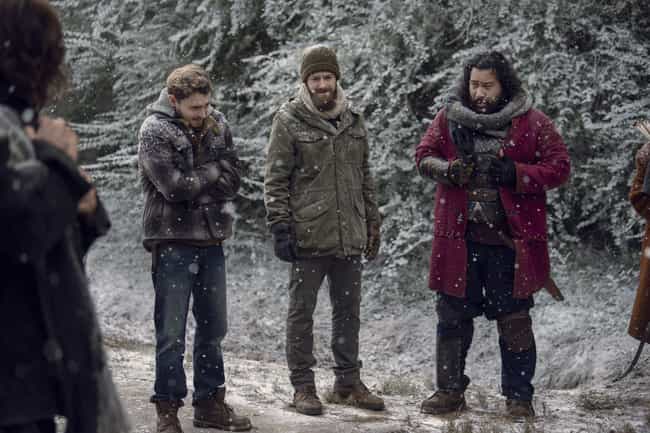 After regrouping at the Sanctuary, the Kingdom caravan decides the only way they'll survive the storm is by crossing a frozen river right in the middle of Whisperer territory. Daryl and the others bank on the storm keeping all the Whisperers away while they head to the river.
The crossing itself goes pretty smoothly - aside from a minor confrontation with snow-hidden walkers.

Did you like this moment?
Ezekiel Doesn't Want Daryl Around Carol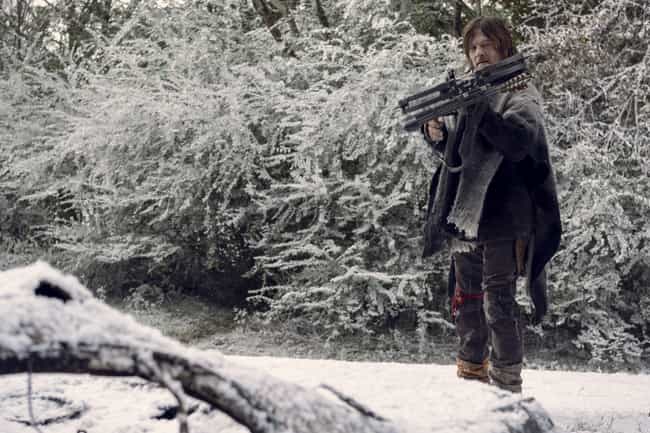 After losing Henry, both Carol and Ezekiel handle their grief in different ways. Carol slips into her old, withdrawn ways. Ezekiel notices how much she's leaning on Daryl instead of him, so when the two men have a moment alone, he asks Daryl if he can give Carol and him some space when they get to Hilltop.
Ezekiel makes it clear he isn't trying to be a jerk about it; he just wants to fix things in his marriage.

Did you like this moment?
Lydia Asks Carol To End Her Life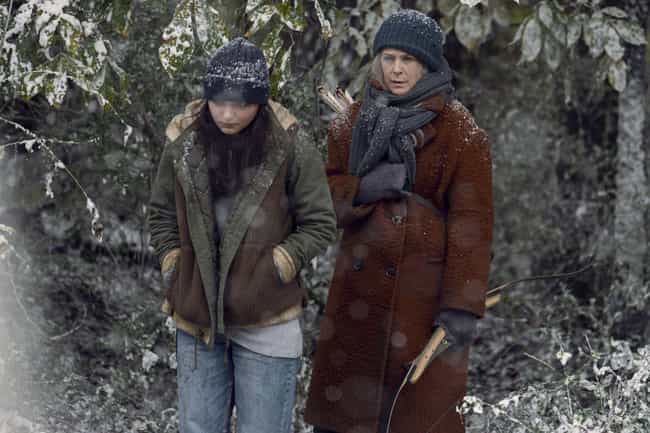 While the rest of the group crosses the river, Lydia sneaks off again, and Carol goes after her. Carol eventually finds her, and Lydia asks Carol to end her life because she is too afraid to do it herself. Lydia says that whether she's at Hilltop, Kingdom, or Alexandria, the people will still blame her for what happened.
Carol talks her out of it, convinces her to return to the group, and they cross the river together.

Did you like this moment?