Total Nerd
Everything That Happened In 'The Walking Dead' Season 9 Finale

85 votes
21 voters
2.1k views
10 items
List Rules Vote up the best moments from the Season 9 finale.
The final episode of The Walking Dead's ninth season sees one of the communities finally fail, a big move, and lots of mourning. After the gory events in last week's episode, it seemed like there was going to be blowback against the Whisperers. Episode 16 took a different tack, acting more as an epilogue to the season than the big final event.
There are a lot of moving pieces in this episode - be sure to vote on which moments were your favorite.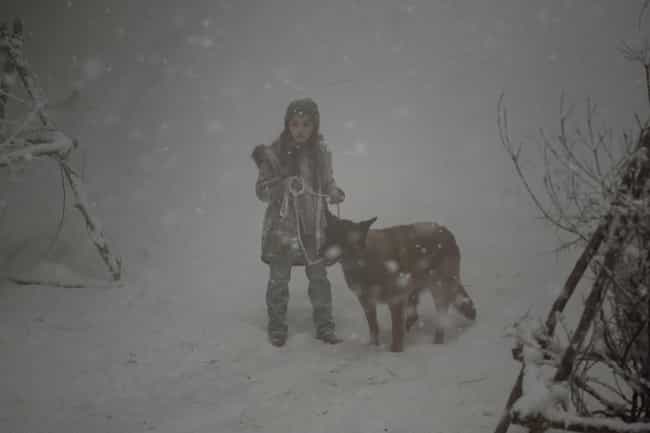 After realizing the fireplace in one of the designated homes isn't working, Gabriel decides to move everyone to another spot in town. The group ties themselves together, so they don't lose each other in the blizzard and heads out. Judith - who is worried about the missing Dog - hears Dog bark and bolts away from the group, disappearing into the blizzard. Negan immediately runs after her.
The two have a pretty hard time finding their way back, but Negan carries Judith and leads Dog to safety.

Did you like this moment?
Gabriel Lets Negan Out Of His Cell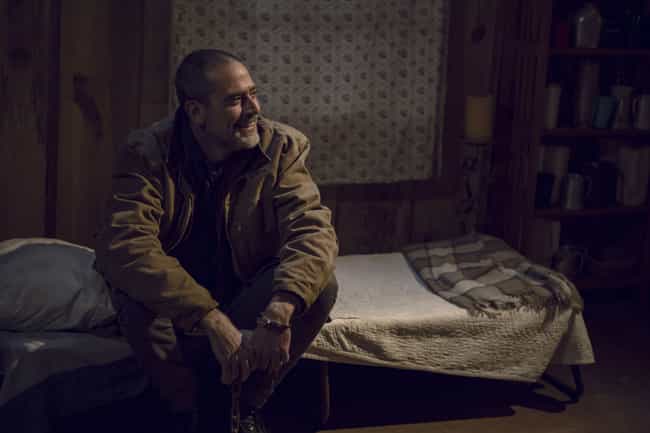 After spending (almost) the entire season in the basement, Negan is finally out... kind of. Thanks to the extreme cold, the people of Alexandria have to huddle together in a few of the big houses with fireplaces to stay warm. Because the cell isn't exactly suited for riding out blizzards, Gabriel brings Negan with them rather than letting him freeze.
He may still be in chains, but at least he has new walls at which to look.

Did you like this moment?
A Stranger Calls On The Radio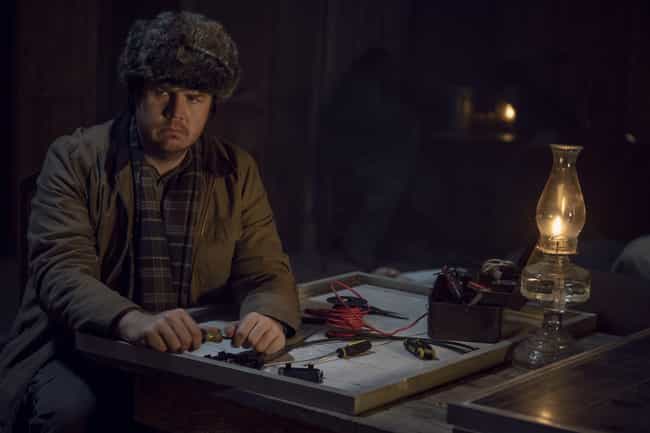 The finale ends with Ezekiel talking on the radio with Judith. The two update each other and then sign off. But before the episode ends, the receiver at Hilltop buzzes back to life with a stranger on the other end asking if anyone can hear them.
Could this be the crew Maggie is with or the people that saved Rick? Or is it an entirely new faction?

Did you like this moment?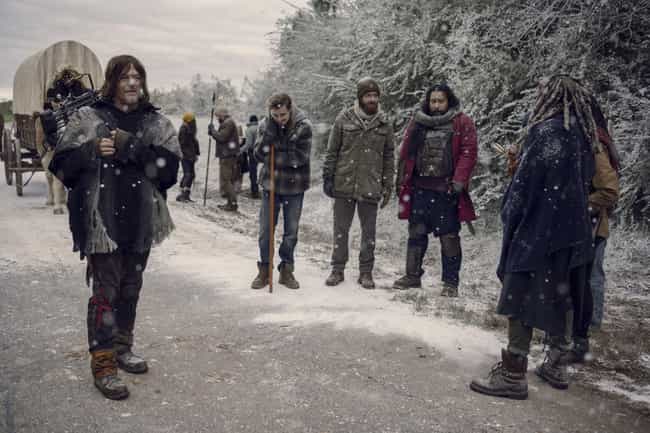 We don't see winter in The Walking Dead very often, so it makes sense that when we do, it's in the form of a massive blizzard. Michonne, Daryl, Ezekiel, and Carol are leading the people from Kingdom to Hilltop when they realize they're going to get caught in the middle of an unseasonably early snowstorm.

Did you like this moment?