Graveyard Shift
A Guide To All The New Characters On 'The Walking Dead'

We're now living in a post-Rick Grimes era of The Walking Dead. To fill the void Andrew Lincoln left with his departure, the show has introduced a handful of new characters. They were introduced briefly before it was revealed the show had hopped forward several years. In the comics, these characters also show up after a significant time jump, but it's still unclear how similar the show's versions will be to their counterparts.
Here's a guide to all the new - perhaps soon-to-be favorite - characters.
back to page 1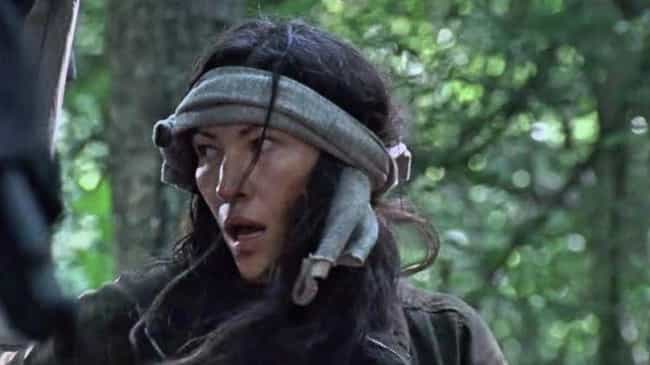 Yumiko is played by Eleanor Matsuura. She spends most of the episode that introduces her character patched up in the infirmary after hitting her head while being saved by Judith.
In the comics, Yumiko and Magna are in a relationship. Because she spends the whole episode laid up, it's unclear if the two are together at this point in the show.