Total Nerd
Scenes From 'The Walking Dead' TV Show That Came Straight From The Comics

Updated October 4, 2019
1.9k views
20 items
SPOILER ALERT: If you aren't caught up with the latest episodes or comics, you might want to hold off on scrolling down.
The Walking Dead has long been a staple of AMC's strong television lineup, but it wouldn't exist were it not for the talents of comic book writer Robert Kirkman and artists Tony Moore and Charlie Adlard. Since the series hit the air on Halloween night 2010, fans of the comics have pointed out the many scenes, settings, and lines of dialogue taken straight from the books' panels. While the series has strayed from the comics over the years by including new characters and settings, the core of the show has always remained true to the comic books that inspired it.
With more than 100 episodes already aired, there are dozens of situations spread throughout the series either inspired by or taken directly from the comics. The comic book's publisher, Skybound, has pointed out several of the more notable instances, some of which are included here. Others come straight from the television series and comic book panels. Though the TWD comic ended in July 2019, there are still many storylines and subplots that may carry over to TV.
Comparing The Walking Dead TV show to the comics is as easy as taking a look at television stills alongside the panels that inspired them. There are many instances of the show paying homage to its source material, but these are some of the best.
Rick Wakes Up To A New World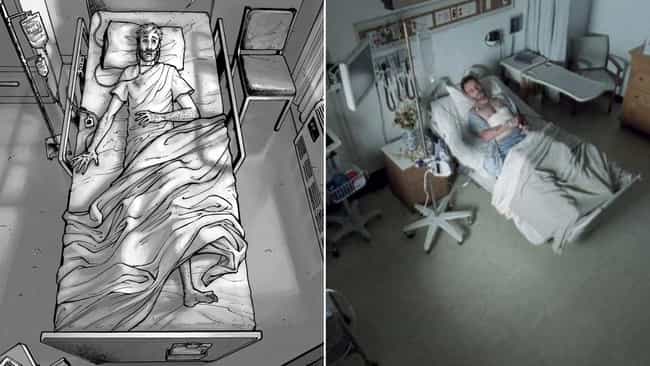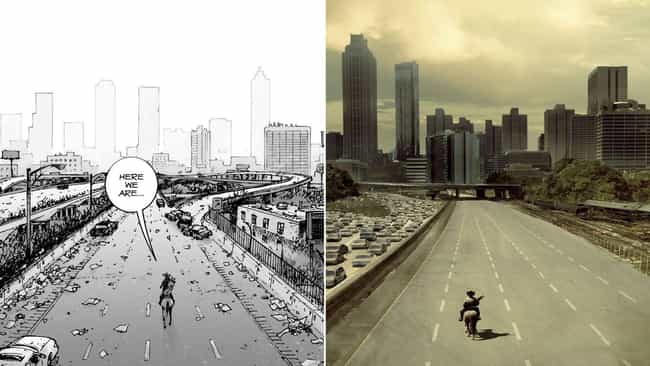 Glenn's Introduction To Lucille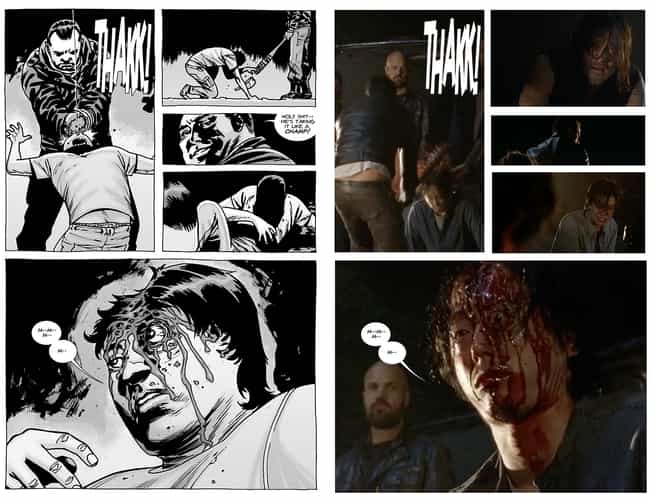 Carl And Negan's Intimate Meeting