Unspeakable Times
Meet The TV Show Host Who Killed People To Boost Ratings

How far would you go for television ratings? In Brazil, a talk show host and politician named Wallace Souza allegedly lived a double life as a serial offender to keep his show on top for 20 years.
Who was Wallace Souza? He was once a big deal in South America and his show, Canal Livre, ran from 1989 to 2008, which is when authorities believe Souza hired hitmen to carry out dozens of murders to keep his audiences riveted. Canal Livre was a long-running talk show where Souza railed against crime, broke news stories, and had segments with a strange puppet attacking his crew members. Imagine putting Dateline, The Jerry Springer Show, and Forensic Files together and that's how you end up with Canal Livre.
Souza passed in 2010 before divulging the full story of his alleged criminal activity, but authorities are certain he organized at least once hit on a man, and they believe he was responsible for more deaths. Souza's story is one of the most gut-wrenching celebrity crimes, and it's possible he took many of his worst secrets to the grave.
Souza's secret life is one of the most bizarre true crime stories of the 20th century. In fact, his manipulation of the South American public as well as his behind-the-scenes activity is so captivating, so strange, and so terrifying that Netflix turned it into a documentary series titled Killer Ratings. The show details the evidence against Souza and chronicles his life as an underground kingpin masquerading as a television personality and spokesperson for the poor, downtrodden communities he pretended to defend.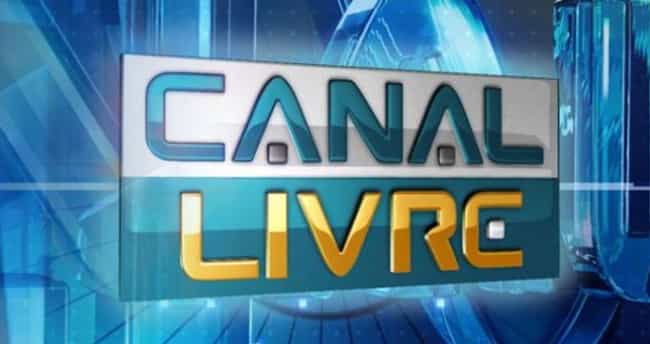 Wallace Souza Was A Criminal Masquerading As A TV Host
Beginning in 1989, a former police officer named Wallace Souza began hosting Canal Livre. The series was part variety show, part Dateline-style crime show - an eclectic mix of entertainment "aimed at fighting crime and social injustice." The show's popularity helped him get elected to the Legislative Assembly of the Brazilian state Amazonas three times. As a politician, Souza continued to host the show, leading a publicly acclaimed journalism campaign as he and his crew followed vigilante investigators.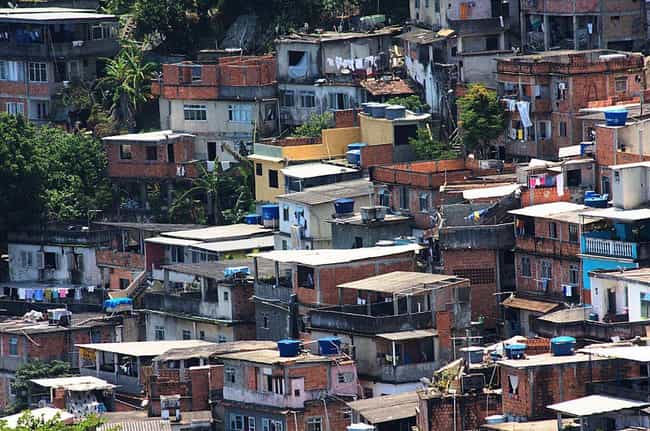 Souza's Show Was Too Good At Finding Dead Bodies
It's not unusual for a crime-focused show like Canal Livre to show footage of dead bodies, but Souza was too skilled at finding bodies.
In 2009, after Souza aired footage of a suspected drug dealer's burned body, police began questioning the method behind his timely discoveries. According to the Associated Press, Souza explained his success, claiming his producers arrived on crime scenes quickly because of their "well-placed sources and [by] constantly monitoring scanners for police radio dispatches." Reportedly, the show also "posted workers at police stations, and at the Manaus morgue, where word often came first about newly discovered bodies."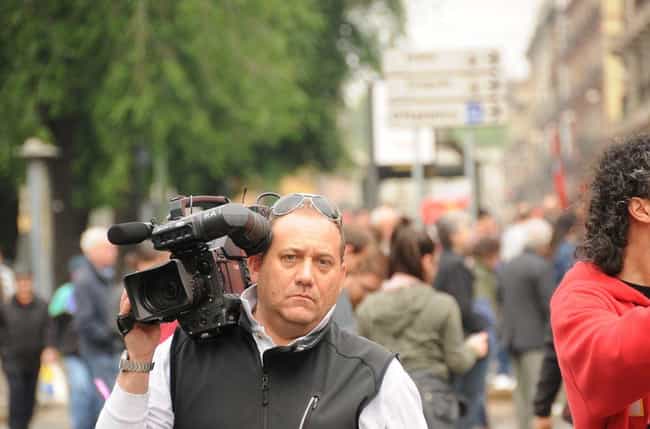 A Reporter Found A Body That 'Smelled Like Barbecue'
The most morbidly fascinating - and ultimately damning - elements of Souza's show were the segments focusing on local crime. In these sections of Canal Livre, Souza sent camera crews to find footage of murder victims. During one memorable scene, a reporter uncovered a charred body and said it "smelled like barbecue." Police grew suspicious when Souza began scooping them with many of these discoveries.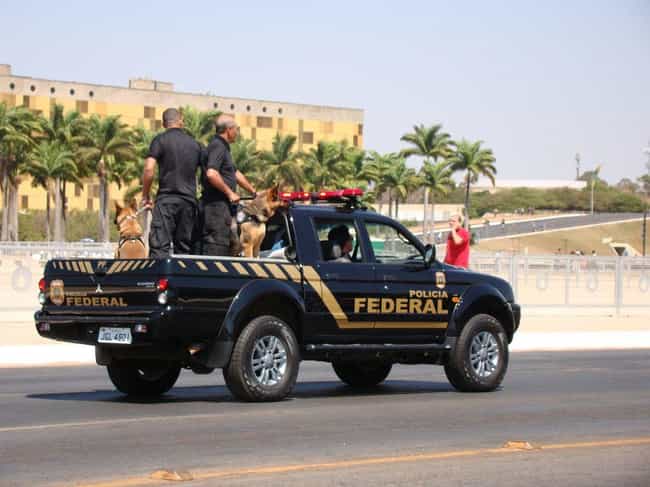 Souza Allegedly Had His Rival Drug Traffickers Killed
The authorities ultimately concluded Souza was a drug trafficker, and to keep his ratings high, he allegedly hired a series of hitmen to carry out gangland-style executions on traffickers who encroached on his business. The hitmen reportedly set one such target on fire and let him burn to death before tipping off Souza's crew. The show aired police raids and arrests, and followed police helicopters with the show's helicopters, illustrating the drastic lengths Souza took to pull off his stunts.
After hearing testimony by Moacir Jorge da Costa, a former associate of Souza's, police formed a case against the host. However, because of da Costa's criminal past, public ministry officials are uncertain about the validity of his statements. These oblique facts did little to dissuade Thomaz Vasconcelos, the state police intelligence chief.
Vasconcelos said Souza's plan was to "eliminate his rival and use the killing as a news story for his program." Rather than sending the orders through an underling, Vasconcelos said, "the order to execute always came from the legislator and his son." The police intelligence chief didn't mention how he reached this conclusion.