Entertainment
How 21 Iconic Images of the Warcraft Game Look in the Film

With the
Warcraft film
adaptation to be released June 10, 2016, some
World of Warcraft
players are unsure about who and what is going to be carried over from the game to the screen, and wonder if the movie experience will live up to the iconic game. And then there are the film buffs, who are excited about the cool effects promised by the film but unfamiliar with the franchise, and know they need to start boning up on

Warcraft

mythology

that's developed over the decades to get the most out of the movie. Never fear, we're here to walk you through all of the locations, characters, and mythology with side by side comparisons of images from the movie and the games.

The film's trailer offers a glimpse to what's going to be happening once the orcs and humans go to battle, and we're excited that it appears to be a faithful adaption of the RPG.
So whether you're a long time fan of
Warcraft
, or you're a n00b who wants to have all the facts when you're in the theater, this list of everything you need to know about the
Warcraft
adaptation is here to help.
We'll save you from being one of those people in the theater who keeps asking their friends what's happening and who's on screen. Prepare to take notes if you have to, because you're about to learn everything you need to know about Azeroth before seeing
Warcraft
.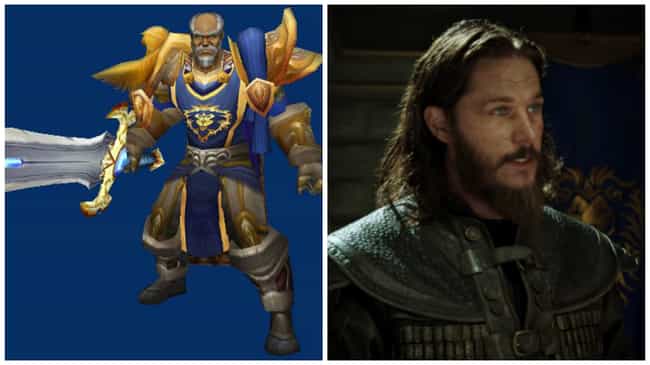 Anduin is basically the King Arthur of the
Warcraft
mythos. He led Stormwind's forces against the orcs in multiple wars and ended up creating the Alliance between humans, dwarves, and high elves (but that's probably not going to happen in the first movie).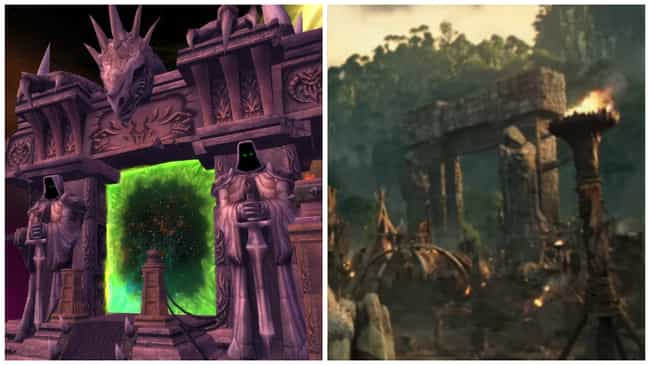 The dark portal is a magical gateway that lets the orcs travel to Azeroth from Draenor. It has had several different visual representations as the expansions have been released over the years, but the version glimpsed in the trailer has a very classic

Warcraft II

vibe that fans are sure to appreciate.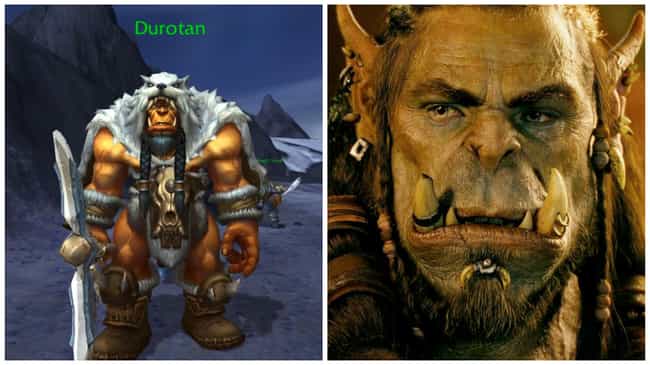 Durotan is an orc who's between a rock and a hard place with his hulking brethren. Despite being an incredibly popular leader of the Frostwolves, Durotan creates big time friction within his race by refusing to drink the demonic blood that changes regular orcs into super evil orcs (long story). Along with Aduin Lothar, he's one of the two leads of the film, but he's not a villain. Also, his son is Thrall, who shows up in the film as a baby and is very important later in the
Warcraft
mythos.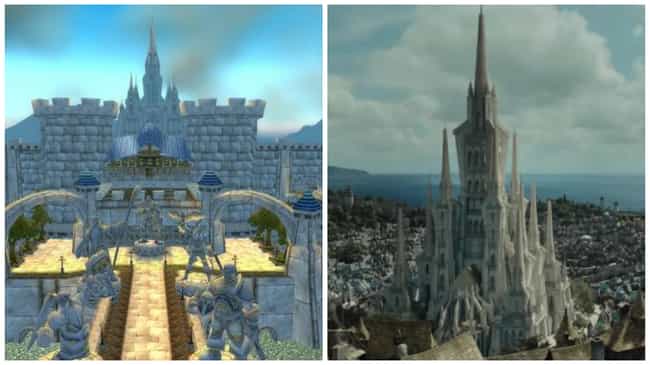 Stormwind City is the human capital city. This is where knights, priests, etc. live and rule over the Alliance territories. Expect at least a few scenes in the film featuring knights and kings arguing around giant round tables or in circular rooms made of blasted stone.