READ

Man Who Walked 500 Miles Looking For A Kidney Finally Gets The Call He's Been Waiting For, And The Internet Is Overjoyed

Looking for a feel good news story? This is the saga of how Wayne Winters got his wife a kidney. After Wayne's wife Deanne was diagnosed with stage 5 kidney failure, the Utah man knew that he could not just sit around and do nothing. Here's the story of the man behind "need kidney 4 wife" sign.
Unfortunately, there are not enough donor organs for people who need a transplant. Some patients never find their match and die waiting for a donor. This touching kidney transplant story starts with an elderly man making a sign and having the dedication to walk miles and miles every day in order to try and find a kidney donor for his wife.
Thankfully for Wayne and Deanne, and these other famous kidney transplant recipients, as well as celebrities who've had other kinds of organ transplants, their stories have a happy ending. But the fight for broader access to organ transplants is far from over, and Wayne wants to help others. Check out the Wayne Winters kidney donation story and see how you can help others in need of a kidney transplant.
Deanne Had Stage 5 Kidney Disease And Was On Dialysis – So Wayne Started Walking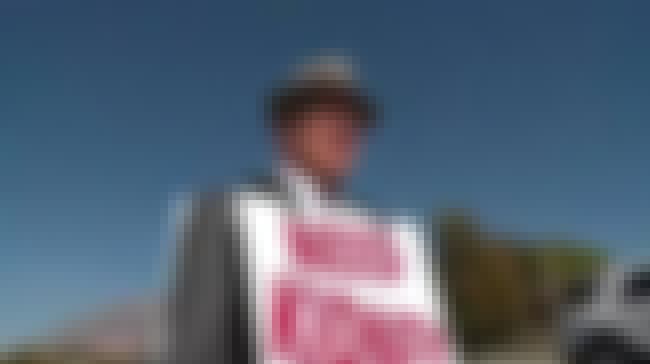 As of Fall 2017 – at which time Wayne was combing the streets for a donor for his beloved wife – Deanne and Wayne Winters had been together for 26 years. Their union came under serious threat after Deanne was diagnosed with Stage 5 kidney disease, however. Wayne told FOX 13 that, while she waited for a new kidney, Deanne was "on dialysis, and she [didn't] like it. [It was] horrible."
Wayne Decided To Go Old School With A Simple Sign And Pounding The Pavement
Wayne could not just sit back and do nothing while his wife waited and hoped to find a kidney donor. He had recently seen a story about a person who used a sign to bring attention to a cause. So, Wayne made a sandwich-board style sign that had his phone number and his wife's blood type with a message that read: "Need Kidney 4 Wife."
The 74-year-old then hit the local streets with his homemade sign. He walked all around his hometown of Farr West, Utah, with the hope that one person who was driving by would see his sign and be able to help him.
Finding A Donor Is Extremely Difficult, Which Is Why Wayne Got Hoofing
Deanne needed a new kidney in order to survive. However, not everyone who goes on the donor list finds a match. According to the National Kidney Foundation, 3,000 patients in need of a new kidney are added to the waiting list every single day. Unfortunately, 13 people die every day while waiting to find their match.
Wayne didn't want Deanne to become a statistic.
The Response To Wayne's Sign Was Overwhelming – He Was Receiving Between 700 And 800 Calls A Day
Wayne's favorite time to walk with his sign was during rush hour. "They can look at my sign, they can't go home in a hurry," he explained. The response from Wayne's endeavor was immediate and abundant. He was getting between 700 and 800 calls every day. He was totally overwhelmed and admitted that he didn't know what to think about the outpouring of support.