Fox News
Things Fox News Criticized Obama For But Defends Trump For

Over the years, 24-hour news outlets have come under fire for a perceived bias. While outlets like MSNBC and CNN have been criticized for swinging too far to the left, the alleged Fox News media bias is perceived as conservative by many celebrities, journalists, and politicians. Various high-profile figures have claimed Fox news promotes a pro-Trump and anti-Obama rhetoric. Does Fox News like Trump? Comparing and contrasting Fox News's coverage of Trump and Obama can help answer that question and address a potential media bias.
In Fox News coverage, there seems to be issues Obama was criticized for that Trump is now praised for by pundits. Some would argue this points to media double standards, while others claim President Trump handled certain things better than his predecessor, meaning he deserves more credit. Regardless of your personal opinion on the matter, examining the Obama vs. Trump rhetoric is important. Reporters, journalists, and panelists on either end of the spectrum are becoming increasingly politicized in this divisive time in history. Examining any media discrepancies in regards to political coverage can help you form nuanced and educated opinions on complicated topics.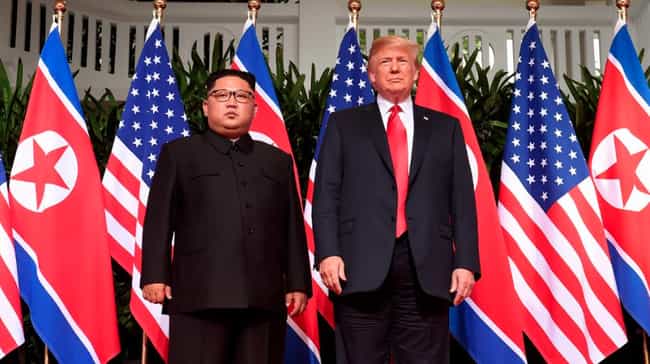 Throughout President Obama's two terms in office, he maintained that he was open to meeting with North Korea in order to lay a foundation of peace. Fox News was critical of the possibility of such a meeting. One pundit for the company said that President Obama was "bowing and scraping" to meet with dictators and other correspondents claimed such a meeting would be a mistake and unproductive.
When President Trump expressed a desire to meet with Kim Jong Un, his decision was called "a big win," "another breakthrough," and "a stunning diplomatic triumph" by various talking heads on the news network, including Sean Hannity. Hannity went as far as to say, "The world will probably be a little bit safer. The media should be giving President Trump credit for that."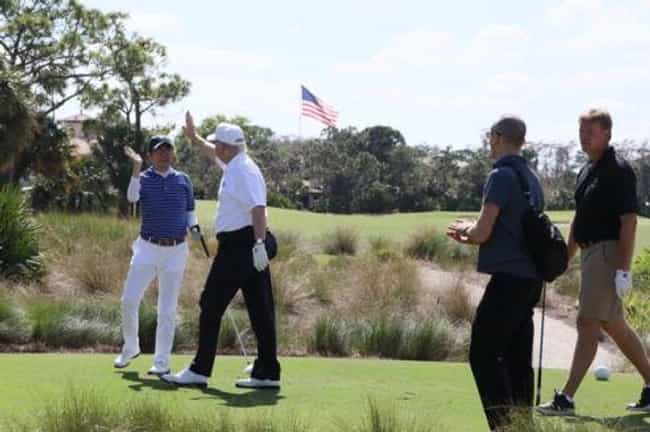 Over the course of his presidency, Obama played 333 games of golf. While he was in office, President Obama was heavily criticized for his past time by Fox News. In June 2013, Bill O'Reilly was critical of Obama for golfing while crisis was unfolding in Egypt, calling out Obama for "trivial pursuits." In June 2015, Fox News published an article that denounced Obama for golfing in California during a drought. In April 2014, after ISIS's beheading of American journalist James Foley, Obama reportedly headed to the golf course shortly after making a statement about the execution. While Fox News was not the only news outlet to question the decision, they did condemn Obama's golfing in articles and on television.
However, according to Politifact, Donald Trump has so far spent a comparable amount of time on the green to President Obama. Fox News has been easier on Trump. In November 2017, Fox and Friends aired a lighthearted segment with golf analyst Brad Faxon about what it's like playing golf with President Trump. Throughout the segment, the hosts praised Trump's skill at the sport. Fox also once reported the Trump was busy working when he was actually on the golf course.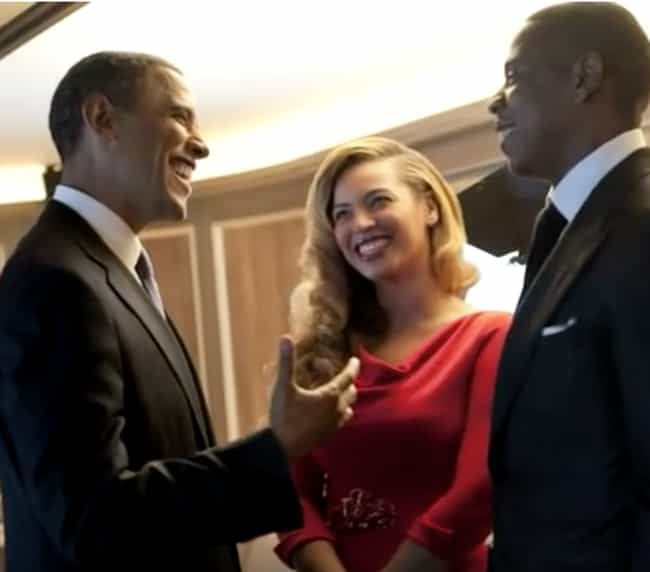 During his time in office President Obama was known to hang out with celebrities. However, he faced criticism from Fox News for some of his relationships. Shortly after Obama's 2009 inauguration, Fox News lambasted Obama's connections to Jay-Z and Young Jeezy due to the rappers making explicit comments to celebrate the beginning of Obama's presidency. Fox also seemed unenthusiastic about Obama playing golf with Tiger Woods. While coverage did not openly condemn Obama, it did focus on Woods's recent scandals with infidelity and the fact press access to the event was limited.
However, President Trump invited Ted Nugent and Kid Rock to the White House. Fox news reported the event without criticism.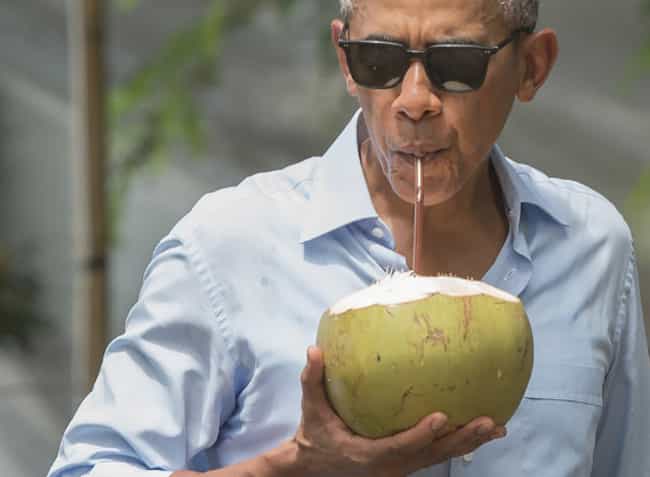 Obama's vacation time was a subject of heavy criticism by Fox News throughout his presidency, particularly by Sean Hannity. Hannity referred to the then President and his staff as "limousine liberals." He then went on to say that "tax payers continue to fund the lifestyles of the rich and famous," later saying that he "counted five or six Obama vacations" as of 2013.
When President Trump went on a 17 day vacation in 2017, Fox News's reports on the story centered around the necessity of time off. In an article by Darlene Superville published on Fox News, Superville talked about a paper published by a brain science and psychology professor claiming presidential vacations were vital to the well-being of the country and necessary to reduce stress.