Weird History
11 Ways The Corrupt & Elite Ruling Class Led To The French Revolution
Updated June 14, 2019
29.8k views
11 items
Though Marie Antoinette may not have actually said, "Let them eat cake," the French monarchy and aristocracy displayed an almost laughable disconnection from common people in the decades leading up to the French Revolution. Though historians have been right to point to a variety of French Revolution causes - ranging from economic and social issues to questions of political representation - it is also true that French royal excess played no small role in driving a wedge between commoners and royals. Considering the decadence, cluelessness, and outrageous choices of the monarchy, it almost seems like the French were begging for revolution.
From the ostentatious Palace of Versailles to out-of-touch political decisions, the extravagance of the Louis line ultimately led to the monarchy's downfall. Royal decadence in an age of moderation and Enlightenment led the French to question the role of monarchy in an increasingly democratic age.
They may not have been the weirdest royals in history, but Louis XVI, Marie Antoinette, and their predecessors were certainly among the most decadent. It comes as no surprise, then, that in an infamously bloody revolution, members of the French royal family would lose their heads as commoners attempted to reset the balance between the rulers and the ruled.
Marie Antoinette's Expensive Tastes Were A Slap In The Face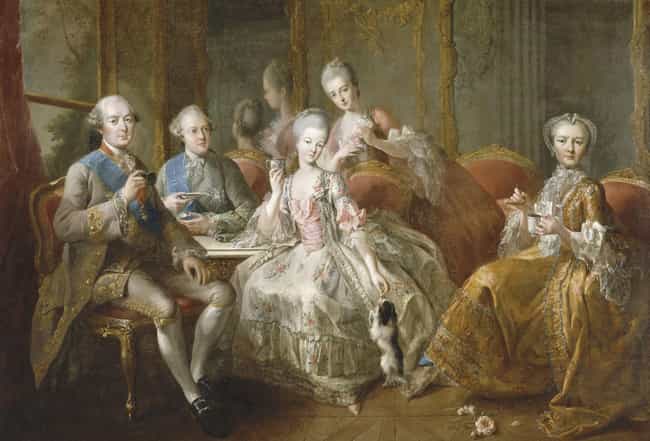 The population of France generally imagined their foreign-born queen as the embodiment of the decadence of the court. Considering her tastes, you could hardly blame them.
For one, Marie Antoinette - like many French royals before her - was a bona fide chocaholic. She loved chocolate so much, in fact, that she actually brought her own chocolate chef from Vienna and gave him the title, "Chocolate Maker to the Queen." His job was to concoct new recipes to delight the queen. Though more and more people were consuming chocolate by the end of the 18th century, it was still a relatively elite treat. The fact that she was known for starting each day with a steaming cup of hot chocolate and whipped cream did nothing to endear Marie Antoinette to the common people of France. Add to this the young queen's insatiable appetite for extravagant fashions and her personal stylist whose job it was to conjure up over-the-top hair styles, and the fury kind of makes sense.
Louis XIV Built Versailles As An Exclusive Elite Playground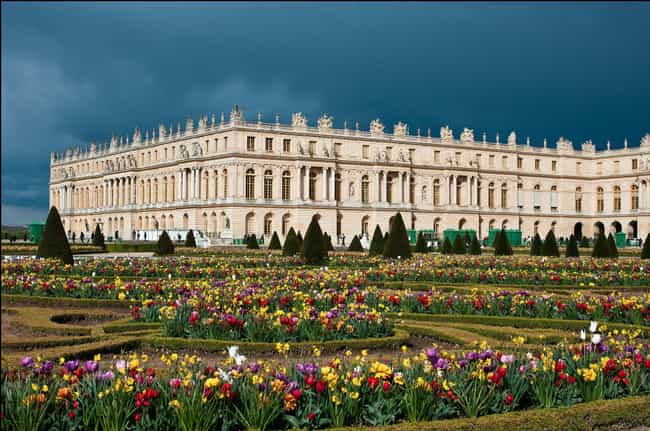 The so-called "Sun King," King Louis XIV, ruled by cultivating and managing a royal cult around himself. And, unsurprisingly, this carefully managed cult did not include the working poor of France. In 1682, he moved the royal capital to Versailles, a hunting lodge outside of Paris - where the monarchy ruled from until 1789. At Versailles, the court was extremely isolated and cut off from everyday Parisians, with the royals lost in a web of their own protocol, ritual, and pleasure.
It is not surprising, then, that during the Revolution the royal family was forced to move back to Paris. On October 4, 1789, thousands of women from Paris marched the roughly 12 miles to Versailles and demanded that the royal family accompany them back to the capitol.
Louis XV Gave His Mistresses Way Too Much Power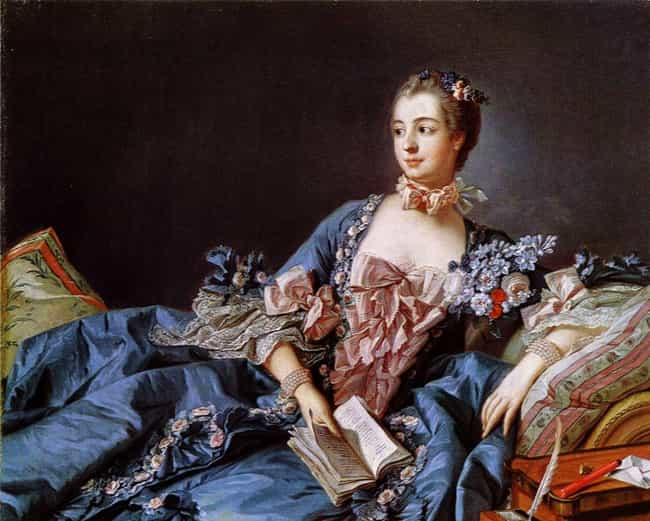 Although Louis XVI was a famously faithful husband, his grandfather Louis XV was infamously not one. French subjects were most piqued by the power that Louis XV seemingly instilled in his revolving harem of mistresses. These women were not merely sex toys or companions, but became royal advisors who wielded significant power and authority. One of his mistresses, Madame de Pompadour, carved out real political influence for herself, even advising the king on a number of international issues. The king's subjects did not take kindly to what they felt was Pompadour's undue and "despotic" influence, causing tongues to wag and kindling revolutionary spirits.
Marie Antoinette Had A Special Playground-Retreat From Public Life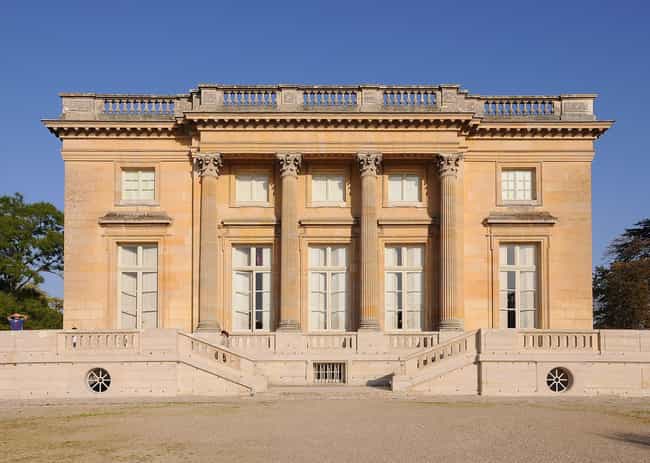 When Louis XVI succeeded the throne in 1774, he gifted the Petit Trianon - a small palace on the Versailles estate - to his young wife. And, because it was originally built for Madame de Pompadour, Marie Antionette spared no expense in completely redesigning and redecorating the palace and its grounds to her own taste. She used the miniature palace as her retreat from the confines of court life where she could live out a "rural idyll" with an English garden and working farm. The very thing that the Petit Trianon gave Marie Antoinette - privacy and peace - also made her the target of criticism. Courtiers and the public saw her retreats to Petit Trianon as a rejection of her royal role. Plus, a queen in private, they felt, had to be up to no good.