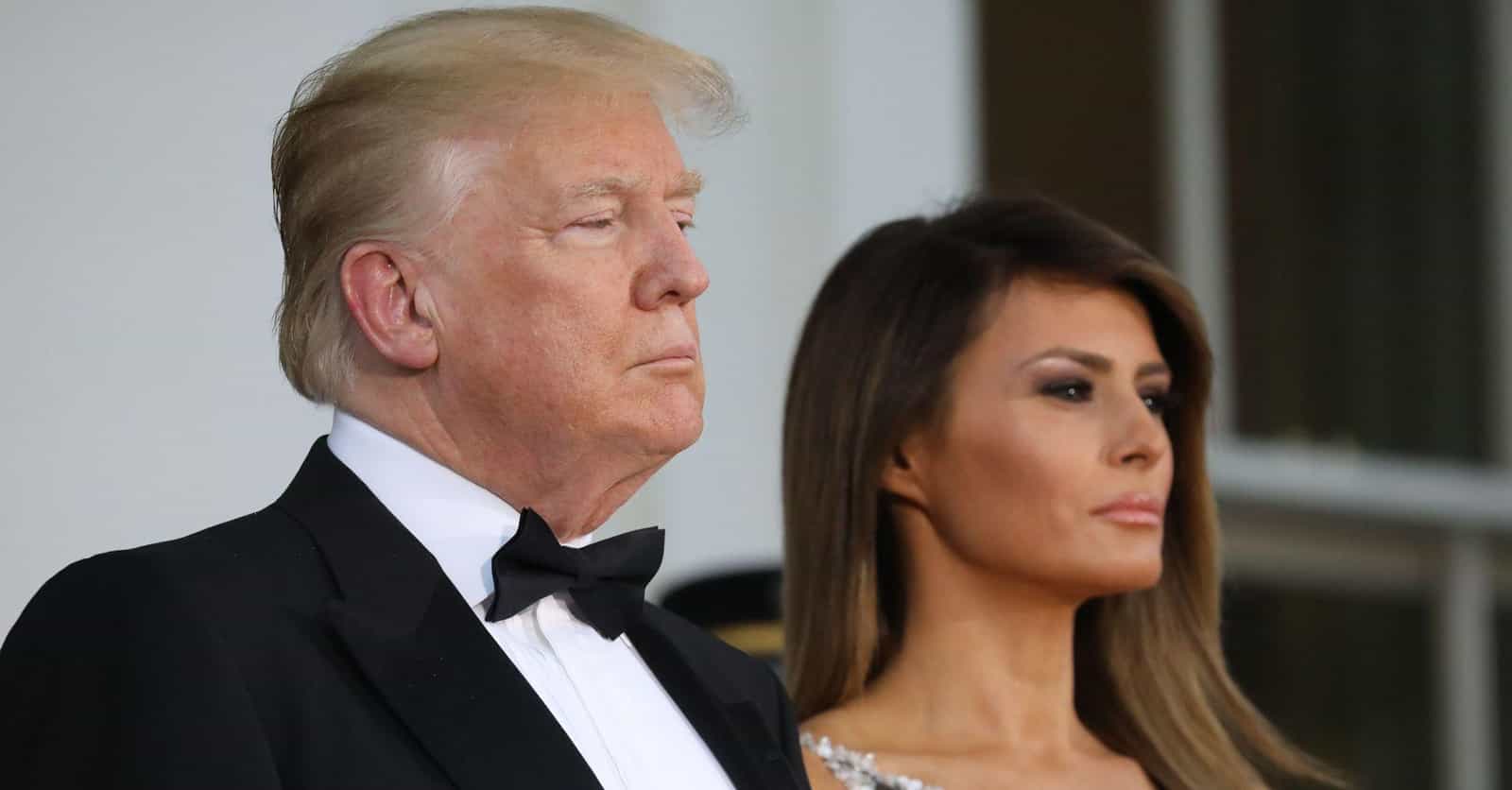 Photo: user uploaded image
All The First Lady Traditions Melania Trump Is Breaking
A sizable portion of the Trump presidency differs greatly from anything the American public has seen before, and First Lady Melania Trump undoubtedly brings a completely new energy to her role in the White House. As First Lady, she not only handles her responsibilities differently, she often breaks with tradition. When you consider how Melania Trump differs from past First Ladies, the contrasts add up in a major way. She isn't just doing the job differently, she completely redefines the role. Her unorthodox approach even led to a number of Melania conspiracy theories, only adding to the media circus that is the Trump administration so far.
Whether changing her plans with world dignitaries at the last minute or wearing high heels to the scene of a natural disaster, Melania Trump goes about her duties as the First Lady in her own fashion (for the low, low price of $39). As the second First Lady to be born outside the US, Melania Trump may just feel out of touch with American values, or maybe she resents having to be a First Lady rather than just Donald Trump's wife. Regardless, Melania Trump as First Lady continues to be unlike anything the public has ever seen in the White House, for better or worse.
---
She Doesn't Make Diplomatic Fashion Choices

The First Lady throws the media into tizzies with her fashion choices all the time, specifically with her giant white hat. However, on June 21, 2018, she drew an even more vicious reaction with a jacket she wore during her visit to a center where children who'd been separated from their families at the Mexican border were being detained. The back of the jacket read, "I REALLY DON'T CARE, DO U?"

This lead pundits to try to discern whether or not she was trying to make a statement or if it was just a tasteless choice. While even President Trump himself jumped into the fray to defend his wife, critics pointed out Melania's unusual choice of a $39, two-seasons-ago Zara jacket was undoubtedly a specifically sartorial decision.

Or take her 2017 visit to Hurricane Harvey victims in Texas, where she wore a particularly glamorous outfit to the disaster zone. Critics noted that wearing stiletto heels to a flood zone felt like a rather insensitive choice, especially considering the First Lady was thought to be in Texas to help.

Juxtapose that jacket with the simple outfit that Michelle Obama wore to the Berlin Holocaust museum in 2013. President Trump claimed the jacket was a message to the "Fake News Media," but a spokesperson for Melania claimed there was "no message."