Weird History
Why Spartacus Is More Groundbreaking And Hardcore Than Game Of Thrones

9k votes
1.5k voters
108.1k views
13 items
List Rules Vote up the points you agree with and vote down the points you disagree with.
Game of Thrones is likely the most beloved prestige show in the history of television. It has amazing characters, crazy plot twists, and astounding production values. But what if there was another show that did everything GoT does, but better? Well, it exists, and it's called Spartacus. The Starz take on the story of the Thracian gladiator had several permutations - Spartacus: Blood and Sand, Spartacus: Gods of the Arena, Spartacus: Vengeance, and Spartacus: War of the Damned. In every version, it dialed the things you love about Game of Thrones up to eleven.
Relish violence? Spartacus has it in such abundance it'll make your head spin. Love sex? Spartacus has more than almost any show on TV. Obsessed with diverse casts of characters of various backgrounds and sexual orientations? Yup, Spartacus has that too. When you combine all that with sharp writing and true attitude, you have yourself a binge-worthy show.
The Violence Never Lets Up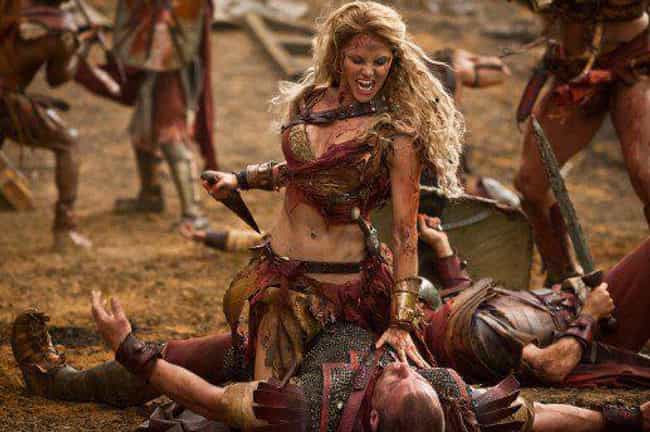 Game of Thrones may have some great fights, but there are plenty of episodes that are just concentrated on talking. There's nothing wrong with that, but if you're looking for a show that's more about nearly naked men beating each other with pointy metal objects, Spartacus is the series for you. Even the slower episodes featured some kind of brawl, and delivering violence like that every episode is no easy feat.

Agree or disagree?
The Gore Is Way More Intense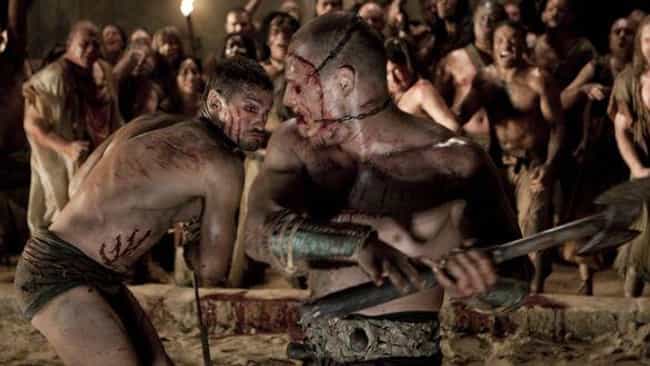 Game of Thrones is an incredibly gory show. People get decapitated, disemboweled, and burned alive by dragons. But Spartacus focuses on gladiatorial combat during the golden age of the Roman Empire. Not only do characters have entire conversations about how to decapitate someone, viewers actually see people get their faces sliced off. And get crucified. And be beaten to a pulp. And end up cleaved in two. And get impaled through the throat. And...

Agree or disagree?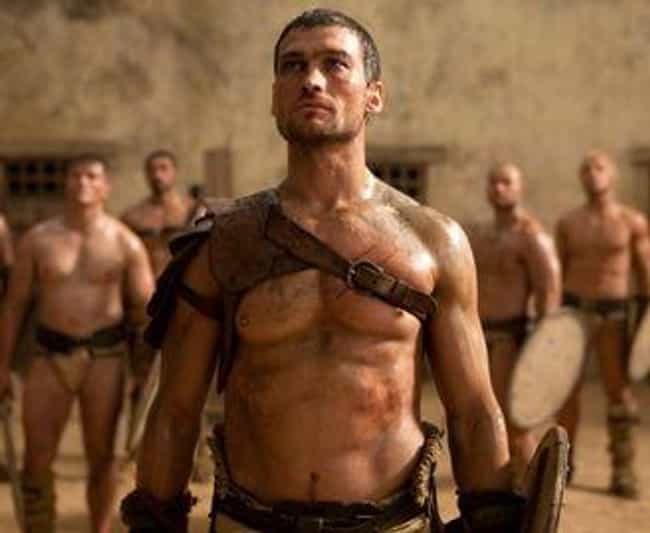 You could say that Game of Thrones is loosely based on the War of the Roses, which saw the Lancasters and the House of York at each other's throats. Spartacus, however, follows the real people who rebelled against Rome. The characters' fates are (for the most part) the same as their real-life counterparts, which makes for some riveting TV.

Agree or disagree?
It Has Fanboy Battles Galore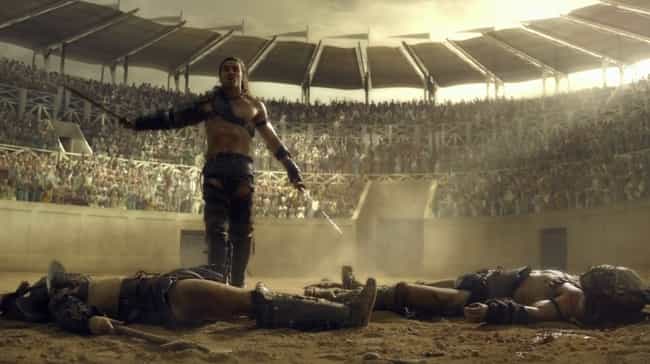 Did you enjoy it when Game of Thrones deviated from the books and gave fans a brutal fight between Brienne of Tarth and the Hound? Did you think to yourself, "Hey, I wish we had more characters meet and fight each other"? Spartacus has you covered. Since the characters are all gladiators, at one point or another everyone gets to have a turn fighting everybody else.

Agree or disagree?