Culture
15 Delicious Marijuana Recipes That Don't Taste Like Weed

297 votes
115 voters
22.1k views
15 items
List Rules Got the munchies? Vote up the most delicious edibles recipes.
Want to impress your stoner friends? Whip up something even better than boring pot brownies. These top marijuana recipes are perfect for the sad, starving, and sober who can't stand the taste of weed. From smokin' jerk chicken to the easiest (and most impressive) cookie recipes ever, the munchies on this list will have even your most marijuana-phobic friends smiling from ear to ear (and not just because they're blazed).
As more and more states legalize weed, industrious potheads across the nation are discovering new ways to get baked (some of which do, in fact, require baking). Once you've mastered marijuana butter, you have access to an entire world of edibles that are true chronic culinary masterpieces. No more choking down terrible brownies when you've got banana-canna pancakes and Mary Jane bacon.
Some foods are just begging to be turned into
marijuana treats
. What weed recipes do you think are most impressive? Vote up your favorites and head to the kitchen (and be sure to check out the
best Sativa
and
best Indica strains
to use!).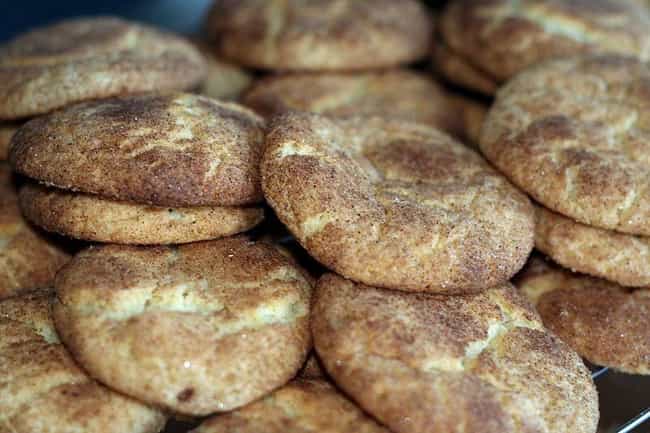 Ultimate challenge: get high, say the word "snickerdoodles" without laughing.
Another irresistible cookie recipe. This one uses marijuana coconut oil, and plenty of cinnamon and sugar coating so all you taste is sweet perfection.
(Recipe: Wake and Bake Cookbook)

Does this sound delicious?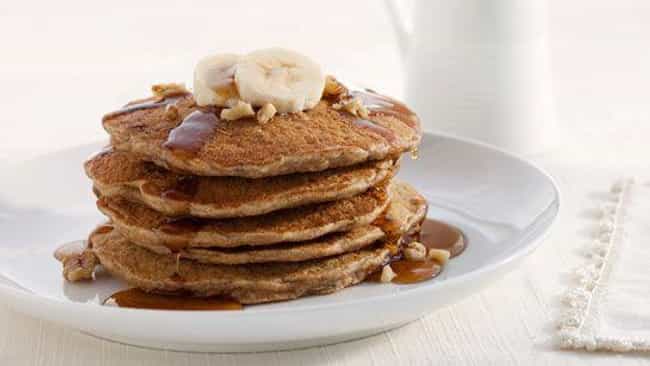 Get your day's worth of pot-assium.
Made with marijuana flour and milk, these sweet pancakes are the perfect way to sneak a little fruit (and herb) into your diet. Just mix all of the ingredients together and throw them on the griddle. The strong banana flavor (and a bunch of maple syrup) help drown out the taste of pot. Top with extra bananas if you're feeling healthy.
(Recipe:
eatyourcannabis.com
)

Does this sound delicious?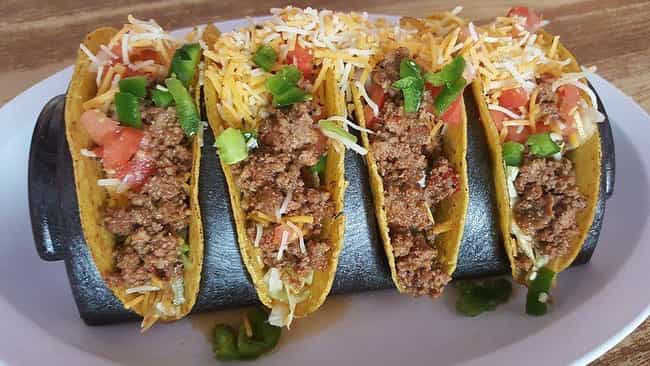 Infinitely better than Taco Bell.
Layer cannabis butter, refried beans, seasoned ground beef, and cheese on a tortilla, then prepare to bake (and get baked). When the cheese has melted, top with weed-covering ingredients like tomatoes, onions, and cilantro. Repeat as many times as necessary.
(Recipe:
Cannabis Kitchen
)

Does this sound delicious?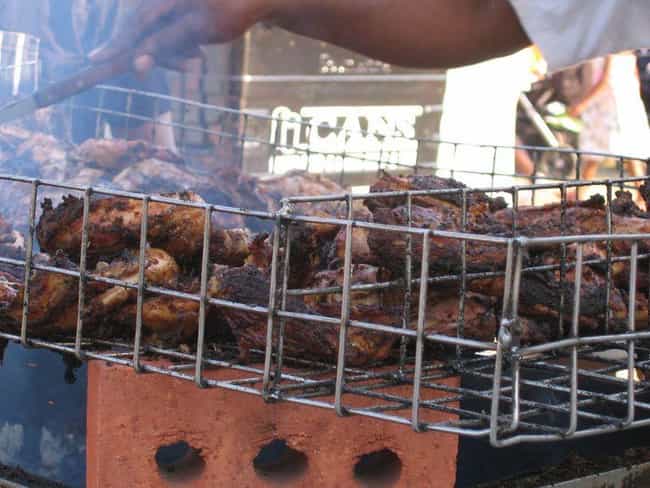 The state bird of Jamaica.
How do you make store-bought jerk chicken marinade into marijuana jerk chicken marinade? Add a little
THC honey
! Then just smother and grill to perfection. The sweet honey and powerful allspice and scotch bonnet peppers in traditional jerk sauce are great for masking any hint of pot.
(Recipe:
Miami New Times
)

Does this sound delicious?