Culture
The Nuttiest Accessories Stars Ever Rocked During the Oscars

1.5k votes
338 voters
72.7k views
26 items
An accessory will make or break an outfit on the Academy Awards red carpet and all the weird accessories on this list of the nuttiest accessories stars ever wore to the Oscars could all easily be nominated for the "insane" category.

Oscars fashion is half the reason you watch on Hollywood's biggest night. From clutches to cuffs and diamond encrusted necklaces to the highest of heels, the accessories worn to the Oscars are always the best and most beautiful. But what happens when Oscar fashion goes wrong? Or when Oscars accessories become the stuff of nightmares? Just take Lady Gaga's red operating gloves from the 2015 Academy Awards or John Travolta's man-choker.

These Oscars accessories aren't just bad fashion choices, they're the peak of weird fashion. Below you'll even see some crazy '90s red carpet looks like Whoopi Goldberg's Shrek jacket and Billy Bob Thorton's ZZ Top hat.



It's time to get your vote on. Which accessory on this list of

the weirdest and worst accessories stars ever rocked during the Oscars would take home the little golden statuette for most bizarre? Vote them up below.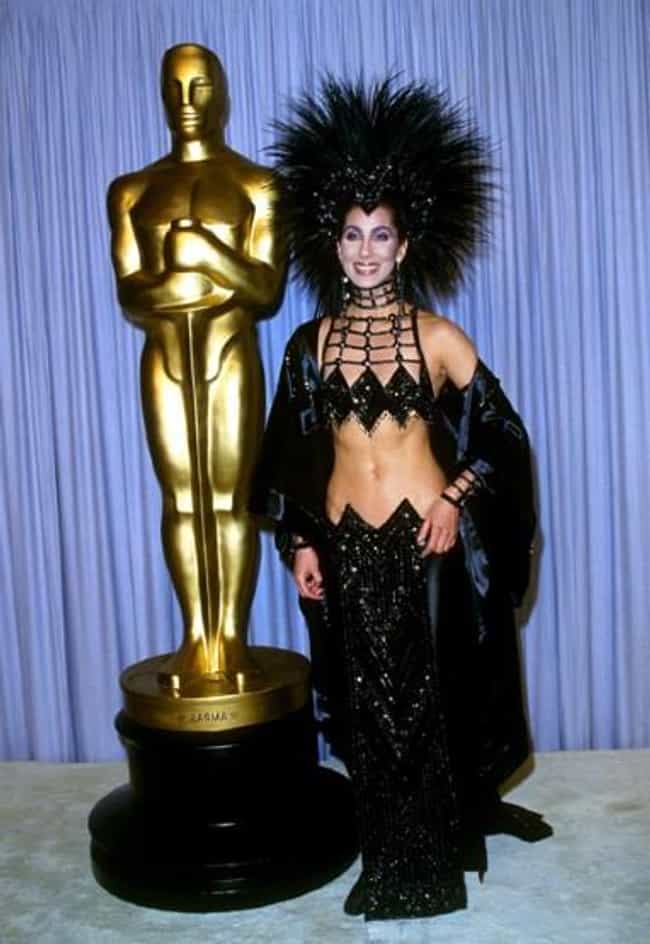 Cher might have been skipped over for a nomination for the 1986 Academy Awards, but she definitely gave Oscar a run for his money with this gigantic headdress.
Age: 72
Birthplace: El Centro, California, United States of America

Agree or disagree?
see more on Cher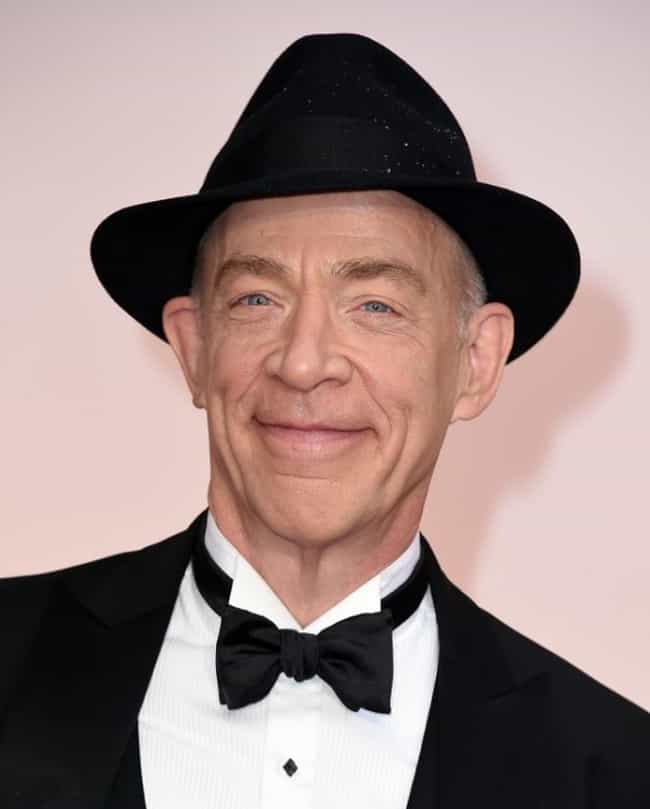 J.K. Simmons got a lot of flack for wearing a black hat on the red carpet at the 2015 Academy Awards. When you think about it though, the Best Supporting Actor winner of the night (he won for
Whiplash
) was pretty smart about his accessory choice - it was pouring rain in Los Angeles that day.
Age: 64
Birthplace: Detroit, Michigan, United States of America
Agree or disagree?
see more on J.K. Simmons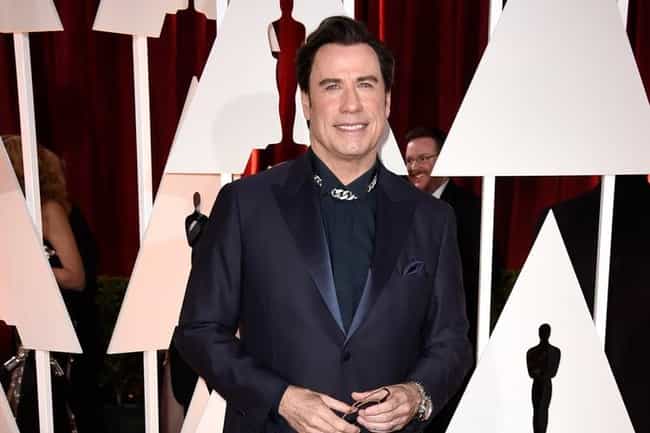 As if the Internet didn't already have enough to say after John Travolta's 2014 "
Adele Dazeem" moment... he then wore this man-choker to the 2015 Oscars and proceeded to be especially creepy with Idina Menzel when they presented the award for Best Original Song.
Age: 65
Birthplace: Englewood, New Jersey, United States of America

Agree or disagree?
see more on John Travolta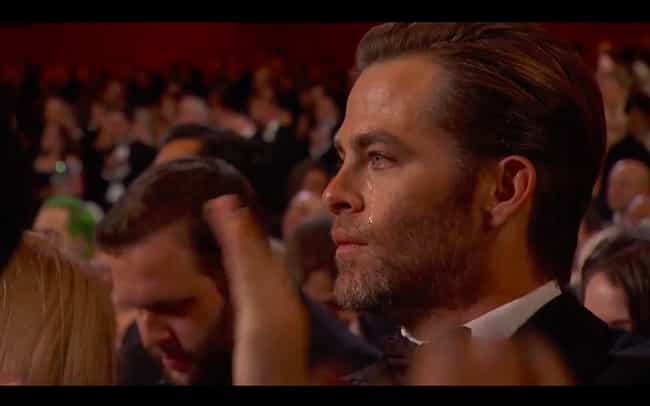 Chris Pine 's single tear will go down in Academy Awards history as one of the best accessories yet. In 2015 the
Star Trek
star and presenter for the evening was moved to tears during
John Legend and Common's performance of the song "Glory" from the movie

Selma.
Age: 38
Birthplace: Los Angeles, California, United States of America

Agree or disagree?
see more on Chris Pine