Unspeakable Times
14 Crazy Facts About The Amanda Knox Trial And The Murder Of Meredith Kercher

Amanda Knox, a Seattle-born exchange student, was held for nearly four years in an Italian prison under accusations of having murdered her roommate, Meredith Kercher. Her case has been the subject of memoirs, true-crime dramas, and even a Netflix special because of just how unusual it was. After all, it's not every day that a gorgeous young girl is accused of viciously murdering her roommate.
The Amanda Knox case is filled with wild stories that perplex even the most well-read crime buffs. From the moment that Kercher's body was discovered inside her apartment in Perugia, Italy, on the morning of November 1, 2007, there has been an absolute media circus surrounding Knox's involvement, using her beauty and youthful promiscuity against her. But did Amanda Knox actually do it?
Knox's trial had many ups and downs including appeals, surprising acquittals, and recovered evidence which all eventually led to her being acquitted of the heinous murder. However, despite the results, many people still aren't sure if she's actually the cold-hearted killer the media made her out to be. These crazy facts about Amanda Knox will completely shake your perception of her case. Do you think she did it?
The Crime Scene Was Described As "A Lake Of Blood"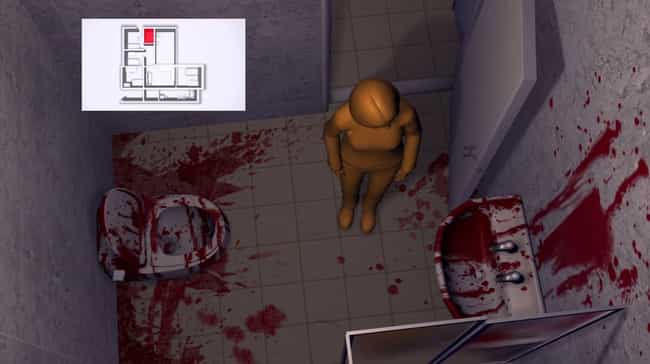 The unusual evidence found at the crime scene became the center of Amanda Knox's case. On November 2, 2007, Knox's 21-year-old roommate Meredith Kercher was found partially clothed with her throat slit in their home in Perugia, Italy. The scene was so brutal that some even described it as being "a lake of blood." Kercher had been sexually assaulted and repeatedly stabbed before being covered with a blanket. As anyone who's ever watched Criminal Minds knows, female murderers tend to take care of their victims after they're dead. The blanket was suspicious.
Prosecutors Believed The Murder Was Part Of A Four-Way Sex Game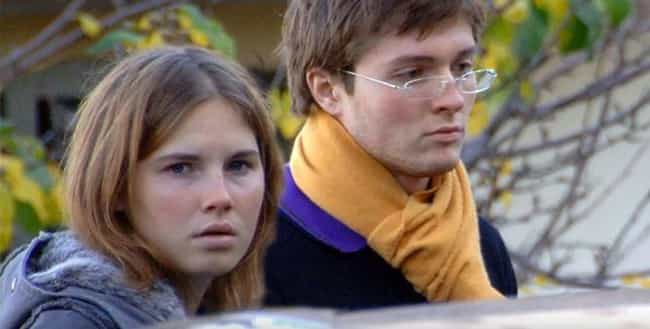 One problem with Amanda Knox's case was that it completely lacked a motive, so one of the theories invented by the criminal prosecutor Giuliano Mignini (who had plenty of farfetched ideas) was that Knox and Sollecito killed her as part of a four-way sex game.
The theory stated that Knox was a "she-devil" - which she was actually called in court - and that she had surrendered to "lust, narcotic substances, and the consumption of alcohol," which in turn caused her to kill Kercher in some sort of sex-crazed state with the help of Guede and Sollecito. This was backed up by claims that Sollecito and Knox were cuddling and kissing outside of the home when Kercher's body was found. Knox was painted as a sexual deviant and labeled "Foxy Knoxy."
The Murderer Showed An Unusual Level Of Regret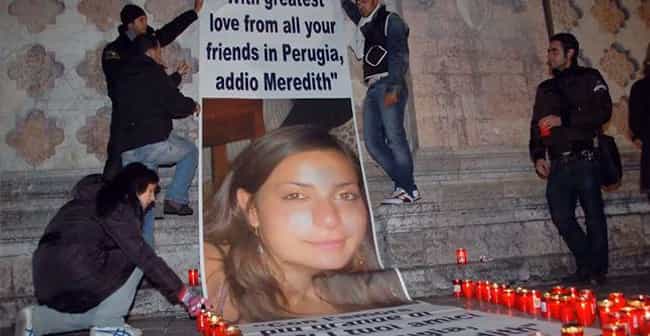 Whoever murdered Meredith Kercher showed an unusual level of regret. Three white towels had been used to try to staunch Kercher's bleeding, but when that didn't work, the murderer removed the bedspread and laid it over her corpse. This lead investigators to think that whoever murdered the victim hadn't seen a dead body before. The murderer also ran out through the front door, leaving bloody shoe prints.
Later, Rudy Guede admitted to being the one who grabbed the towels to try to stop Meredith's bleeding when he ran into her room after hearing screaming and saw that her throat had been slashed. He then fled the country out of fear, which only implicated him further.
Knox Said She Thought The Blood In Her Apartment Was From "Menstrual Problems"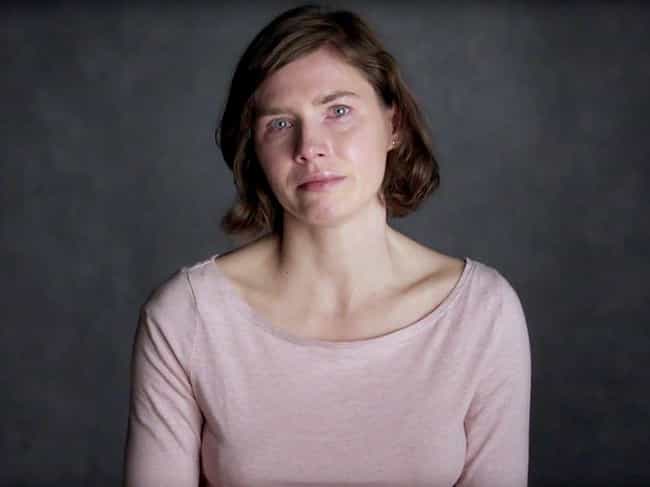 Amanda Knox swore that she was innocent. She claimed to have returned to the cottage in the morning after spending the night with her boyfriend, Raffaele Sollecito. It was at this point that she noticed the front door had been left slightly ajar and that there was dried blood in the bathroom sink. Knox thought Kercher was having "menstrual issues" and just hadn't cleaned the bathroom yet.
Knox then took a shower and noticed un-flushed feces in the other bathroom's toilet. Frightened, she immediately left the house and called her roommate Filomena Romanelli to tell her that she thought someone had broken in. Romanelli and Knox then came back to the cottage to find that Kercher's door was locked and someone had smashed the window in Romanelli's room. It was at this point that they finally called the police.