Cartoons

18 Villains Who Prove Aqua Teen Hunger Force Is the Weirdest Show of All Time

3.6k votes
628 voters
49.7k views
18 items
List Rules Vote up the strangest Aqua Teen Hunger Force characters who ever ran afoul of Frylock, Master Shake, and Meatwad.
The villains are a big part of what makes Aqua Teen Hunger Force so funny and psychotically unique, even among Adult Swim cartoons. From Dr. Weird to the Mooninites, these "bad guys" are so bizarre, they make more traditional animated villains look as boring as wheat bread.
Obviously, Carl is still king in this universe, but without the Plutonians or MC Pee Pants, the ATHF would have no one to face off against. You can't really call what happens between the heroes and these guys "battle," because Aqua Teen Hunger Force adventures almost always come down to a lot of annoyance and retaliatory explosions, followed by a complete lack of resolution.
So, without further ado, here are the best of the best ATHF villains. Vote up the weirdest, most inexplicable characters ever to squabble with the heroes of Aqua Something You Know Whatever.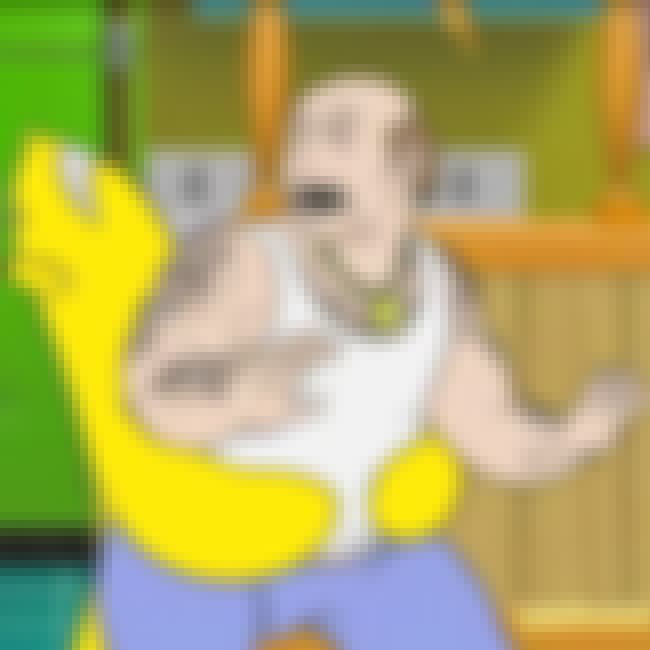 Hand Banana is not so much an enemy of the ATHF as he is an enemy of consensual sex and Carl's anus. A "dog" created from the DNA of Shake's hand, he immediately forms a telepathic bond with Carl, which he uses to foreshadow the forced rectal lovemaking that later ensues.
Carl creates his own "dog" using one of the weird hairs on the bottom of his foot, hoping it'll avenge him, but instead, the two dogs just team up against him.

Is this weird?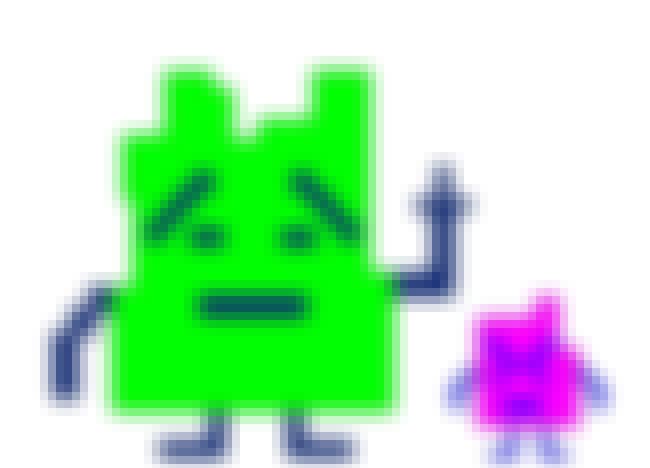 Ignignokt and Err often venture down from their native moon to Earth to scam Carl and corrupt poor, little Meatwad. They have the ability to interlock and form the incredibly slow-shooting Quad-Laser, as well as unmatched skill wielding the Foreigner Belt, which grants the wearer all the powers of 70's supergroup Foreigner.
When they're not tormenting the ATHF, they also regularly prey upon the ignorance of the Plutonians. And while they're flat as pancakes, they claim to have five dimensions. Make that five-thousand. Don't question it.

Is this weird?
Cybernetic Ghost of Christmas Past from the Future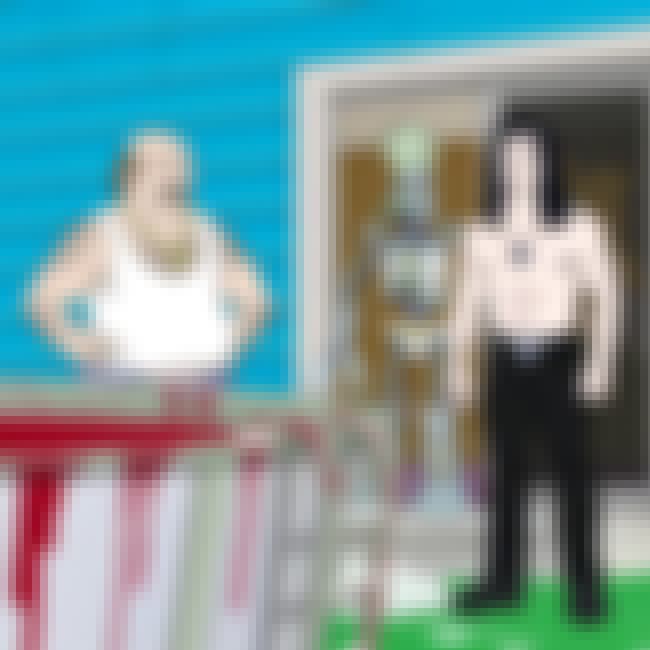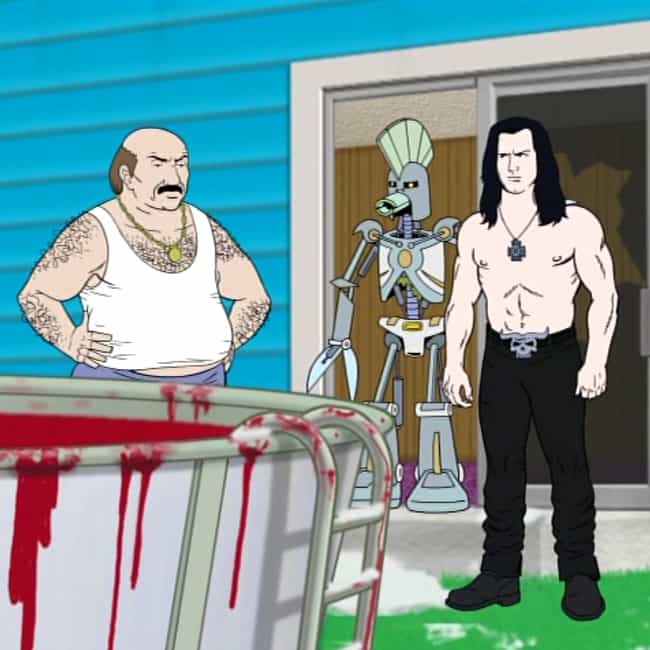 The Cybernetic Ghost of Christmas Past from the Future is a mohawked robot with a penchant for nonsensical stories about elves from Mars, Santa Claus, and Carl eating boiled carpet for Christmas dinner as a child. He makes Carl's house pour elf blood from the walls, and tells Carl it will only stop if he has sex with a great red ape in space. Instead, Carl sells the house to Danzig, who considers the bleeding walls its best feature.

Is this weird?
M.C. Pee Pants is a giant rapping spider in diapers and a shower cap. Ot at least, that's what he is in his first incarnation, when he released the smash hit, "I Like Candy," a song that causes Meatwad and Carl to gorge themselves on candy, raising their blood-sugar levels, which MC Pee Pants planned to use to power a drill to hell).
But every time he's killed, he comes back from hell in a new, highly unenviable form. He's been a cow, a worm, a fly, and a really, really old guy. And, he's voiced by real-life rapper, MC Chris, the man behind "Fett's Vette," a song inspired by the most merciless bounty hunter in the Star Wars universe.

Is this weird?