Living
Crazy Beauty Products You Definitely Don't Need

3k votes
612 voters
401.3k views
23 items
We all want to look our best, but trust us: You definitely don't need any of the crazy beauty products on this list. Just because celebs rave about $2,000 Creme de la Mer or a brand promises that hundreds tiny needles and infrared light are the secret to glowing skin, that doesn't mean you have to stab yourself or sell your firstborn to look beautiful.
From $200 hair brushes to Swarovski crystal-studded tweezers, our list is full of weird, useless, or crazy expensive beauty products you shouldn't be tempted to buy. And by "weird," we mean really weird... like rubbing placenta on your face weird. We've got some pointless makeup products too, like gold-laden fake lashes and perfume that probably costs more than your first car. Sure, we wouldn't mind too terribly if someone bought these for us, but we're definitely not gonna drop our hard earned cash on these weird and dumb beauty buys.
Upvote the weirdest product you've ever heard of. And if you feel like buying us some face cream with caviar or black sea algae, feel free.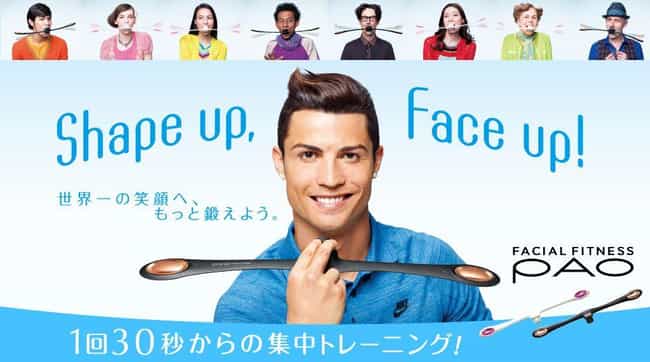 There are many bizarre things about Facial Fitness PAO, a Japanese facial muscle exercise product. Take, for instance, the fact that it's a Japanese facial muscle exercise product. And you wear it in your mouth while it flaps around like a robot pterodactyl whose head you're eating. And it's advertised by Real Madrid star Cristiano Ronaldo, as if a dude who runs miles every day needs a double-sided mouth dildo to tone his face.
Yet Facial Fitness PAO purportedly offers numerous benefits to users. Like working numerous muscles around your mouth. And, based on the look of the thing, if all else fails, you can use it as a hefty spank paddle in your BDSM dungeon. FYI it kinda makes you look like a chicken head from a distance, so maybe don't do it outside if you have any sexual predators in your neighborhood.
Price: $127
3
Face Slimmer Exercise Mouthpiece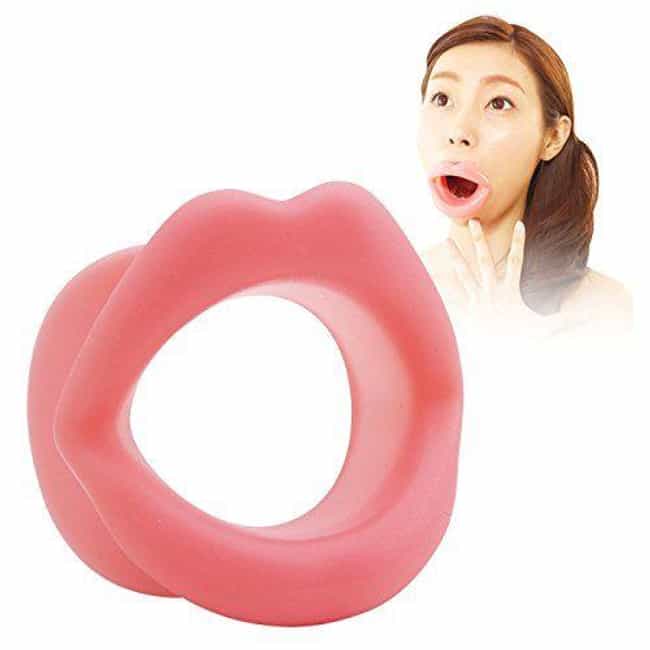 Remember that face slimmer? Well, now you can simply wear this very inappropriate mouth guard for three minutes a day to exercise your facial skin and muscles and tighten those wrinkles. Apparently, keeping your mouth gaping open for only three minutes is enough to keep you young and beautiful.
Price: $44