Architecture
Weird and Wacky Building Shapes Around the World

13.7k votes
1.5k voters
86.8k views
31 items
Most people these days are trapped in track housing hell. Middle class families are moving into housing developments where every home looks exactly the same. But it doesn't have to be this way! Architects are capable of some crazy feats, as these weird building shapes can attest. These cool, creative, and weird buildings are proof that humans have the capacity to create some pretty insane works of building art. These buildings are so unusual, they're basically porn for weird architecture lovers everywhere.
You can find funny shaped buildings across the world. From a dog-shaped, dog-friendly park house in Idaho to a home in Bulgaria shaped like a very colorful snail, these weird building shapes will make you feel pretty disappointed with your current living space.
So whether you're looking for a fairy tale place to get married or just want to daydream about living somewhere awesome, check out the upside down, inside out, see-through, colorful, and crazy buildings on this list!
back to page 1
The Nautilus House in Naucalpan de Juarez, Mexico Is a Fairy Tale Come True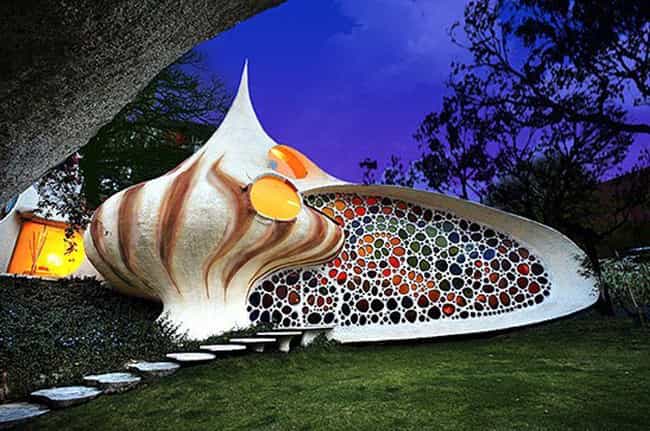 Is this wacky?
The Upside Down House in Trassenheide, Germany Will Trip You Out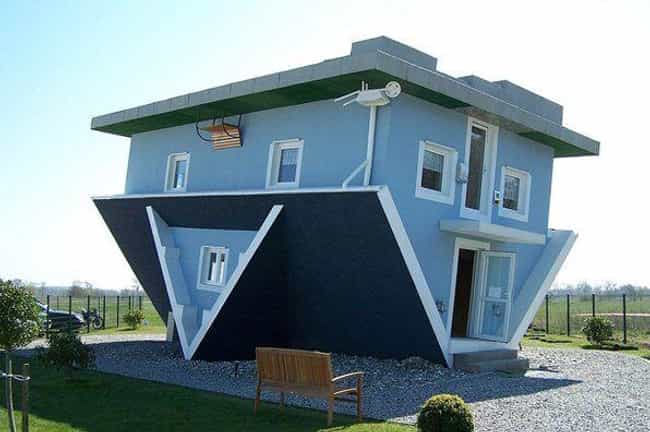 Is this wacky?
Stone House in the Mountains of Fafe, Portugal Really Lives Up to Its Name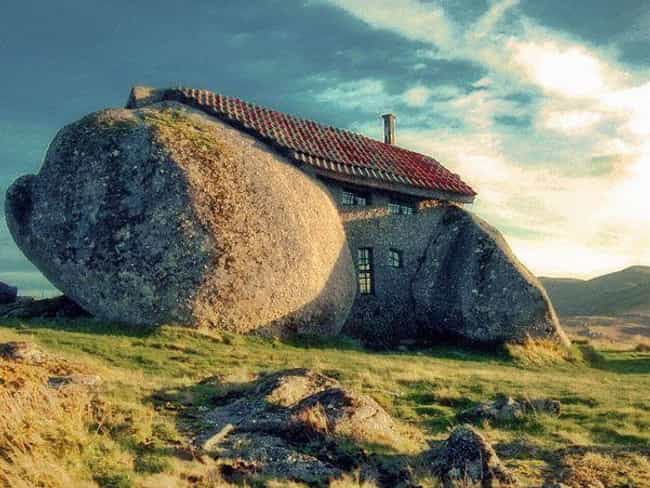 Is this wacky?
Grab Lunch in a Tree House at the Naha Harbor Diner in Okinawa, Japan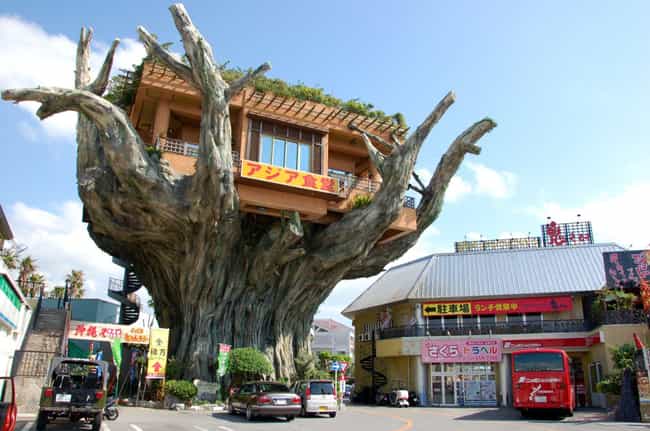 Is this wacky?