celebrities

Outright Weird Guy Fieri Facts That Are Actually 100% True

181 votes
70 voters
5.2k views
12 items
Follow
Embed
List Rules Vote up the most bizarre stories about the celebrity restaurateur.
In the traditionally sedate world of cooking shows and celebrity chefs, Guy Fieri has always stood out. With his bleach-blond hair, goatee, wraparound shades, and trademark "Donkey Sauce," it's hardly surprising that there is no lack of strange but true Guy Fieri stories out there. Love him or hate him, he's always marched to the beat of his own drum - whether in the world of television cooking shows or in the restaurant industry - and he's made no apologies for the unique brand of frat-boy food he's popularized.
The Guy Fieri biography starts in Columbus, Ohio, in 1968, where Fieri was born. He grew up in Northern California and graduated from the University of Nevada with a degree in hotel management. He worked in management for a few different restaurants before launching his first eatery in 1996. Ten years later, he won The Next Food Network Star. Since then, Fieri has worked his way to nothing short of TV-chef superstardom, hosting a number of shows on various networks.
Read on for some weird but true facts you didn't know about Guy Fieri and vote up the most bizarre stories about the larger-than-life celebrity restauranteur.
He Inspired Melissa McCarthy's Character In Bridesmaids
The movie Bridesmaids is unimaginable without Melissa McCarthy's brilliant performance as Megan, the accident-prone, rough-around-the-edges character who seems to have no filter and no fear. McCarthy has said that she modeled the character after Fieri. She told Conan O'Brien:
"Every scene I would have my glasses on the back of my head. I tried for a long time to convince them to let me wear short, white, spiky hair, and they were like, 'You can't actually be Guy Fieri. Cut it off at some point!'"
Is this bizarre?
He's Not An Anthony Bourdain Fan
Neither Guy Fieri nor Anthony Bourdain could ever be accused of holding back or editing their opinions, so it was perhaps inevitable that the two celeb chefs would either love or hate one another. Turns out their relationship falls more into the latter category than the former. When Bourdain took aim at Fieri's style (the hair, the sunglasses, the rock-n-roll t-shirts), Fieri fired back. He told GQ:
"I don't like him making fun of people, and I don't like him talking sh*t. And he's never talked sh*t to my face. I know he's definitely gotta have issues, 'cos the average person doesn't behave that way. It's not that I'm not open to the reality that the food world was like this from a few people's perspective. It's just, What are you doing? What is your instigation? You have nothing else to f*cking worry about than if I have bleached hair or not? I mean, f*ck."
He Was Trampled By A Horse As A Child
At the age of 10, Fieri was thrown from a horse, which then proceeded to trample him. The incident caused extensive damage, including a ligament tear from his liver and bruising to his heart. He had to have emergency surgery to save his life, and he still bears a scar on his stomach from this epically close call.
He Lived In France For A Year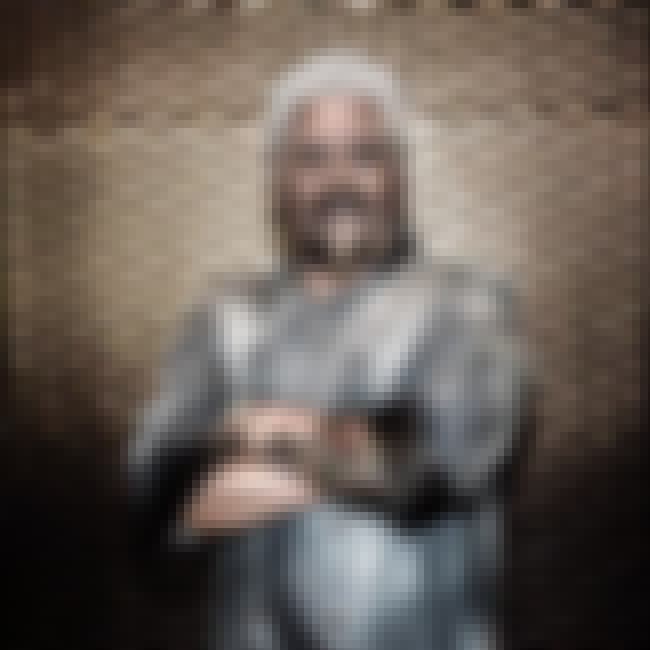 After starting his own corporate pretzel venture as a child, Fieri was able to save up enough money to study in France for a year as a teenager. He lived and studied in the town of Chantilly, and here his appreciation for food grew deeper and more serious. He told Zagat:
"I had a phenomenal experience and got all this great insight into food. That's when I wrote to my parents and told them I was going to make food my career. From there, I worked as a flambé captain, worked at a meat packing plant, did corporate restaurants--I did everything and anything to become well versed into the restaurant industry."

Is this bizarre?