Entertainment
Celebrities Describe Their Weirdest Encounters With Kanye West

4k votes
981 voters
48.3k views
13 items
List Rules Vote up the most over-the-top stories.
Hollywood is full of bizarre celebrities, but perhaps the most wild and surreal of them all is Kanye West. From his attempt to destroy Taylor Swift on national television, to his publicity-fuelled marriage to Kim Kardashian, few others can match the self-described God of rap's steady stream of tabloid-worthy antics.
When famous people talk about Kanye West, it's almost certain that some crazy story about Kanye will follow. These are a few of the weirdest tales that stars have graced us with during Kanye's reign over the entertainment industry.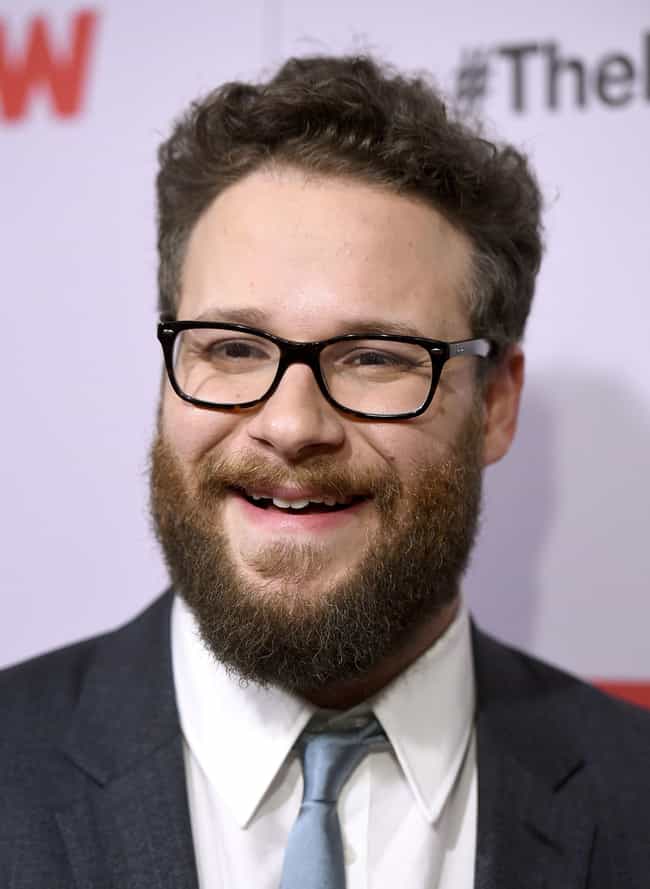 While staying at a Chicago hotel, Seth Rogen and his wife served as a test audience for Kanye's album The Life of Pablo.
"Me and my wife had gotten some dessert and were in the lobby getting plates to bring back to our room… And Kanye was like, 'What are you guys doing? Want to hear my new album?' So he takes us to this limo van and starts playing his album – except there's no lyrics only beats. So he raps the whole album and after each song, he stops it, like 'So what do you think?' We were in the van for 2 hours!"
Age: 36
Birthplace: Vancouver, Canada

Is this weird?
see more on Seth Rogen
Kanye West stepped in last minute as the musical guest for the season premiere of SNL's 44th season and gave a performance not everyone at home got to see. At the end of the show, West performed one last song - while sporting a "Make America Great Again Hat." Due to time constraints, the live show cut off, and audience members and the cast got to witness West as he defended his pro-Trump ideology.
The crowd and other cast members reacted with a mix of both applause and boos. Thompson watched the chaos unfold from a monitor backstage.
"We're all entitled to our opinion," Thompson said on Late Night With Seth Meyers, "I don't know if that's the moment, necessarily, to hold people hostage like that, but hey…"
Age: 40
Birthplace: Atlanta, Georgia, United States of America
Is this weird?
see more on Kenan Thompson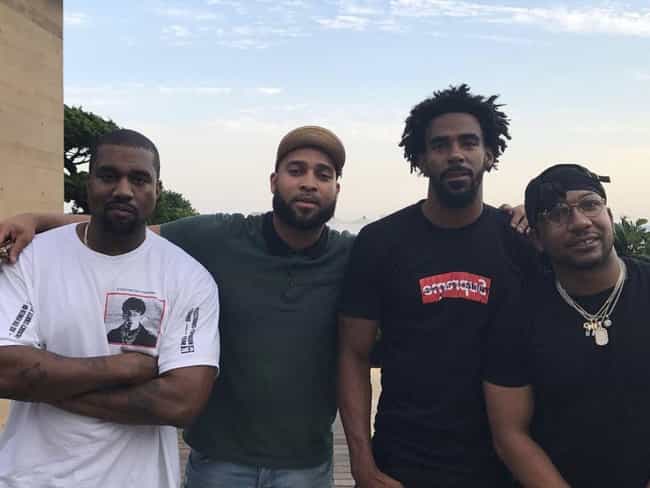 Late one night, basketball player Mike Conley was awoken by a random call from Kanye. "It was like 12:30 at night, I was just like, 'hello?' You know, 'who is this?' He was like, 'yeah, this is Ye.' I was like, 'who?' You know, trying to put it together. Long story short, he was like, 'man just come out to LA, whenever you're out in LA we'll get together. I just want to let you know I admire you, I really like what you do, I hate to see that you're underrated.'"
Age: 31
Birthplace: Fayetteville, Arkansas, United States of America

Is this weird?
see more on Mike Conley, Jr.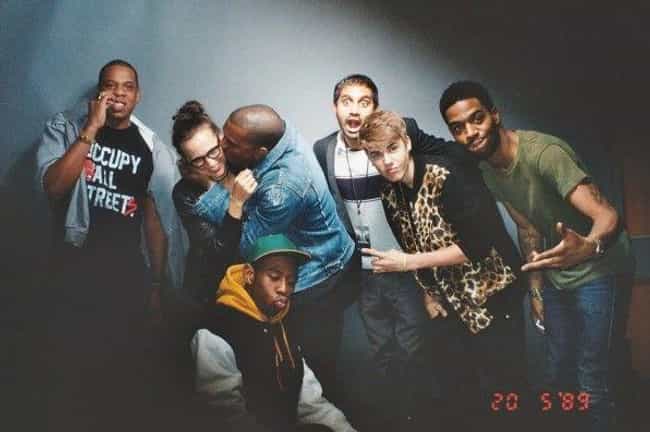 While attending a party at Kanye's house, comedian Aziz Ansari found himself forced to perform for thirty guests.
"My favorite part was when every once in a while, somebody would be in the kitchen making a drink and they'd make a little noise, and Kanye would jump up and yell, 'Yo! Shut the f--- up! Homey's over here trying to tell some jokes!' Which is the best thing anybody has ever yelled at a comedy show."
Age: 35
Birthplace: Columbia, South Carolina, United States of America

Is this weird?
see more on Aziz Ansari