True Stories

The Craziest Deaths of 2015

12.4k votes
2.1k voters
2M views
21 items
Every year there are hundreds of people who die in really weird ways, and 2015 is no different. Whether they die accidentally by falling off a lighthouse or if a cow falls through their ceiling and kills them in their sleep, it's all weird. The crazy deaths of 2015 on this list run the gamut from avoidable deaths to completely tragic endings, but the one thing that connects them is that they're all insane. Keep in mind that all of the deaths on this list are tragic, and all of the people who died in weird ways on this list should have lived until a ripe old age, but the cosmic absurdity that is life saw fit for them to be stabbed by a swordfish. It goes without saying, but this list of the craziest deaths of 2015 is NSFW, so make sure your boss isn't standing over your shoulder.
No matter how great we think we are, everyone's ears tend to perk up when someone tells a story involving weird deaths. 2015 has been a year full of strange occurrences, and the deaths are no different. This catalogue of horrors is full of deaths that are equally odd and terrifying, some of them are downright grim. If you find yourself feeling down while reading this list of crazy deaths, just open a browser with a list of the cutest kittens and you'll be right as rain.
Vote up the craziest deaths of 2015 below, and if you've read a news story from 2015 that involved people who died in weird ways, tell everyone about it in the comments.
Woman Survives Car Crash, Dies Trying to Get Her Purse from Car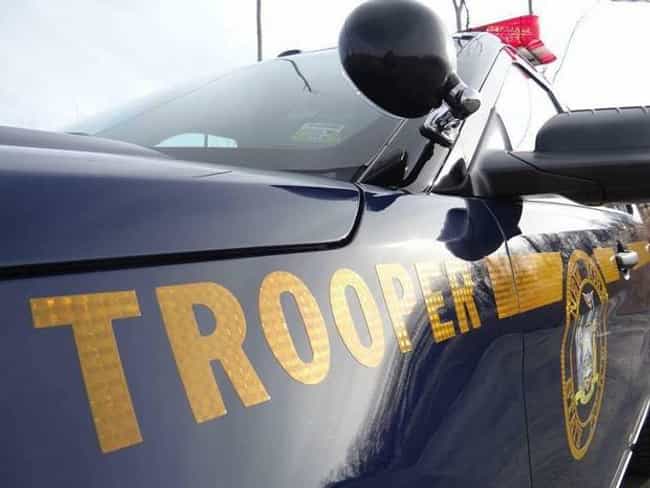 In a police report that reads like a
Final Destination
movie scene, officers detailed the death of
Brittany Leith, a 25-year-old Long Island woman who died in a car accident on the Southern State Parkway. Sounds sad, but not altogether strange - until you realize that Leith had just survived a gruesome accident where her car completely flipped after it hit the center median. Passing motorists managed to get Leith out of the car and to safety, but she insisted on returning to her vehicle to get her personal items. When she tried crossing the three-lane highway to get to the overturned Nissan, she was hit by another car and killed.

Is this crazy?
After Waking Up in a Grave, a South American Teen Dies in Her Coffin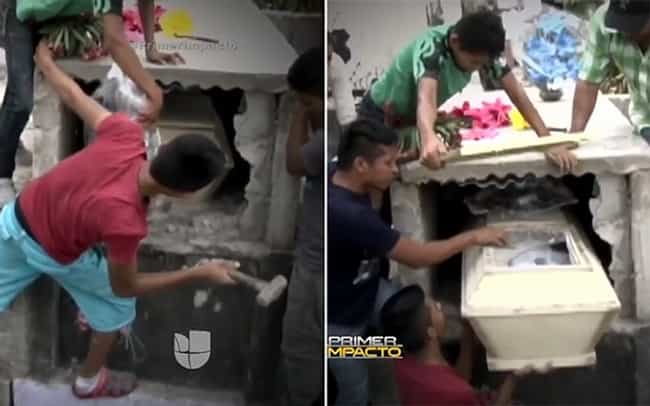 A 16-year-old Honduran girl,
Neysi Perez, passed out and began foaming at the mouth after hearing a gunshot near her home. She was given an exorcism and then pronounced dead, after failing to wake up. 24 hours after her burial, her family dug her up after hearing her muffled screams, but they were too late.

Is this crazy?
Stowaway Falls to His Death From a British Airways Plane
A stowaway from
Johannesburg, South Africa fell to his death, landing on a building in West London, after hanging on to the bottom of a plane for 8,000 miles.

Is this crazy?
Car Crash Kills Two - Airbags Are Replaced With Cocaine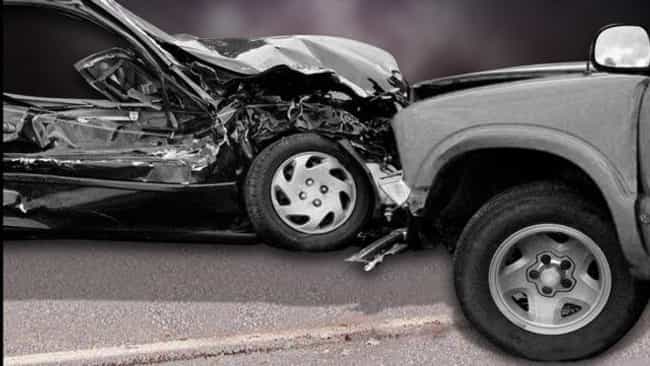 Two people died in a horrific car crash in Mexico in September 2015 when their airbags did not deploy. Upon further investigation, police found that the airbags had been replaced by 25 kilos of cocaine.
Source

Is this crazy?