2018

WTF? Weird Things That Happened in Florida in 2018

3.4k views
9 items
Follow
Florida is generally considered one of the weirder places in America, so it's no surprise weird Florida news seems to be a staple of the headlines. Crazy Florida news stories often involve bizarre arrests, strange accidents, and more. If you're wondering what the strangest happenings in the Sunshine State were in 2018, browse this list of Florida stories 2018.
The latest Florida news 2018 ranges from weird Florida stories to funny Florida stories. Some Florida news stories will leave you laughing, while others will leave you rethinking your faith in humanity. If you're fascinated by the continual wtf news stories from Florida, read on to satisfy your itch.
For whatever reason, Florida seems to attract oddballs who often illustrate the most abnormal sides of humanity. These funny Florida stories from 2018 will leave you scratching your head, wondering how such things are even possible. Read up on these weird Florida 2018 stories below and add anything you feel is missing.
A Man Had His Monkey Taken Away After He Was Arrested For Driving A Stolen Car
In Holiday, FL, a man was separated from his illegal pet – a Capuchin monkey named Monk – after he was arrested for driving a stolen vehicle. The owner, Cody Blake Hesson, did not have a permit for the animal. Hesson was caught after driving the car into a ditch on June 8, 2018.
Police let Hesson say goodbye to the diaper-wearing Monk before taking him to the Suncoast Primate Sanctuary.
A Spider Monkey Attacked A Home Depot Employee When It Escaped From Its Owners Car
A Home Depot store employee was attacked by a spider monkey in the store's parking lot on June 7, 2018. The monkey's owner, Tina Ballard, left the monkey in the car while she went inside the store. Despite the fact the monkey was leashed, it managed to escape and assault Marilyn Howard.
Howard grabbed the leash, and the monkey then climbed on her back. She walked the monkey to the front of the store in an attempt to find its owner, but when the automatic doors opened, it became scared and bit Howard on the arm.
The City Of Lake Worth Warned Its Residents About Zombies
On May 20, 2018, 7,000 Lake Worth, FL, residents received a power outage notice that also warned of zombies. The message was sent around 1:45 am and read:
POWER OUTAGE AND ZOMBIE ALERT FOR RESIDENTS OF LAKE WORTH AND TERMINUS. THERE ARE NOW FAR LESS THAN SEVEN THOUSAND THREE HUNDRED AND EIGHTY CUSTOMERS INVOLVED DUE TO EXTREME ZOMBIE ACTIVITY. RESTORATION TIME UNCERTAIN.
Confused citizens believed the city name "Terminus" mentioned in the jarring warning referred to a location in Seasons 4 and 5 of The Walking Dead. The city's community Facebook page, Lake Worth Live, said the zombie mention was an error.
"We are looking into the reports that the system mentioned zombies. I want to reiterate that Lake Worth does not have any zombie activity currently and I apologize for thet system message," Lake Worth communications specialist Ben Kerr said.
Police Tried To Unlock A Phone Screen Using A Dead Man's Finger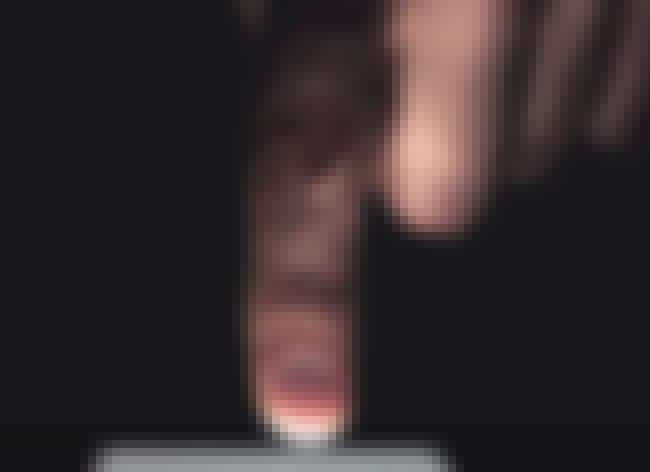 In March 2018, police shot and killed a man during a chase when he tried to drive away to prevent an officer from searching his car. After his death, police found themselves unable to unlock his phone as part of an ongoing investigation. Their solution? They showed up to his funeral and used his finger to attempt to unlock the phone. While technically legal, many found the move to be in poor taste.