2019

WTF? Weird Things That Happened in Florida in 2019

January 14, 2019
10.6k views
8 items
The Sunshine State is known for its theme parks, the intense weather, its hundreds of miles of beaches and the crazy news stories. Florida news headlines often involve bizarre arrests, strange accidents, and more. If you're wondering what unusual events The Florida Man has been up to, browse this list of 2019's weird Florida news.
The latest Florida stories in 2019 range from unbelievable and weird to strange and funny. For whatever reason, Florida seems to be a beautiful balance of strange happenings and thorough reporting, so the whole world can see the wild events residents of the Sunshine State get up to. If you're fascinated by unusual news stories from Florida, read on to satisfy your itch.
These Florida headlines from 2019 will leave you will leave you laughing and rethinking your faith in humanity. Read up on these weird Florida 2019 stories below and keep current on the latest wtf events.
Gator Crashes Florida Couple' Date
Gainsville couple Taylor Forte and Trevor Walters had planned a picnic at Lake Alice on May 30, 2019, before Walters left for the Marines in ten weeks. The couple's date was interrupted by the appearance of a large alligator who chased them off their blanket and proceeded to consume most of the food they had brought. The intruder consumed a block of cheese, some salami, half a watermelon, a pound of grapes, and a large bowl of guacamole before Walters spread his arms to appear bigger and approached the alligator while making noise, successfully bothering it enough it returned to the water.
In describing the experience, Walter described the alligator's voracious attack of their picnic spread "He annihilated an entire block of cheese," Walters said. "Gobbled it down, lickity split. The salami didn't stand a chance."
Florida Man Calls 911 To Brag About Petty Crimes
On May 4, 2019, St. John's County deputy was attempting to pull over a white Hyundai for a traffic stop, but the car took off, speeding out of the parking lot. About an hour later the local 911 received a call from a man who claimed to be the driver of the escaped vehicle, bragging about how easy it was for him to get away. According to the 911 transcript, he said: "Like what do we pay you guys for... like I've driven past 4 cops."
The driver, Nicholas Jones, was apprehended a day later after deputies followed up on a tip. They let Jones know that they had not had his car's tag number and would have been unable to arrest him if he hadn't called 911. According to the arrest report, Jones replied, "That's funny. So I told on myself? No cop can catch me in my Hyundai Elantra, that thing is fast."
Jones was arrested May 5 for reckless driving, fleeing and eluding, misusing 911 and violation of probation.
Police Seize Edibles Packaged To Look Like Candy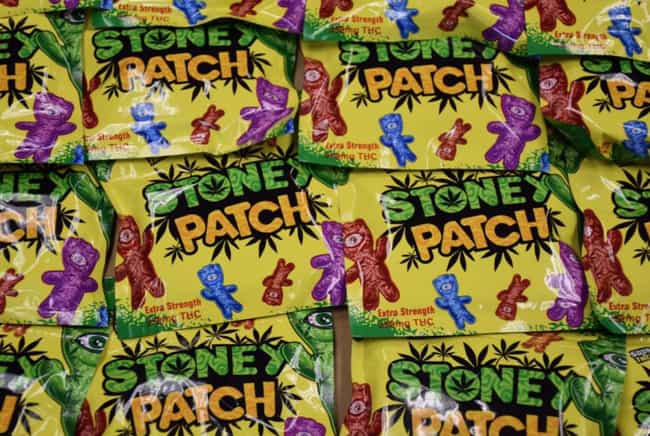 Detectives seized 332 different items sold in wrapping that resembles popular candy such as Sour Patch Kids and more. The overall value of the items is reportedly around $33,600.
Although medical marijuana is legal in the state of Florida, there are laws that prohibit it from being packaged in such a way that could potentially attract children. According to Fox News, any THC infused food must be "sealed in plain, opaque wrapping and marked with a universal marijuana symbol."
Since the items seized by police could attract children, they asked residents to call Collier County Sheriff's Office at 239-252-9300 or Crime Stoppers at 1-800-780-8477 to remain anonymous if they encounter these specific edibles.
Florida Man Threatens To Unleash Army of Turtles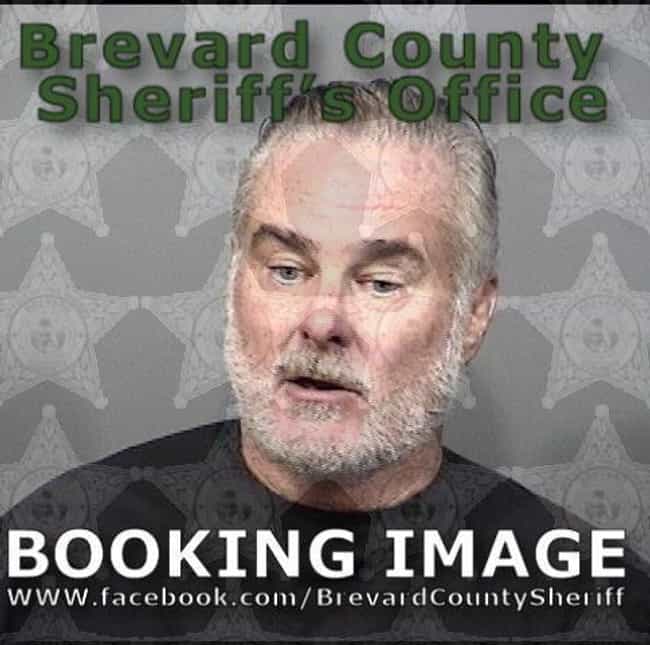 Thomas Devaney Lane, 61, was jailed in Brevard County after the police received seven calls - from three different locations - about him disturbing the peace. Lane, who repeatedly referred to himself as "a saint," visited three cafes on April 7, 2019, threatening to "destroy everyone with an army of turtles." The Indialantic Police Department dispatched officers to investigate the disturbances and although Lane accompanied them back to the police department he soon left after yelling at the dispatcher in the lobby.
He was later forcibly removed from his car at a 7-11 and arrested, after calling 911 and again threatening a dispatch officer. Lane is facing multiple charges that include resisting an officer without violence and misusing 911.