Graveyard Shift
The Best Horror Movies Of The 2010s That Pushed The Boundary Of WTF

Updated January 31, 2020
1.5k votes
428 voters
18.2k views
14 items
List Rules Vote up the movies that took WTF to a whole new level in the last decade.
The horror film genre has evolved and changed a great deal over time, in large part because what an audience finds to be "scary" is influenced by a variety of factors, and cultural context must be taken into account.
For example, the 2018 film Halloween, which served as a direct sequel to the 1978 classic and a reboot of the franchise, was massively successful and well received, perhaps partially because it confronted how the world changed in the past 40 years.
In order to keep up with the times and keep audiences on the edge of their seat, filmmakers have had to think outside of the box and offer up new ideas, ones that might make a collective audience wonder... WTF?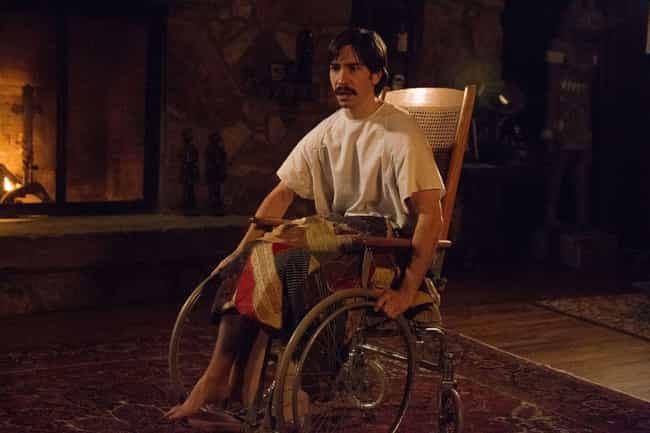 Kevin Smith's 2014 film Tusk centers on pals Wallace and Teddy, who host a podcast making fun of embarrassing viral videos. But as one of the podcasters sets out to interview a man about his harrowing experience at sea, Tusk takes a bizarre turn that may have been slightly too extreme for some.
It would be one thing if the old man simply captured the podcaster, but the real WTF moments begin when the man amputates his leg to create a tusk as he sets out to create a man-walrus. The insanity continues as the old man sews his target into a walrus costume made of real human skin.
Actors: Johnny Depp, Haley Joel Osment, Génesis Rodríguez, Justin Long, Michael Parks, + more
Released: 2014
Directed by: Kevin Smith

Seriously, WTF?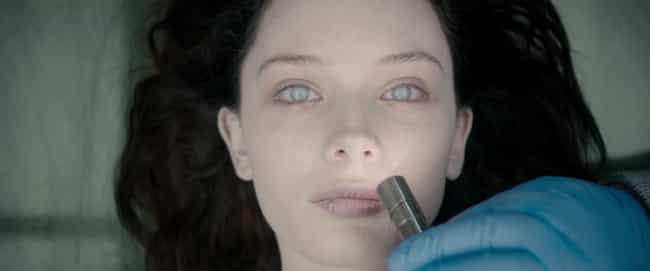 The job of a coroner is inherently creepy, but in 2016's The Autopsy of Jane Doe, a father-son coroner team encounters a mysterious and unnerving corpse. Unfortunately, that's only the beginning of disturbing occurrences at the morgue.
The story takes a sharp turn into WTF territory when the autopsy is performed, revealing that the late woman's tongue had been cut out, her internal organs are damaged and burned, and her missing tooth is wrapped in cloth in her stomach. What a great time for other cadavers in the morgue to go missing.
Actors: Brian Cox, Emile Hirsch

Seriously, WTF?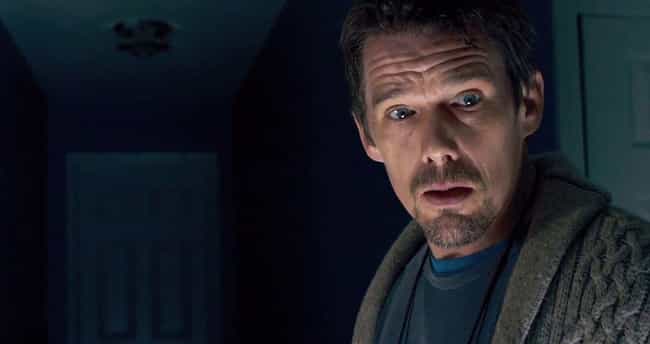 Moving your wife and two kids into a house where the previous family was slain isn't a great idea... unless you're a true-crime writer trying to find out what happened. In 2012's Sinister, Ethan Hawke's character puts his own family in danger when he realizes they may now be part of a pattern of eliminated families.
But the real WTF twist comes when we learn who has been committing the slayings - and meet the demon who has been orchestrating them. Variety called it "the sort of tale that would paralyze kids' psyches."
Actors: Ethan Hawke, Vincent D'Onofrio, Fred Thompson, James Ransone, Tavis Smiley, + more
Released: 2012
Directed by: Scott Derrickson

Seriously, WTF?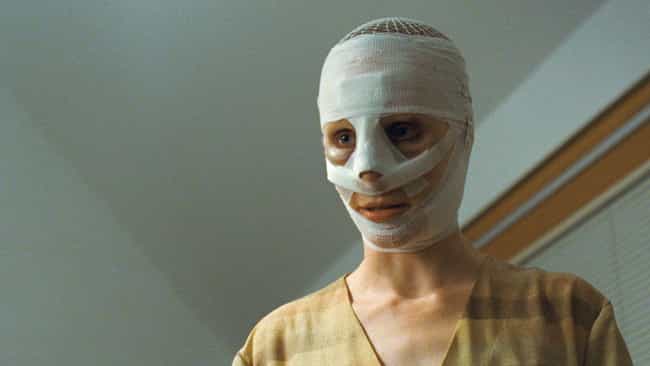 Kids in horror films are at an obvious disadvantage, but what happens if their protector is not as they appear? In 2014's Goodnight Mommy, a set of twin boys suspect their mother might really be missing after she returns home from a facial surgery covered in bandages. The duo begins to question her identity as the audience begins to question their sanity. Goodnight Mommy earned positive reviews for its dark take on a child's worst nightmare, but the real surprise is the ruthlessness and cruelty of the movie.
The premise is bizarre enough, but sequences that involve super-gluing Mother's mouth together pushes the boundary of WTF.

Seriously, WTF?