Weird
13 Totally Absurd Themed Cafes That Could Only Be In Japan

Updated November 14, 2018
2.1k votes
440 voters
33.1k views
13 items
List Rules Vote up the most unusual and bizarre themed cafes that you might just want to try out sometime.
If you visited your local Hello Kitty cafe and thought it was a bit too tame for your tastes, these weird Japanese themed cafes will definitely appeal to you. Japan has long been at the forefront of themed cafes and restaurants. For proof, look no further than the cat cafe - what were once only weird cafes in Japan are now popular in countries around the globe. And Japan hasn't stopped there. The country continues to up its game when it comes to entertainment dining.
While the food at these establishments might not always be the most mouth-watering, that's not really why most people visit these crazy and wildly imaginative eateries. They're about the experience as much as - or maybe even more than - the cuisine. These Japanese theme cafes prove that Japan is not only committed to creating groundbreaking technology or constructing mega arcades, but wholly original dining experiences as well. Read on to see what creative restaurants you should add to your must-visit list.
Temari no Ouchi - Where You Play With Cats In A Magic Forest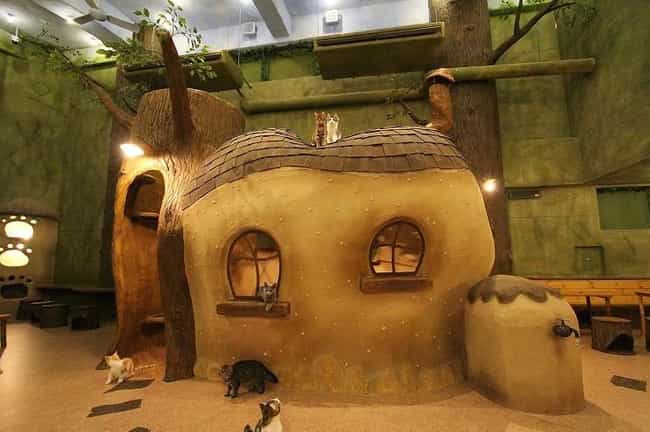 Cat cafes have been around for some time and have even become popular outside of Japan. But Temari no Ouchi is not your average cat cafe – it describes itself as a "forest of wondrous cats," and the Studio Ghibli-esque decor definitely reflects that. If you could build a fairy tale land for your cat, this would be it.
Ninja Akasaka - Where You Train Like A Ninja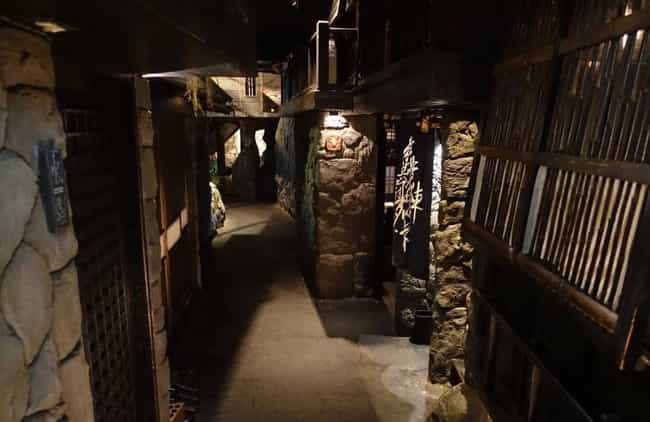 Ninja Akasaka is a ninja-themed restaurant in Akasaka, Tokyo. When you enter the eatery, you are greeted by a person dressed as a ninja who engages you in ninja training as you snake your way through a secret passage and into the dining area. Once seated, your waiter hands you a menu designed to look like an ancient scroll.
Most of the food is ninja themed, such as the ninja star-shaped grissini that's served with foie gras pâté.
Akiba Fukurou - Where You Relax With Owls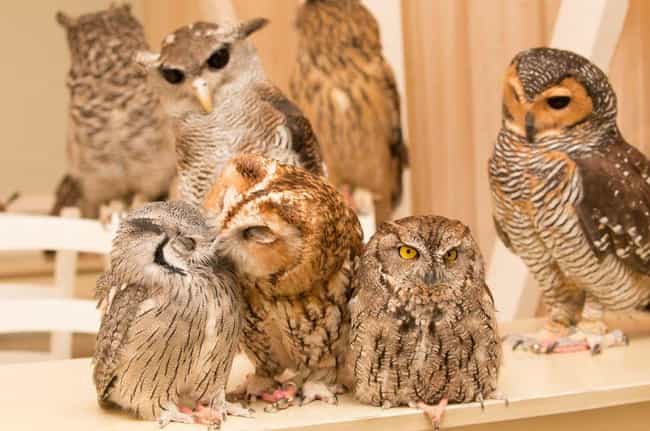 Japan has branched out from themed cafes that feature domesticated animals like cats. For a wilder experience, you can visit an owl cafe. Restaurants like Akiba Fukurou, a popular owl cafe in Tokyo, make these impressive birds their star attraction. The experience is intended to be a relaxing one, with soothing music and small groups keeping visits intimate and peaceful.
Vampire Cafe - Where You Dine Like Dracula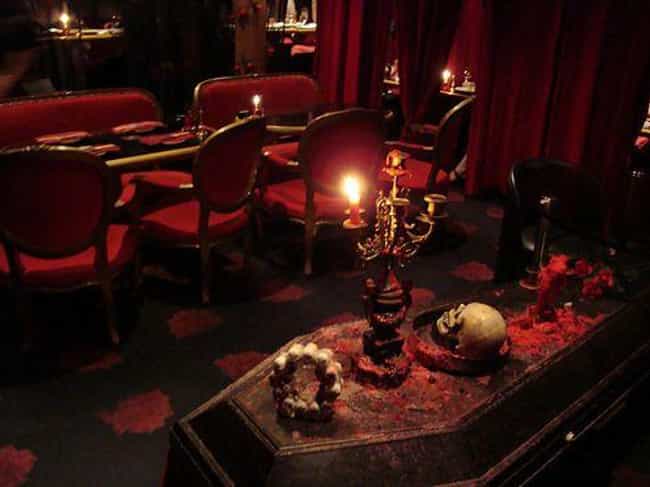 Want to dine with Dracula? The Vampire Cafe in Ginza will make you feel like you just stepped into the lavish den of a creature of the night. The cafe has a blood-red color scheme, with maroon curtains hanging from the walls and blood cell patterns covering the floors. Waiters will ask for your order in a Japanese-Transylvanian accent as you flip through the coffin-shaped menus and order one of the many undead-themed items.