Weird Nature
Rare Animals That Look Fake But Are In Fact 100% Real

Updated April 3, 2018
49.1k votes
5.3k voters
119.3k views
22 items
List Rules Vote up the animals you think look totally fake, but are shockingly not.
The Internet is full of clever and deceptive images that confuse people to the point where they can no longer can tell what is real and what is fake. This fact extends to pictures of crazy animals that are so weird-looking, it's hard to believe they actually exist. It can be difficult to trust your own senses when everything about these images sets off alarms in your mind of being false. That's why everyone needs a trusty guide to help sort out truth from fiction.
Every single one of these strange-looking animals is 100% real. Like photos of albino animals, these pictures of bizarre creatures are genuine and have not been doctored or photoshopped. Nature is strange and nothing makes that more clear than these photos that look like something out of a Dr. Seuss book on crack. Check out all these freaks of nature that will have even the most gullible readers second-guessing what their eyes are seeing. Vote up the unique animals you seriously can't believe are actually real.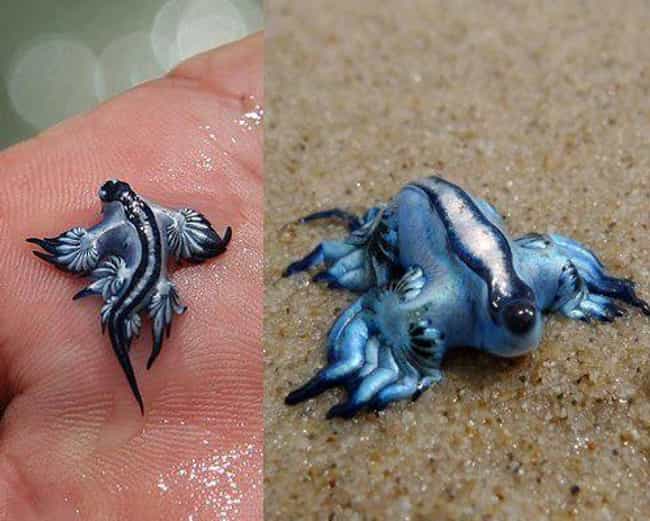 Glaucus atlanticus (common names include the sea swallow, blue angel, blue glaucus, blue dragon, blue sea slug and blue ocean slug) is a species of small, blue sea slug, a pelagic aeolid nudibranch, a shell-less gastropod mollusk in the family Glaucidae.These sea slugs are pelagic: they float upside down by using the surface tension of the water to stay up, where they are carried along by the winds and ocean currents. Glaucus atlanticus makes use of countershading: the blue side of their body faces upwards, blending in with the blue of the water. The silver/grey side of the sea slugs faces downwards, blending in with the sunlight reflecting on the ocean's surface when viewed upwards ...more on Wikipedia

Does this look fake?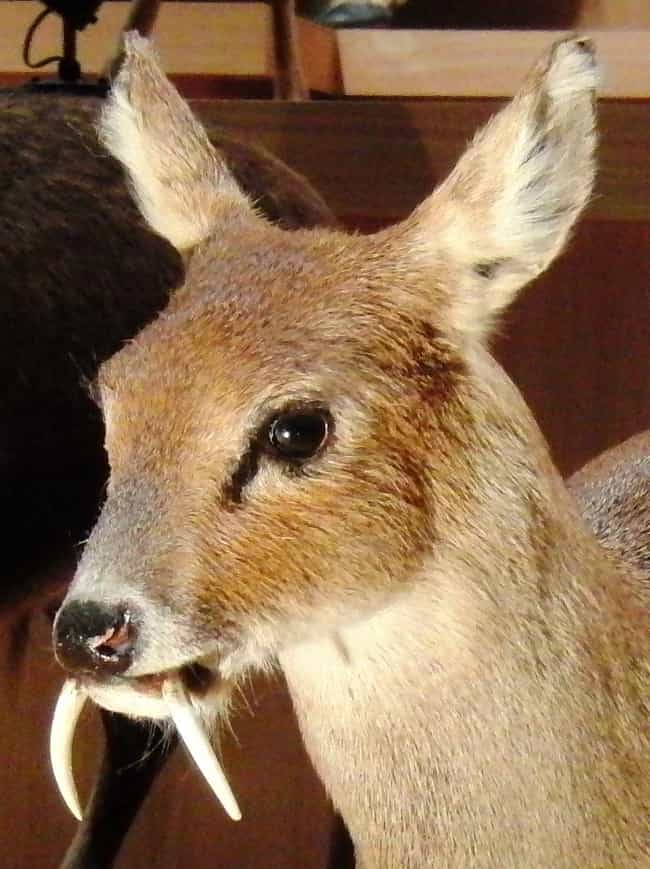 The water deer (Hydropotes inermis) is a small deer superficially more similar to a musk deer than a true deer. Native to China and Korea, there are two subspecies: the Chinese water deer (Hydropotes inermis inermis) and the Korean water deer (Hydropotes inermis argyropus). Despite its lack of antlers and certain other anatomical anomalies—including a pair of prominent tusks (downward-pointing canine teeth), it is classified as a cervid. Its unique anatomical characteristics have caused it to be classified in its own genus (Hydropotes) as well as its own subfamily (Hydropotinae). However, studies of mitochondrial control region and cytochrome b DNA sequences placed it near Capreolus within ...more on Wikipedia

Does this look fake?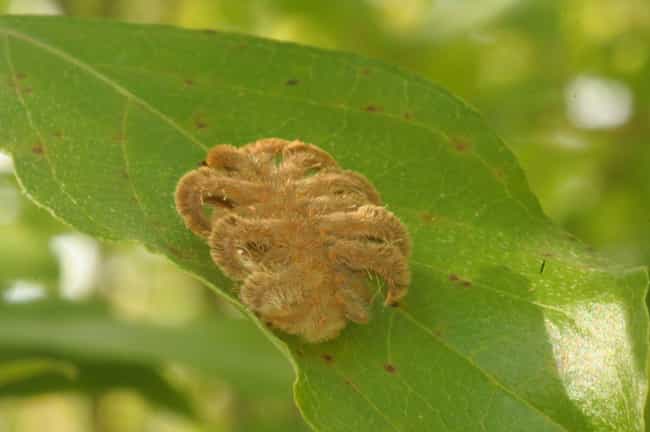 Does this look fake?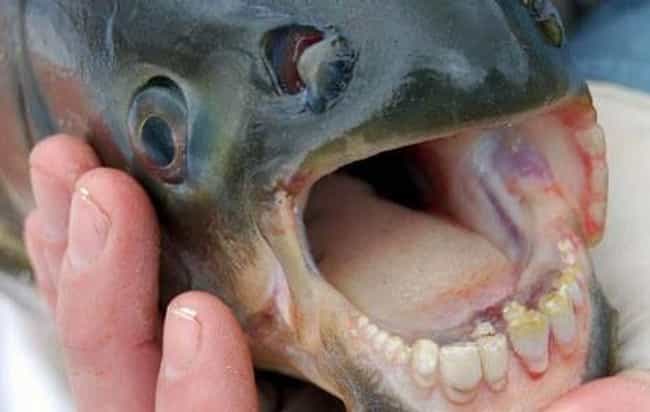 Pacu (Portuguese pronunciation: [paˈku]) is a common name used to refer to several species of omnivorous South American freshwater serrasalmid fish that are related to the piranha. Pacu and piranha do not have similar teeth, the main difference being jaw alignment; piranha have pointed, razor-sharp teeth in a pronounced underbite, whereas pacu have squarer, straighter teeth, which are uncannily similar to human teeth, and a less severe underbite, or a slight overbite. Pacu, unlike piranha, mainly feed on plant material and not flesh or scales. Additionally, the pacu can reach much larger sizes than piranha, at up to 1.08 m (3.5 ft) in total length and 40 kg (88 lb) in weight. ...more on Wikipedia

Does this look fake?