Sports
Wild Stories And Rumors About Michael Jordan

Updated July 14, 2020
21.9k views
21 items
Michael Jordan is (arguably) the greatest basketball player who ever graced an NBA court. His borderline-psychopathic competitive drive is well documented, and (in his eyes) is a big reason why he was as successful as he became. But Jordan's obsessiveness and his roller-coaster career has also led to tons of rumors about him, from large-scale conspiracy-theories to individual anecdotes that reveal the type of person he really was, often by his own estimation.
From Jordan's mean streak, to his chronic gambling, to a handful of other absurd and/or tragic stories, here are some of the wildest stories about Jordan according to his teammates, those in his inner circle, and from the man himself.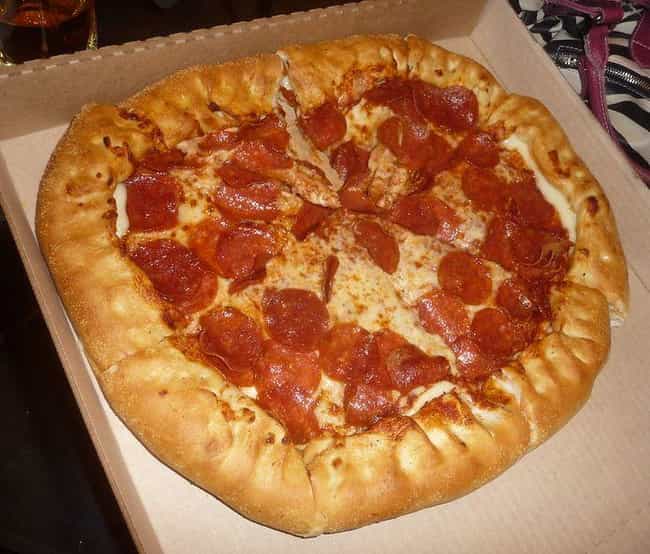 Jordan Believes His Infamous 'Flu Game' Was Actually Caused By Poisoned Pizza - But The Pizza Maker Denies This
One of Jordan's famous performances was when, despite feeling sick, he had 38 points, seven rebounds and five assists in the Bulls' 90-88 win over the Utah Jazz in Game 5 of the 1997 NBA Finals. It was referred to as the "flu game," but instead of influenza, the cause of the superstar's illness may have been pizza.
Around 10:30 p.m. on the night prior to Game 5, Jordan was hanging out with his personal assistant George Koehler and his trainer Tim Grover when he arranged for a local Pizza Hut to deliver a pepperoni pizza to be delivered to his hotel room. But that's where the accounts of the night's events start to differ. Tim Grover claimed that five Pizza Hut employees showed up at the hotel room, all trying to get a look at Jordan.
"I take the pizza. I pay them. I put this pizza down. I say, 'I've got a bad feeling about this pizza.'" On Barstool Sports' Pardon My Take podcast, the trainer said he was sure the food gave Jordan food poisoning, recounting, " ... Nobody ate the pizza but him [Jordan]. Nobody. And there were no signs of flu, anything, being sick before that. Then, about 3 o' clock in the morning, I get a call to my room that just says, 'Hey, man, come to MJ's room' and he's literally curled up in the fetal position. ... I've not known any flu that can hit you that fast, but I know how quickly food poisoning can hit you."
In Episode 9 of The Last Dance documentary, Jordan himself said he believed he had food poisoning, not the flu, and hinted that the pizza may have been deliberately tampered with by someone at Pizza Hut - the insinuation being that the employees were fans of the hometown Jazz team and hoped that if Jordan got ill, Utah would have a better chance of winning the contest.
But just days after this episode aired on ESPN, the man who claims to have made the pizza in question denied that the food had been poisoned. Ironically, Craig Fite was a Bulls' fan - the only Bulls' fan who worked at the Pizza Hut at the time. He told The Big Show podcast that when the order was called in, "I remember saying 'I'm doing it, I will make the pizza because I don't want anyone of you doing anything to it.'"
Fite told 1280 The Zone in Salt Lake City that he had taken extra precautions in making the pizza to make sure it was safe to eat. "I'm 100 percent certain it wasn't food poisoning. Or, it sure as heck wasn't that pizza." He also disputed Grover's account of how many Pizza Hut employees showed up at the hotel room. "The crap story the guy said, that there was five people, there was two of us — and I didn't even have that many people working at the time at the store — but there was two of us," Fite said. He said he asked at the door if he could say hello to Jordan, and that Jordan waved to him from the room.
So if the pizza wasn't poisoned and Jordan didn't have the flu, how did he get sick? Jason Hehir, the director of The Last Dance, provided an possible explanation when he told ESPN's Jalen and Jacoby that Jordan had spit on the pizza - a tactic he had used in the past to keep others from eating his food.
Yet another rumor is that Jordan was simply hung over after having spent the night in Vegas - or at Robert Redford's home.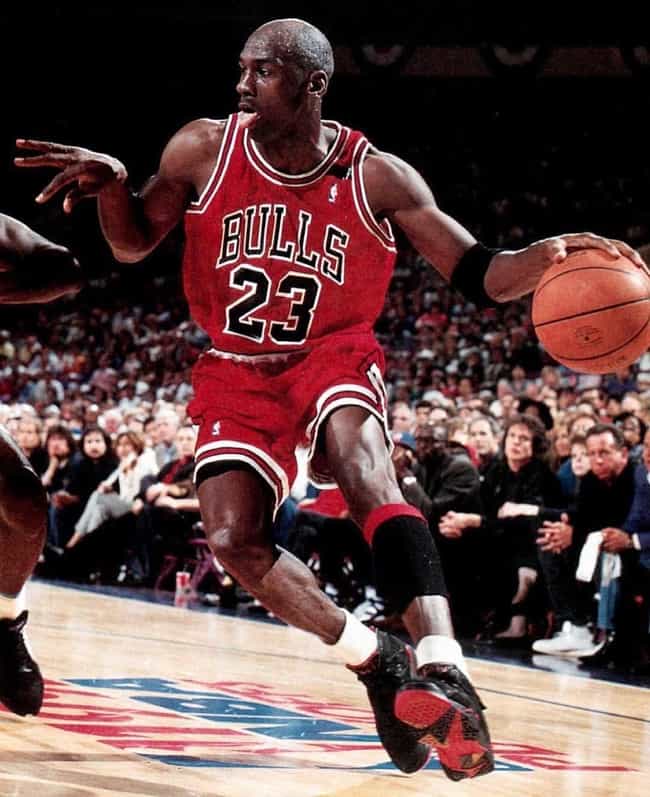 He Once Got Revenge On A Player For Saying "Good Game, Mike" - Which Didn't Actually Happen
Michael Jordan is known for holding grudges and for taking things that people might say to or about him as personal slights. And, it turns out, sometimes he has taken offense to things that weren't actually said.
On March 19, 1993, Washington Bullets' guard LaBradford Smith went off for a career-high 37 points in a road loss to the Chicago Bulls. Following the contest, Smith reportedly told Jordan "good game, Mike." Claiming that he felt Smith was mocking him, Jordan supposedly told people that he would drop 37 points against Smith in the first half of the teams' next meeting. Well, that next meeting turned out the very next night. Jordan didn't quite live up to his boast - he only managed to score 36 points prior to halftime.
Years later Jordan admitted that Smith never said "good game, Mike" - the superstar had just made up this story to give himself some added motivation because he felt embarrassed that an unheralded player like Smith had torched the Bulls.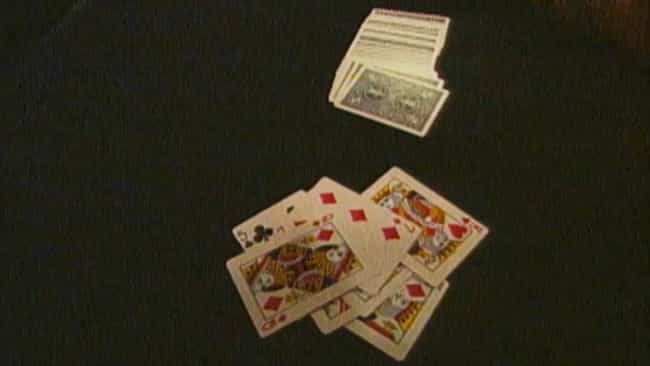 Jordan Allegedly Bet $20k On A Game Of Rock, Paper, Scissors
Jay Williams, who had a career-ending motorcycle accident following his rookie season (2002-03) with the Bulls, spoke about the economics of being a young NBA star and the culture of gambling in an appearance on the Brilliant Idiots podcast in 2015. Among other things, Williams talked about teammates who went up against Jordan when making bets:
"I used to have dudes on our team who were messing around with MJ. And MJ was like, 'Bet it back, bet this back.' And I'm like, 'Why are you f***ing with the big bank? Why are you f***ing with Brand Jordan? He can't lose. Last year he made $150 million, how are you messing with him?'"
Williams called this type of gambling part of the experience of being an NBA player: "Think about gambling to the next degree. Rock, paper, scissors you bet $20,000 all day long. Why wouldn't you? You get bored." He added that if another player found himself in the hole by $100,000, Jordan might say something like:
"'Yo bet it back -- rock, paper, scissors for $100,000.'"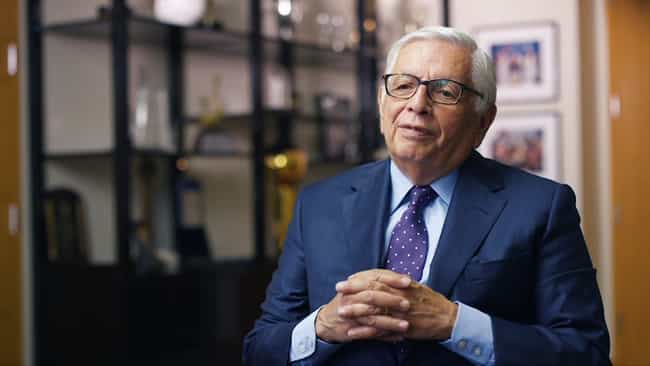 Jordan And NBA Commissioner David Stern Deny MJ's First Retirement Was A Secret Suspension
It's no longer a secret that Michael Jordan loves to gamble. But it wasn't until 1992, when Jordan was called to testify in the criminal trial of James Bouler to explain why the convicted drug dealer was in possession of a Jordan-signed personal check for $57,000 that his penchant for gambling really became public knowledge. The basketball star initially claimed that the money was a business loan, but under oath admitted it was actually payment for a gambling debt incurred over a single weekend. A few months later, Richard Equinas published his book Michael and Me: Our Gambling Addiction...My Cry for Help; one of his claims in the book was that he had won around $1.25 million from Jordan by betting on golf. Around the time of the book's publication, the New York Times reported that Jordan had been spotted at the Bally's Grand Casino in Atlantic City on the day prior to Game 2 of the Eastern Conference Finals, and that although he'd checked out just after 11 p.m., had been spotted in the casino as late as 2:30 a.m.
After the Bulls won their third straight NBA title that summer, the NBA launched an investigation to see if Jordan may have violated any league rules with his gambling. On October 9, NBA commissioner David Stern announced that the investigation had ended and that there was "absolutely no evidence Jordan violated league rules." Stern also claimed that there was no connection between the investigation and Jordan's decision to retire from the NBA, which had been announced on October 6.
But Stern's statement didn't end the speculation that Jordan's retirement announcement was a cover for the fact that he had actually been suspended from the NBA. Speculation that was fueled when Jordan's reply to a question about if he would ever return to the NBA was, "Five years down the road, if the urge comes back, if the Bulls will have me, if David Stern lets me back in the league, I may come back."
In Episode 6 of The Last Dance documentary that aired on ESPN in 2020, Jordan reiterated that his first retirement from the NBA was due mainly to a combination of his exhaustion and lack of interest of continuing to play basketball and his grief over his father's murder. Stern (who died in January 2020) also appears in the documentary and again denied that he had suspended the basketball star.
"Ridiculous," Stern said. "I could bang on the table, say ... it's a slanderous lie, but whatever, it's just not true. Never was and never will be no matter how many times people ask the question."