Weird History
The Original, Rejected Designs For New York's Central Park Were Absolutely Insane

Updated October 13, 2018
3k views
10 items
The construction of Central Park was truly the beginning of a cultural movement – it's a landmark that remains one of the most visited parks in the United States today. This expansive patch of green within Manhattan's concrete jungle attracts over 25 million visitors a year, but did you know it was almost a whole lot different?
In 1857, New York City held a design competition to choose a plan for a plot of city-owned land. Out of 33 entries, the city chose the "Greensward Plan," which was created by Frederick Law Olmsted, a landscape architect, and Calver Vaux, an architect. Their submission eventually evolved into the Central Park you know today, with winding foot trails and grassy patches for sunning and sports. But what if Olmsted and Vaux never won?
John Rink isn't the guy who designed Central Park, but he was a true visionary. His failed designs for Central Park show a much different idea – one that goes against the park's current-day organic feeling. John Rink's Central Park designs are orderly and geometric, and they feature a whole lot of topiaries. Check out the Central Park that's more akin to the gardens of Versailles than it is to a city park below.
back to page 1
The Grounds Were Heavily Detailed – Down To The Names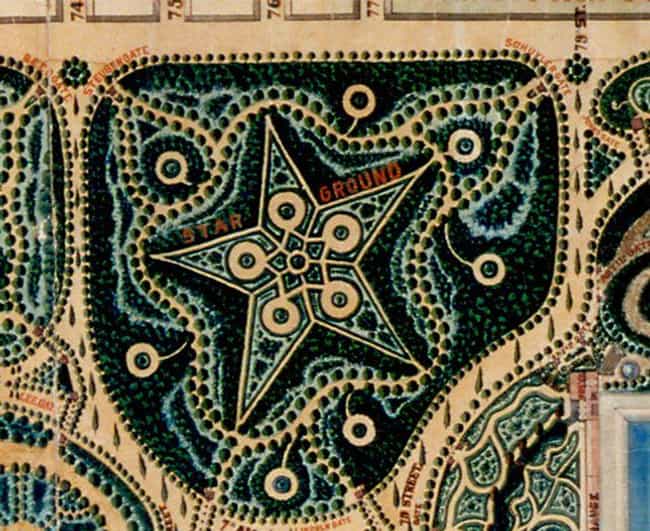 Each area of the park was designed in a specific pattern, and it was named to match. The star-shaped ground was called the "Star Ground"; the spiral-shaped grounds were called the "Spiral Grounds"; and the flower-shaped area was the called the "Rosehill Ground." All of Rink's plans featured extraordinary detail – he even named each of the streets after US presidents (Lincoln Gate, Jefferson Gate, etc.).
A Two-Wing Museum Was To Be Placed Around The Reservoir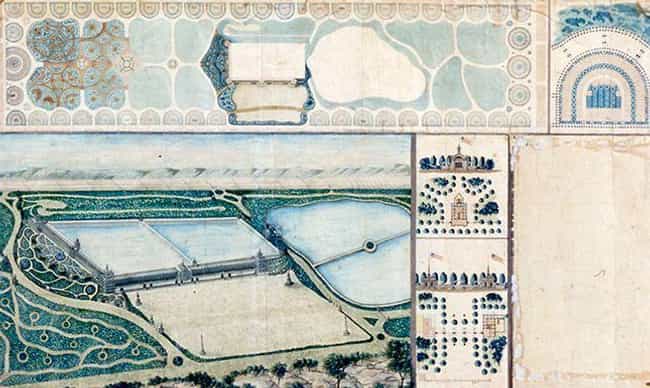 Rink's original plans also included a fold-out section that detailed the design of a giant, two-wing museum that was supposed to be built around the reservoir. This museum would have rested on the other side of the Parade Grounds, opposite Fifth Ave. and 82nd Street. The Metropolitan Museum, which was erected in 1880, falls on Fifth Ave. and 82nd Street, right where the Parade Grounds would have been. Did Rink's museum design inspire the Metropolitan Museum?
A Pathway Cut The Reservoir In Half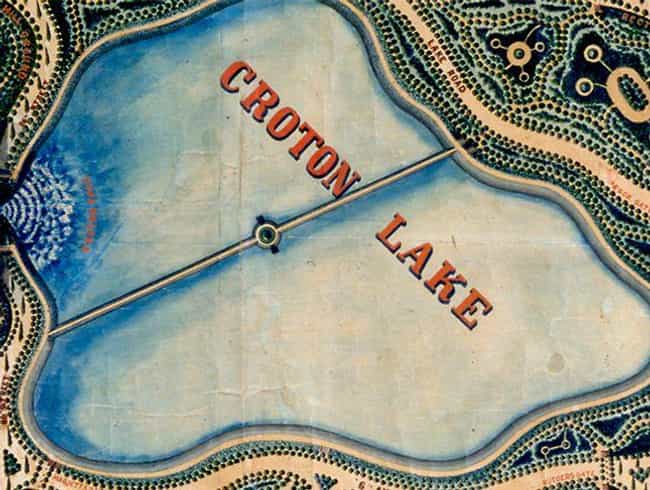 Today, there's no way to get across the massive reservoir in Central Park. If you're on the wrong side from where you want to be, you must walk all the way around the entire reservoir. Though the reservoir bled into Lake Croton at a different location in Rink's plan, he solved this problem by cutting the reservoir in half with a walk-able path that included a topiary in the very middle. Was this lookout point just a little too ambitious?
Rink's Plans Were A Nod To Victorian Design – And Versailles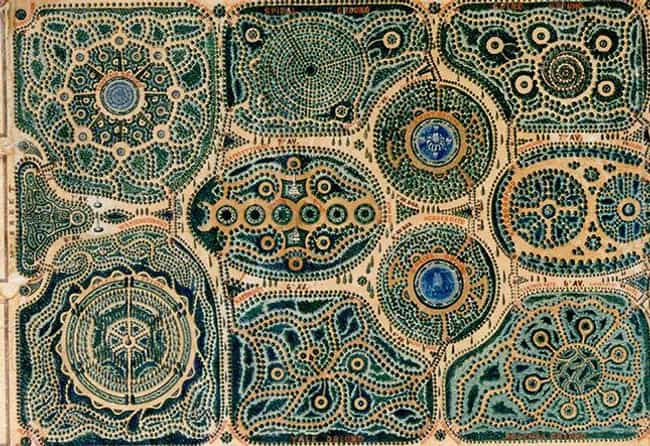 Rink's hyper-manicured plan for Central Park was heavily inspired by Victorian design. Victorian design favored ornate, orderly details rather than minimalism and open spaces. A traditional Victorian garden is filled with manicured paths and geometric shapes – everything from perfectly squared off bushes to symmetrical floral arrangements along either side of every footpath.