Culture
The Coolest Places to Spend Your Next Vacation

Updated March 27, 2019
1.6k votes
421 voters
23.8k views
27 items
List Rules Vote for the strangest places on the list
Sick of the same old vacation spots? Wish you could find a place a little more exciting to experience your next adventure? If so, we can help! We've compiled a whole list of weird places on Earth you can visit. So toss out those theme park brochures and forget about blowing one more day at a crowded tourist trap, because we've got some of the most unique vacation destinations the planet has to offer.
Among the interesting destinations, you'll find everything from natural wonders to places that have been shrouded in mystery for centuries. Rather than laying around reading a book on some crowded beach, why not visit the fairy tale-like forest that legend says was once walked by Robin Hood and King Arthur? Why settle for the magic of two hour lines at Disneyland when you can see a well that turns objects into stone, supposedly after being cursed by an Elizabethan witch? Whether you're looking experience adventure, history, or the hidden beauties of Mother Nature, this list of weird places to visit is perfect for you.
So broaden your horizons with a look at some of the most interesting places you've never heard of. Whether you ever actually get to visit these weird places or not, sometimes it can just be nice to know that there's always an out of the ordinary spot out there, just waiting for you to escape to.
This Out-of-This-World Paradise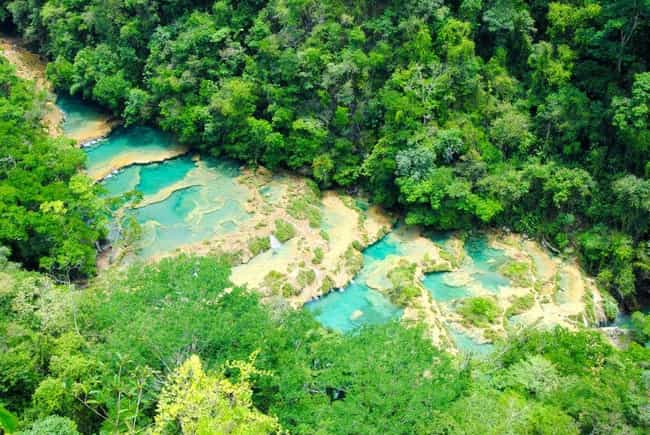 As it turns out, paradise has actually been tucked away in the mountains of Guatemala all this time. Though accessible only by the bravest of four-wheel vehicle drivers, the Semuc Champey natural monument offers visitors breathtaking turquoise pools, underground waterfalls, and some of the most stunning views in the world.
This Rainbow-Walled Underground Oasis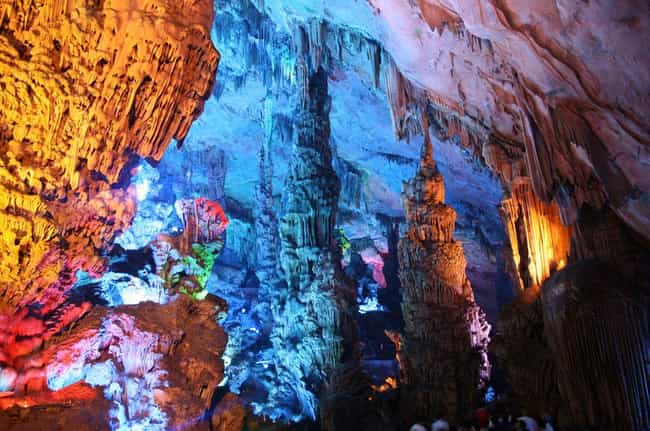 China's Reed Flute Cave in Guangxi has been called "the Palace of Natural Arts" due to its stunning rock formations of different colors and forms. The cave also boasts several ink inscriptions dating back to the 8th century.
This Gorgeous Fairy Playground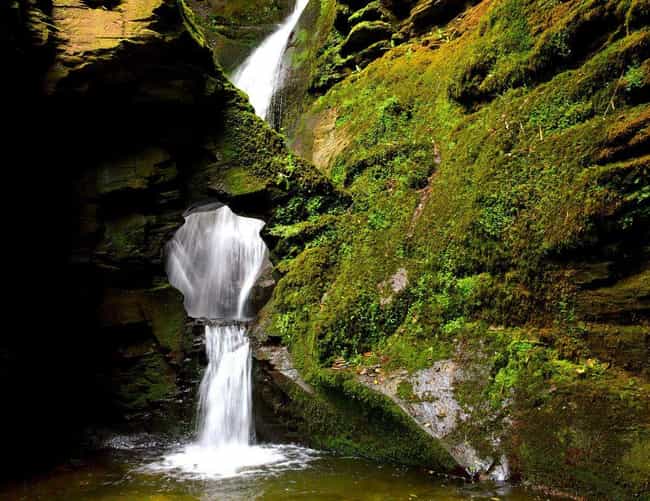 Not only is St. Nectan's Kieve in Cornwall, England absolutely gorgeous, it's believed by many to be the gathering place of fairies and other mythical folk.