Music
Were The Ramones The Most Dysfunctional Band That Stayed Together?

Updated July 13, 2018
224k views
14 items
Everybody knows the shaggy-haired, leather jacket-sporting punk rock band from NYC known as the Ramones. With hits such as "Blitzkrieg Bop" and "Sheena is a Punk Rocker," the Ramones were one of the first bands to hone and define the garage-rock-based punk sound of the '70s, taking influence from classic rock bands like The Who; greaser, doo-wop, and '50s rocker culture; and the balls-to-the-wall energy and stripped-down songwriting of the likes of The Stooges and MC5, turning it into a formula that created a revolution. Whether or not you like the Ramones, it's impossible to overstate their influence.
The Ramones put on a front of unity. Members of the band had a uniform, a hairstyle, and an erasure of individual identities - they all adopted the last name Ramone. Behind the scenes, the Ramones were a deeply divided, tumultuous unit, whose lives were marked by mental illness and drug addiction. Crazy things the Ramones did range from stealing each other's girlfriends to tricking friends into drinking urine and ditching punk in favor of rap. Read on for some little heard stories about the Ramones and the answer to the question everybody's asking, "Which Ramone had his own line of marinara sauce?"
Dee Dee Ramone Supported His Heroin Addiction By Turning Tricks
Upon first listen, "53rd and 3rd" is a jaunty, all-age-appropriate tune that'll have you tapping your foot. If you take a moment to listen to the words, you'll hear the sad tale of a male escort who always gets picked last on his corner.
"Fifty-third and third standing on the street

Fifty-third and third I'm tryin' to turn a trick

Fifty-third and third you're the one they never pick

Fifty-third and third don't it make you feel sick?"
Bassist and songwriter Dee Dee Ramone (Douglas Glenn Colvin) struggled with heroin addiction throughout his life. When the Ramones began recording and touring full time, he had the cash to finance his habit. Before that, he resorted to other ways to get fast cash; namely, hanging about at a certain Manhattan intersection notorious for solicitation.
Music journalist Legs McNeil wrote of Dee Dee:
"Dee Dee was the archetypical fuck-up whose life was a living disaster. He was a male prostitute, a would-be mugger, a heroin user and dealer, an accomplice to armed robbery—and a genius poet who was headed for an early grave, but was sidetracked by rock 'n' roll."
Johnny Stole Joey's Girlfriend, And The Two Hardly Spoke For 15 of the 22 Years The Band Was Together
By all accounts, lead singer Joey Ramone (Jeffrey Ross Hyman) was a romantic, and the kindest member of the band. Guitarist Johnny (John William Cummings) was the cruelest Ramone. From the beginning, the two didn't get along. Joey was liberal, Johnny staunchly conservative. Johnny was regimented, Joey's severe OCD often made him late and unreliable.
Joey had one great love, Linda Danielle. Joey met Linda at a Ramones show in 1977, and the two officially became a couple while filming Rock and Roll High School. Eventually, she went on tour with the band. It wasn't long before Johnny made a move; the two eventually married. After that, Joey's drinking and coke consumption increased, and he and Johnny only spoke when absolutely necessary. Rumor has it "The KKK Took My Baby Away" was Joey's hyperbolic lament about conservative Johnny stealing Linda.
Years later, when Joey was dying Marky told Johnny he should make his peace with Joey. Johnny replied, "He's not my friend."
They All Died Fairly Young, Three Of Cancer, One Of An Overdose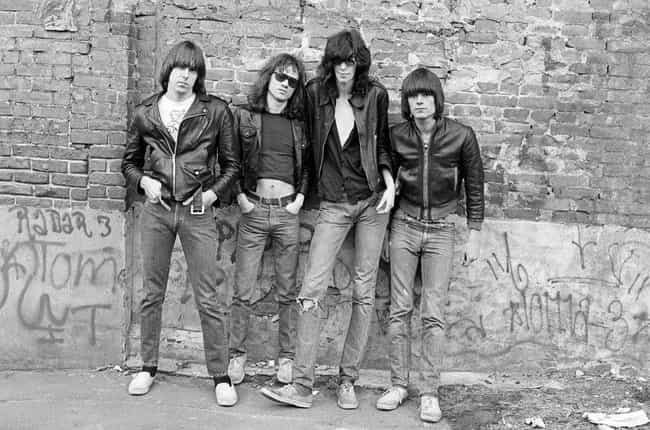 Only one of the original Ramones made it to 60. Tommy, the band's original drummer, died of bile duct cancer at age 65, in 2014. Joey didn't even make it to 50; he died of lymphoma at 49, in 2001. Johnny died of prostate cancer in 2004, at 56. Perhaps most tragically, Dee Dee, who struggled with drug addiction for most of his life, but in his final years had long periods of sobriety, died of an accidental heroin overdose at 51, in 2002.
Dee Dee's Teen Years Included Morphine Addiction, Armed Robbery, And Foraging For Swastikas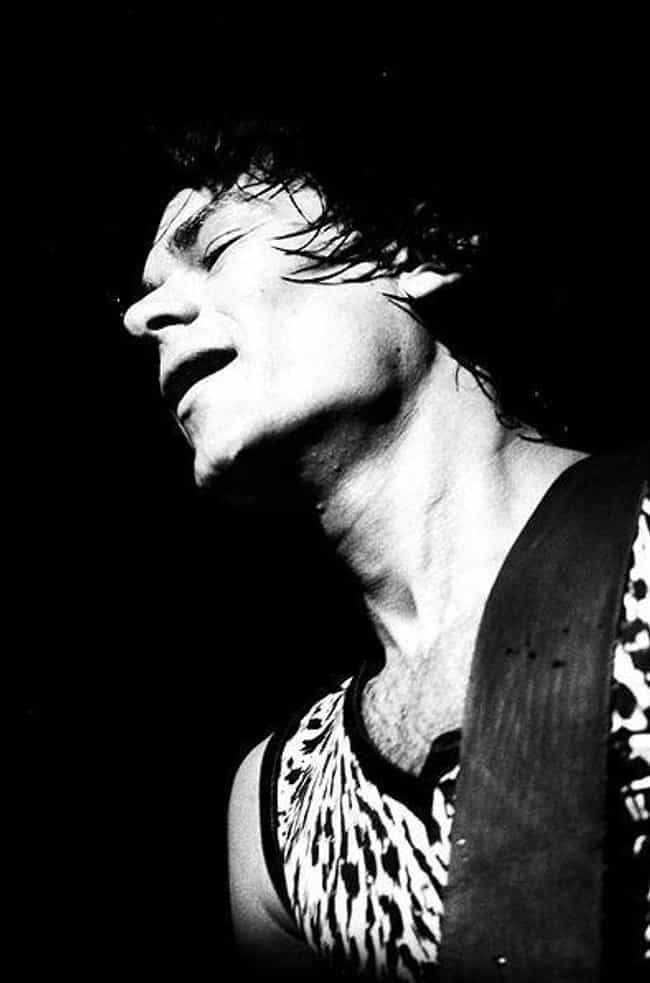 Dee Dee Ramone's teen years in the '60s sound like something out of a gritty coming-of-age novel. They began in Germany, where his military father was stationed, and where Dee Dee spent his days unsupervised, foraging through the wreckage of WWII. He found gas masks, helmets, bayonets, and Nazi memorabilia. In his autobiography, Lobotomy, he recalls thinking Swastikas were glamorous.
Dee Dee also spent a good amount of time interacting with soldiers, whom he got his first drugs from – he was getting high on morphine regularly by age 12.
When his mother left his father, Dee Dee moved to the US, and eventually went hitchhiking across the country. He got picked up by a group of teenagers who talked obsessively about decapitation and pressured him into joining them in an armed robbery, after which Dee Dee was stranded in an Indiana jail for weeks.
Dee Dee asked his father to bail him out, to which he replied, "F*ck you, rot there! You deserve it!"