Us Cities
Weird Small Towns In Texas You Have To See To Believe

3.1k votes
831 voters
58.9k views
19 items
List Rules Vote up the towns you can't believe are actually real.
As the second-largest state in the US, Texas is inevitably a diverse place, with many landscapes, peoples, and customs. While its main hubs and their attractions are common knowledge – Dallas, Austin, Houston, etc. – you probably haven't heard of these weird small towns in Texas. You probably wouldn't think to visit these Texas towns with crazy names, but you might change your mind after you hear about them.
There are so many strange city names in Texas. Some are mysterious, like Uncertain and Nameless; others are more comical. Care to stop by Oatmeal or Kermit? What about Goodnight? And then there's Ding Dong – that might just be the funniest name of all.
These Texas towns might be small, but their bizarre names and histories prove that size truly doesn't matter.
Cut And Shoot Was Named After A Feud Involving A Preacher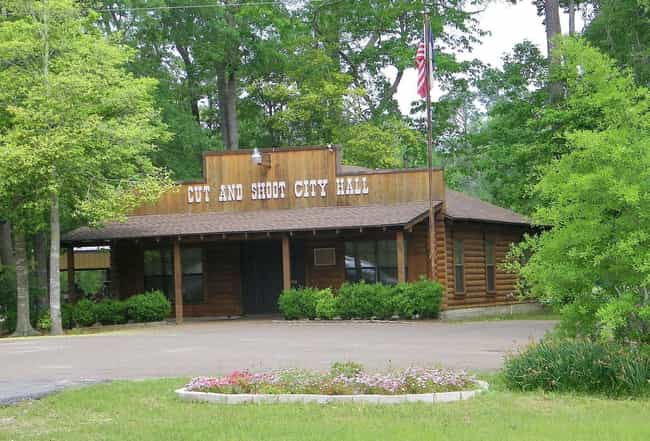 It's not the most attractive moniker, but Cut and Shoot at least has a really interesting origin story. The city was named after a feud that took place over a preacher.
Back in 1912, the town was split over their opinions about a preacher set to hold a community meeting. Some believed he had spent his time frequenting the saloons and dancing. Eventually, the locals against the preacher took the community house with guns. A child witnessing the fight said, "I'm going to cut around the corner and shoot through the bushes in a minute!"
Somehow, this turn of phrase became the town's name.

Is this weird?
DISH Offers Free TV For All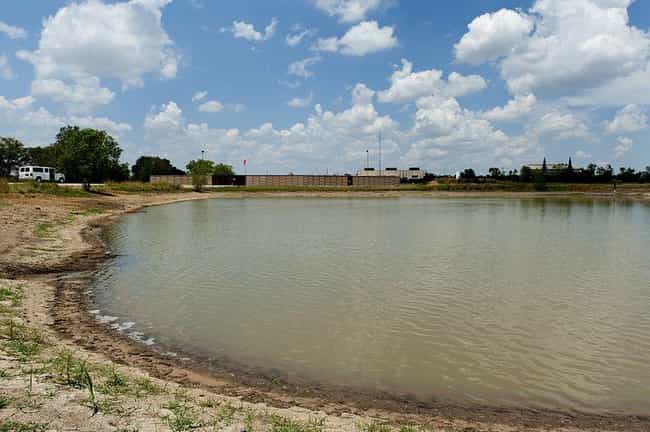 In 2005, the rural community of Clark in northeastern Texas made a deal with a national TV provider that would give the whole town free satellite television. The condition? The residents of the town would have to agree to rename their hometown after their corporate sponsor. DISH, TX, was born.
The change obviously garnered mixed responses for the community. In 2013, the New York Times reported on the name change, and got a funny quote from resident Buddy Kinney: "I wished Jack Daniel's would have looked us up."

Is this weird?
Uncertain's Name Is A Mystery (Of Course)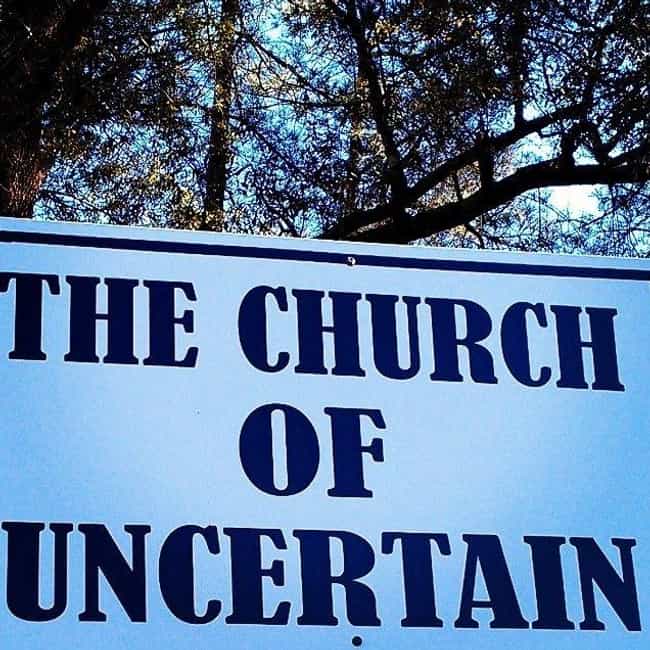 It's fittingly unclear where Uncertain, TX, got its name. The town, located on the border of Louisiana and 20 miles south of Arkansas, is a picturesque little spot on the shores of Caddo Lake. Only 94 people live there, but its unique name sparked enough interest for a documentary to be made about three of its residents.
Premiering in early 2017, the documentary Uncertain makes a connection between the town's mysterious name and a few of its residents. One of the film's directors, Anna Sandilands, spoke to Forbes about Wayne, a convicted felon featured in the doc. She calls a place like Uncertain an "oasis" for the man, a safe space for anybody who made a mistake.
Is this weird?
Ding Dong Is Named For The Bell Family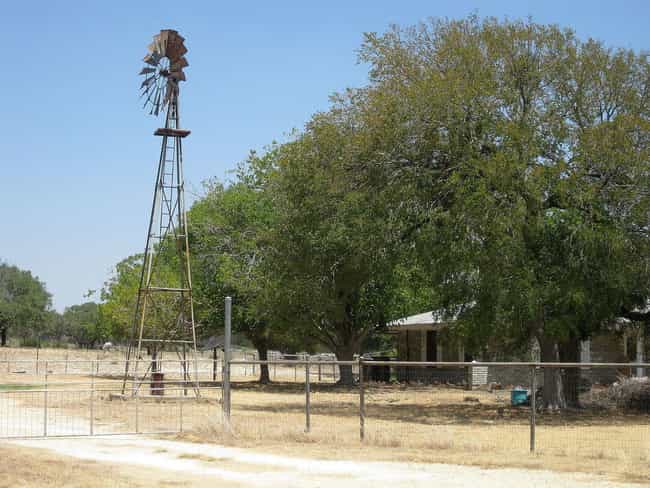 Ding Dong isn't the most attractive name for a town, but it shows an undeniable sense of humor. Ding Dong was founded by Bert and Zulis Bell in the 1930s. The Bells ran a store, and recruited a painter to paint a sign for them.
He painted two bells, one for each Bell, and as a joke, he labeled them "ding" and "dong." The name stuck.

Is this weird?