True Stories
15 Super Weird Things That Were Once Found in Toilets

Updated June 14, 2019
3.9k votes
824 voters
172.1k views
15 items
Remember when you were a kid and couldn't help but wonder about the urban legends that said alligators and other scary animals could crawl out of the toilet and attack? Well your inner child ain't seen nothing yet. When it comes to gross things found in toilets, these real life stories will have you checking the loo thoroughly before you go.


Just when you thought that toilet dangers were only limited to gross port-a-potty smells and the poor aim of the guy who used the stall before you, here comes a whole new list of terrifying true stories to populate your nightmares. This is a round up of the gross stuff found in toilets all over the world, as well as a few flushed items that actually turned out to be pretty fascinating.

From folks who were horrified to find random animals chilling in their toilet bowls to archeologists who accidentally unearthed centuries-old treasures, this is some bathroom humor (and horror) that you don't want to miss. Check out some of the weirdest stuff ever to be flushed down the pipes!
A Sh*t Load of Money... Literally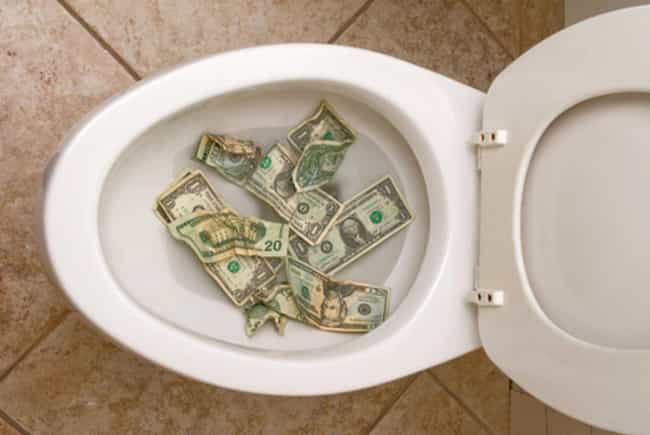 As it turns out, being the most honest janitor in the world has its perks. When Chamindu Amarsinghe discovered $93,000 in both the trash bins and flushed down the pipes of an Australian toilet in 2011, he did the right thing and called in police to investigate. When the authorities failed to explain the money's origins, however, the world's coolest judge ruled that the janitor could keep $76,000 while awarding the rest to the state.
A 16th Century Queen's Hairpin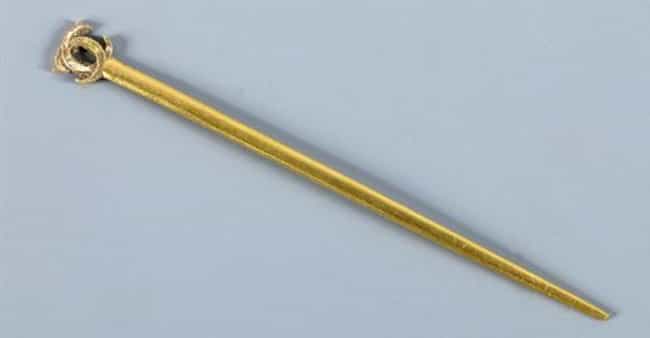 Imagine the surprise of a team of French
archaeologists, who were excavating an old communal toilet at Fontainbleu Palace to prepare the area for restoration, when they discovered a rare treasure within the depths of the toilet itself. A hairpin pulled from the old restroom turned out to belong to
16th century Queen Catherine de Medici, who was identified as its owner by the interlocking "C's" at its head.
A Squirrel Who Somehow Took a Wrong Turn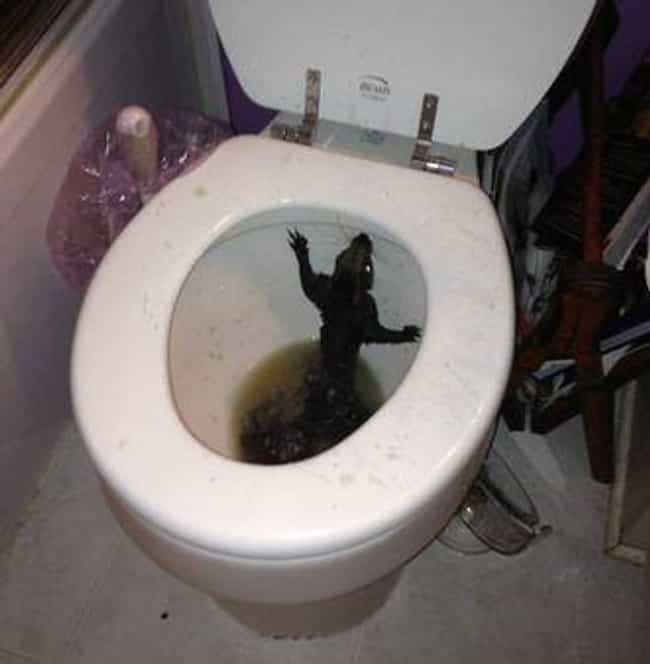 When a Winnipeg woman investigated a strange splashing sound in her bathroom one morning around 5am, she was stunned to find a distraught squirrel struggling to make his way out of the bowl. Luckily for the little guy, the quick thinking woman deposited him back out on her patio with a pair of BBQ tongs, but not before giving him a refreshing bath in the tub first.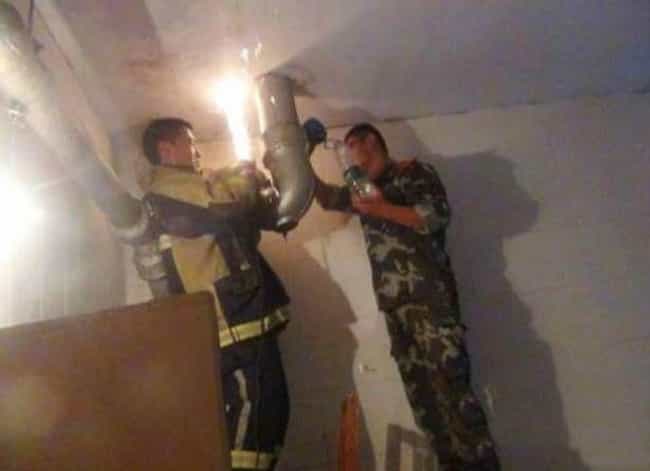 We've all heard horror stories of girls giving birth at prom and abandoning their babies in the restroom, but a student at a University in China took it a step further when she flushed her newborn daughter down the toilet and went back to her room to continue studying. The baby was heard crying by other students who alerted the authorities. The authorities rescued the newborn from the piping and arrest the mother.