Music
Buckwild Tommy Lee Stories

Updated April 19, 2019
12.3k views
7 items
Through books, interviews, and Netflix's film The Dirt, based on the memoir of the same name, many stories have been told about Mötley Crüe's unbridled rock 'n' roll lifestyle - but it's unclear which stories are true and which are mere fantasy. Founded in 1981 by bassist Nikki Sixx and drummer Tommy Lee, Mötley Crüe eventually added Vince Neil as lead singer and Mick Mars as lead guitar to become one of the best rock bands of all time.
While Neil and Mars were important musically, the heart of Motley Crüe's attitude came from Sixx and Lee. Together, they goaded each other on to greater and greater excess. Substances, debauchery, booze, and music became a greater part of their lives, and thanks to the near endless cash flow from their hit albums, there was nobody capable of slowing down the chaos.
Since the band's debut, Lee created a reputation for himself, and in time, personally developed his own mythology. Through his actions, interviews, and memoirs, Lee has not only embraced but rejoiced in and emphasized his past hedonistic lifestyle.
According To Neil, Lee's Girlfriend 'Bullwinkle' Once Threw A Fire Extinguisher At His Window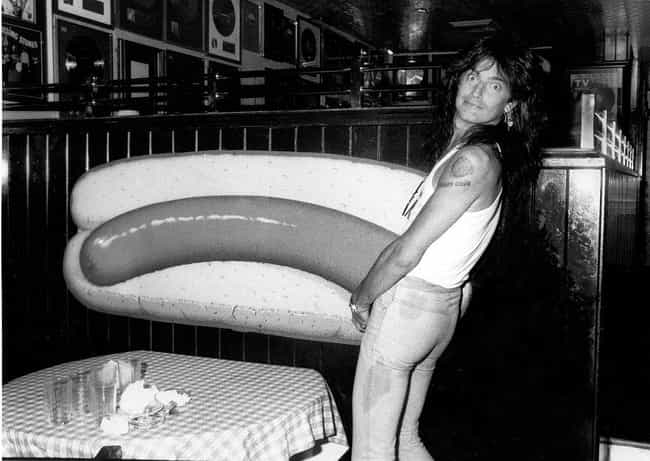 According to the band, Lee and his girlfriend - only referred to as "Bullwinkle" in Mötley Crüe's memoir The Dirt - got together as the band really began to get big. The relationship was supposedly so tumultuous it even frightened lead singer Vince Neil.
Neil recalls one night when Lee jammed the door to try to keep Bullwinkle out, so she used a fire extinguisher to break through the window and get inside. The police were called that night, and Neil hid in the bathroom.
Lee Claimed He And Nikki Sixx Injected Jack Daniel's Intravenously
According to an interview with Lee and the band, Mötley Crüe's drink of choice was Jack Daniel's. The members of the band claimed they used Jack Daniels as a replacement for milk in their cereal and injected Jack Daniels intravenously. Nikki Sixx recalled, "We thought it was a good idea. I went to sleep quickly. It only happened once."
Lee acknowledged it would have been easier and as effective to just drink it.
Lee Claimed He Was Appalled By The Legendary Debauchery Of Ozzy Osbourne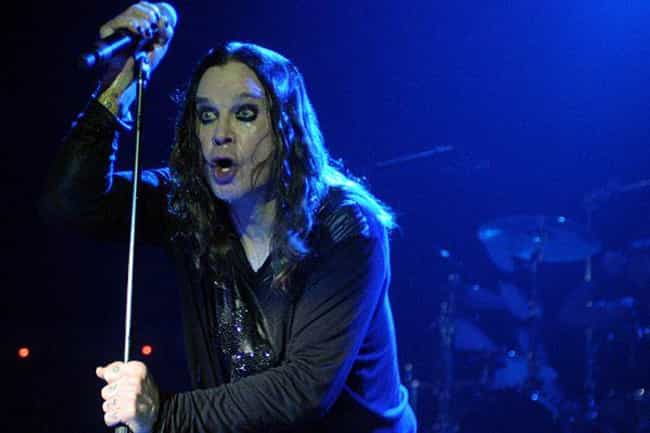 In a 2019 interview, Lee claimed that while on tour with Ozzy Osbourne, Osbourne acted too crazy for him. According to Lee, during the Bark at the Moon Tour in 1984, he had to take care of Osbourne after Osbourne's tour manager left in a fit of rage. Lee was trying to get Osbourne to return to his own hotel room for the night. Lee said:
So after [everything he had done], snorting ants, all the sh*t, I'm like, "Ozzy, let's go to bed. Time to go night night"... So we get into the elevator and he pulls his pants down and starts to take a sh*t! In the f*cking elevator! I'm like, "No, dude no! There's people in here!"
Osbourne, however, has no recollection of that night's events, and former guitarist Jake E. Lee said it never happened.
His Dealer Followed Him On Tour In A Car With The License Plate 'DEALER'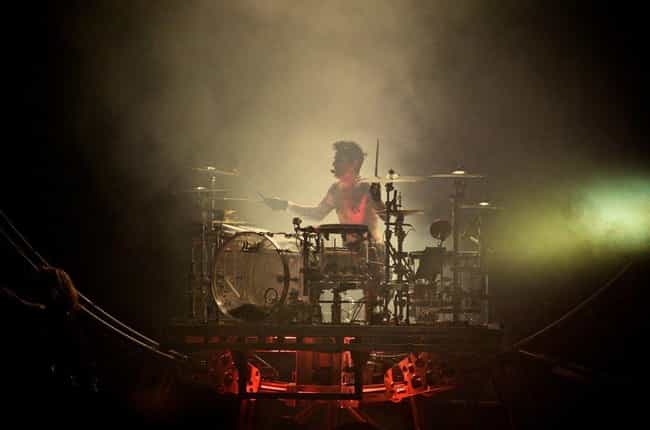 In 1987, Mötley Crüe partied nonstop on the Girls, Girls, Girls Tour. Lee recalls the whole tour as a blur, but there's one detail he claims to remember well: throughout the tour, they had a dealer following the tour bus around in an Excalibur with the license plate "DEALER".
"Whenever we got out of the bus, he would suddenly appear with his diamond-packed Rolex, gold chains... throwing bundles of coke to everyone in the band and crew," Lee said.
Eventually, the record company, fearful of police activity, forced the band to get rid of him.