Culture
The World's Most Interesting Unfinished Buildings

Updated July 18, 2017
2.1k votes
574 voters
33.1k views
12 items
List Rules Vote up the strange buildings you can't believe were left unfinished and would most like to poke around in.
Everyone has a little bit of an explorer in them – visiting spooky, abandoned, or unfinished buildings can be a tempting way to get that adventure fix. This list of famous buildings still under construction – some after hundreds of years of being built – includes structures you can take a tour of, ones you can wander through at your leisure, and a few that are for the more hard-core adventurers.
From majestic churches and temples to homes built to keep out spirits to national monuments and and breathtaking skyscrapers, all of these unfinished buildings have their own unique stories to tell, with quirky histories and tragic stories behind why they were never finished. Some are still under construction; some have been given up entirely. Some of them had the potential to be among the most beautiful buildings in the world had they ever been completed.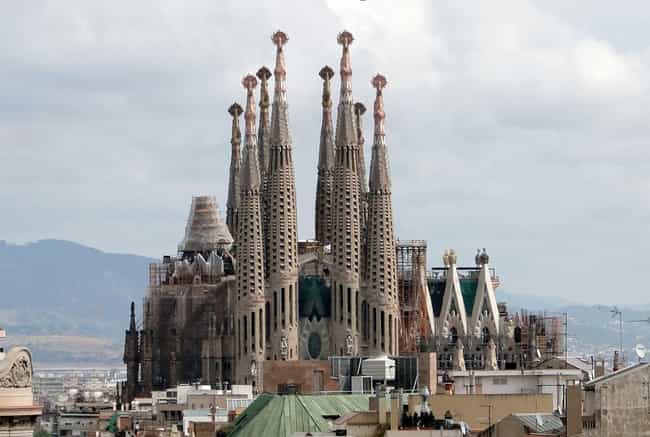 The first stone of this massive church was laid in 1882, and construction is still marching on today. The Sagrada Família is set to be completed in 2026, with all of the construction costs financed by donations and ticket sales. Tours of the basilica are a popular activity when visiting Barcelona, Spain, and visitors are encouraged to spend time taking a close look at the facade to search for the cleverly hidden Biblical images.
Architect Antoni Gaudí took over the planning of the Gothic-style church in 1883, the second year of its construction. From there, it became his life's work, until he passed away in 1926. The original plans have been used during the entire process; although some assumptions have been made along the way, since the plans have been slightly damaged over the many, many decades it has taken to complete the church.
Located In: Barcelona, Spain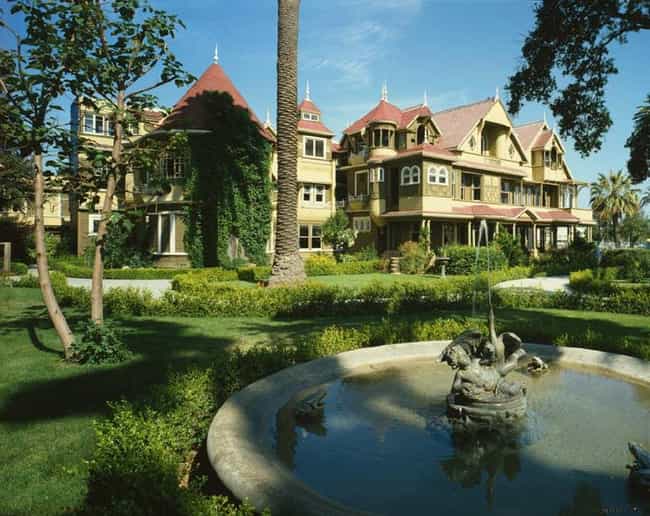 Pure paranoia has never looked so beautiful. In the mid 1800s, Sarah Winchester, wife of rifle manufacturer William Wirt Winchester, turned to spirituality to cope with the deaths of her husband and and infant daughter. A medium told her that the spirits of those killed by Winchester rifles were responsible for their deaths, and, in order to avoid a similar fate, she needed to move out West and begin building a grand house for them. As long as the house was never fully completed, she would be safe.
The house, located in San Jose, California, began being constructed in 1884. The workers did not stop adding strange and mostly unnecessary details and additions until 1922, when Sarah passed away.
The beautiful Victorian-style Winchester Mystery House is a museum today, where visitors can go on a tour through the extremely quirky layout. There are secret passageways, staircases to nowhere, and oddly-shaped rooms built in an attempt to throw off the spirits.
Located In: North America
Woodchester Mansion, The Home That Would Have Been Too Expensive to Run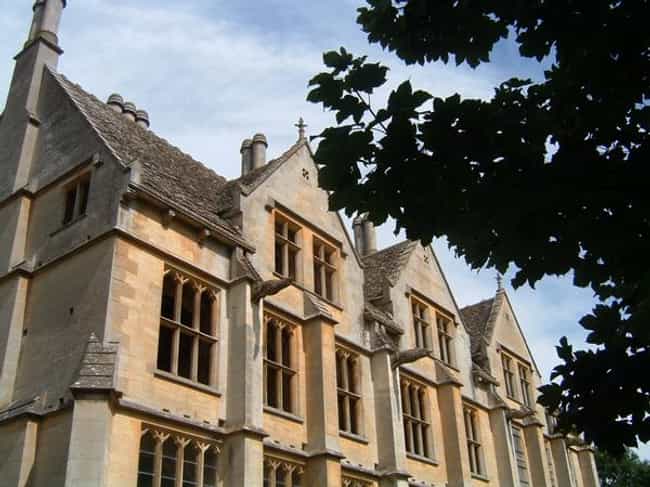 The Woodchester Mansion in Woodchester, England, is a bit of a trickster; from the outside, it almost looks like a regular, old mansion. But once you get inside, it becomes clear that construction was never completed. Construction on the Victorian-Gothic house began in 1855 and continued until 1873. It was made using local limestone, with vaulted stone ceilings that were unique for that time period.
Because the house is still missing floors, it allows visitors to actually see how houses were constructed during that time. Construction eventually ceased due to lack of funds – more specifically, a lack of the yearly income that the owner would have needed to actually run the place.
In spite of the fact that it was never finished, it still has a lot of beautiful details, especially in the chapel and on the facade.
Located In: United Kingdom
Ta Keo Temple, A Unique Part Of The Angkor Temple Complex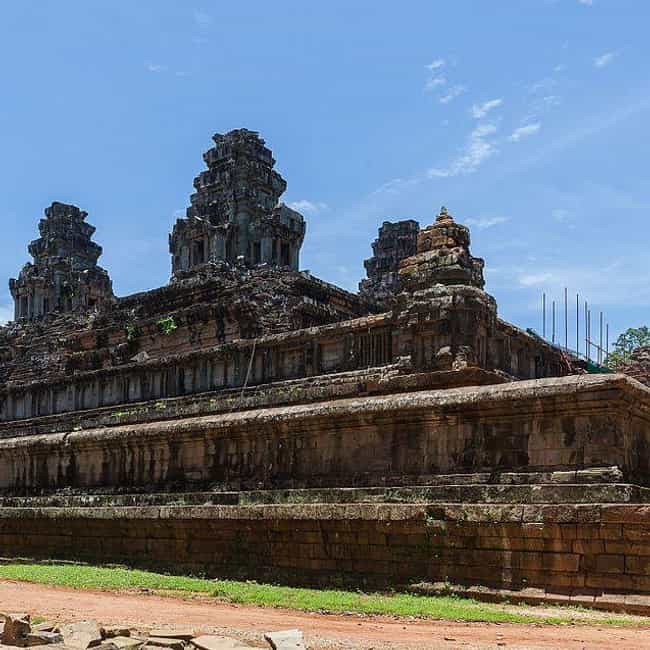 Tha Angkor Temples of Cambodia are a World Heritage Site and a significant part of Cambodian history. Ta Keo Temple is one of the main temples you can visit when you purchase a "Temple Pass," but it was never finished. It is also the only temple made entirely of sandstone.
Due to political instability at the time (around 1001 CE), construction was stopped before it reached the decoration phase. Most other temples built at the time (including Ta Keo's spectacular neighbor, Angkor Wat) were given detailed and beautiful carvings, statues, and other adornments that were centered around the Hindu faith.
Ta Keo is a bare-bones structure, still consisting of multiple spires and levels but without any of the other trappings. Tourists are free to wander about inside if they are brave enough to make it up the extremely steep temple staircases.