Musician Trivia
All Of The Amazingly Absurd Things Vanilla Ice Has Been Up To

267 votes
99 voters
8.2k views
13 items
List Rules Vote up the side projects you can't believe even the wonderfully weird Vanilla Ice agreed to be part of.
No matter what you think of Vanilla Ice, it's hard to ignore the effect that "Ice Ice Baby" still has on a crowded middle school dance floor. His ridiculous style and extremely punchable face make him the target of a lot of jokes, but you have to give him some credit. The Florida native has been non-stop hustling since 1989, diving into all sorts of weird projects that no one other than Vanilla Ice could conceive.
After producing such a prolific body of work over the years, it's about time the world stops calling Vanilla Ice a "one-hit wonder" and appreciates him for the Renaissance man that he is. Ice has built his very own Vanilla Empire from his 15 minutes of fame as a rap superstar, including things like feature film roles, jet ski racing, and (somehow) the UK theater scene. In his own words, it seems that Ice is always coming back with some brand new invention.
He Once Starred As Captain Hook In A Pantomime Retelling Of Peter Pan
While most people don't normally associate Vanilla Ice with "acting" or "talent," that didn't stop him from strapping on a hook and miming his way through a performance of Peter Pan at the The Central Theatre in Chatham, England. Although he was excited to take the role, he accidentally dissed the small town when he incorrectly said in an interview that the play was being performed in London. Chatham is actually in the county of Kent, but the mistake didn't keep prospective audience members away. The play ran without protest for three weeks during the 2011-2012 holiday season. Hopefully, the people of Chatham recognized the talent of Captain Ice and awarded the rapper every single award that town had to offer.
Agree or disagree?
He Designed His Own Line Of Surprisingly Tasteful Chandeliers
The words "tasteful" and "Vanilla Ice" have seldom been used in the same sentence; at this point they almost act as antonyms of each other. That's what makes this so confusing. Somehow, Mr. Ice got involved with designing a confusingly normal line of crystal chandeliers bearing his name. This might be the most tasteful product any rapper has ever endorsed. Honestly, the only trashy thing about these chandeliers is that they are associated with Vanilla Ice.
Agree or disagree?
He's A Real Estate Mogul And Personally Renovates Houses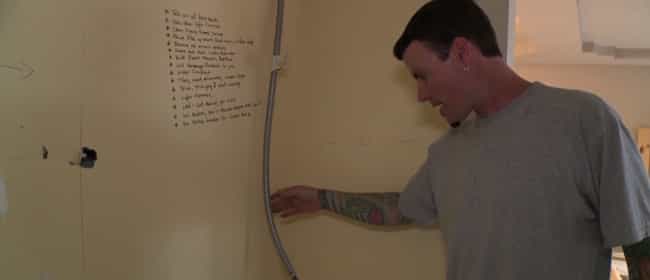 One of Ice's most enduring side hustles is his passion for real estate. Like many rappers, he began purchasing multiple houses early in his career. But Ice didn't just collect houses, he actively fixed them up. He realized that renovating and flipping his houses could make him some easy green, and he's been doing it ever since. He even launched his own real estate business and starred in The Vanilla Ice Project, a DIY Network reality series showcasing his carpentry skills as a professional home renovator.

Agree or disagree?
He Raced Motorcycles And Even Auditioned For The X Games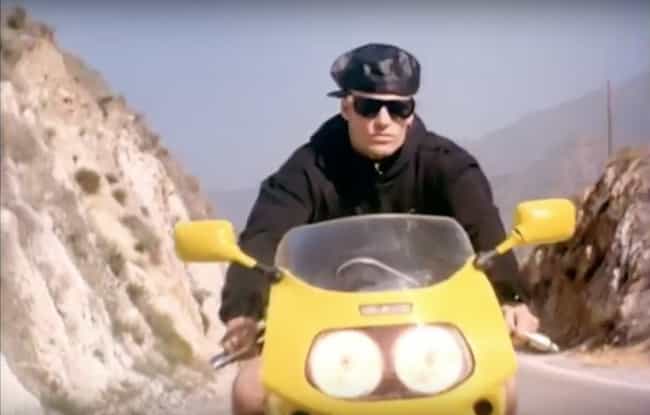 According to an interview with Sports Illustrated, Vanilla Ice has been riding motorcycles since he was just 8 years old. Not only does he race motocross, he's really good. As a teenager Ice won three consecutive Grand National Championships, but his sudden success as a rapper put his motocross career on hold. He came out of retirement to audition for the 2002 X Games but fell short of qualifying, blaming his age for his underwhelming performance. In his words, "You've got these 16-year-old kids pulling the hairiest moves you could imagine. I had no chance."

Agree or disagree?