Weirdest Bits Of Victorian Etiquette You Won't Believe People Actually Observed

Lisa A. Flowers
Updated October 16, 2020
115.8k views
11 items
Editor's Note: Voting and Reranking have been closed.
Bizarre Victorian manners are a fascinating study for most people. While many niceties of the era (holding the door open for others, offering one's seat to the elderly) are universally good ideas that endure to this day, there are other strange customs whose common observance has gone the way of the dodo.
These bits of weird Victorian etiquette range from the mostly harmless to the straight-up appalling: like swallowing tapeworm larvae to stay in shape and donning used - but "like-new" - cadaver teeth, for example. Read on to explore more strange customs from the Victorian era and find out just how far those zany Vics were willing to go in the name of decorum.
Photo: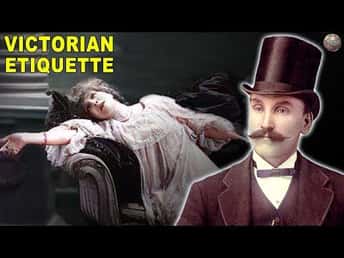 Eating Cornflakes So You Aren't Tempted To Play With Yourself

Photo: Kellogg Company / Wikimedia Commons / Public Domain

In the 19th century, cornflakes (not just any brand, but Kellogg's Corn Flakes, specifically) were a must-eat item when it came to curtailing libidinous energy. Indeed, it was John Harvey Kellogg himself who described his famously wholesome breakfast cereal as a "healthy, ready to eat anti-masturbatory morning meal," which meant that it was good form for any well-bred gentleman to be seen consuming it.

The theory was that lascivious foods bred lascivious habits. What, exactly, is a "lascivious food," you might ask? Basically, anything spicy or excessively rich or flavorful (see: delicious), which meant that things like curry, heavy French sauces, and presumably Bloody Marys (had they been invented at that point) were out. Kellogg's advice to young girls, namely that they douse their clitorises with carbolic acid to "burn off" desire, was equally problematic.