Culture
The Most Outrageous Outfits Ever Worn to the MTV VMAs

19.7k votes
1.7k voters
213.1k views
38 items
List Rules Vote for the most - OMG I can't believe they wore that - look
Just like MTV isn't really about music videos anymore, the VMAs aren't really about those moon man awards. They're about the fashion. Over the years, our fave celebs have really pulled out the stops. And let's just say that maybe some of them shouldn't have. Join us as we take a trip down memory nightmare lane and check out the crazy looks that make up our list of the most outrageous outfits ever worn to the MTV VMAs.
The VMAs are all about the performances... on the red carpet. For years our fave artists have made some crazy VMA fashion choices. Sure, we could blame it on '90s fashion norms (*NSYNC, we're looking at you), but then it continued through the 2000s (Christina Aguilera, Fergie) and to modern times with Lady Gaga's infamous meat dress.
We've documented some of the worst VMA fashion right here on our list, including Britney's rocker-chic look, and Lil' Kim's purple pasty. But let's be honest, these are ladies who could have been on this list multiple times. We also have to thank the VMAs for kicking off trends like "naked dresses" and "unicorn hair." You'll see who we're talking about there.
If you want to get inspired for your next big night out (or learn what mistakes to avoid), check out
the most shocking VMA outfits. V

ote for the most - OMG I can't believe they wore that - look!
Ranker may collect a commission from links on this page.
back to page 1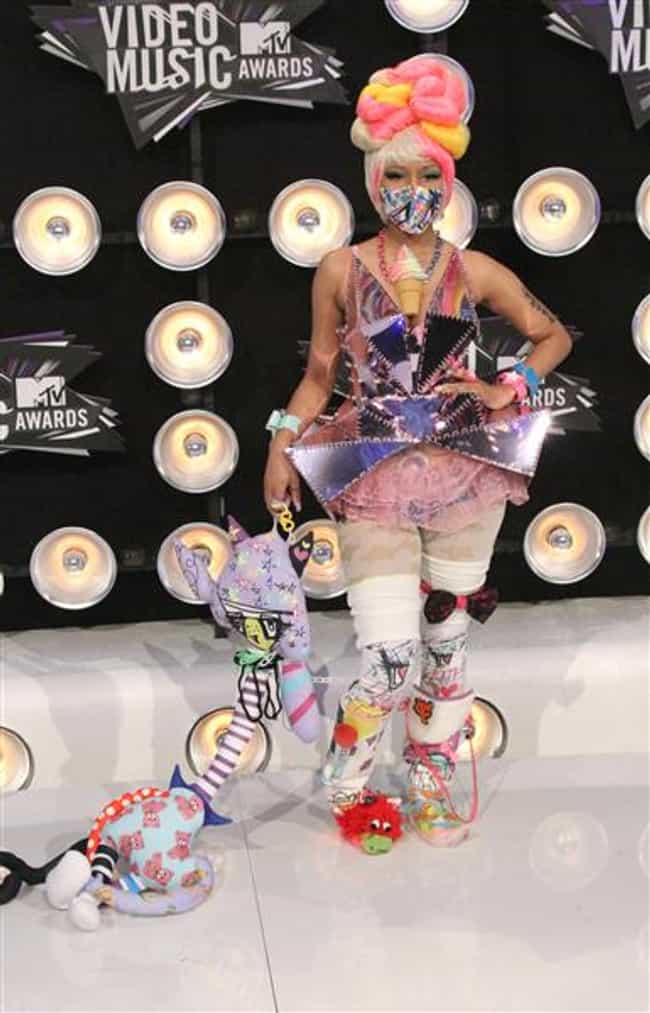 We're not sure what's going on with Nicki Minaj's 2011 "dress." Is she trying to tan or go to ballet class or... Wait, is that a bike?

Is this unbelievable?
see more on Nicki Minaj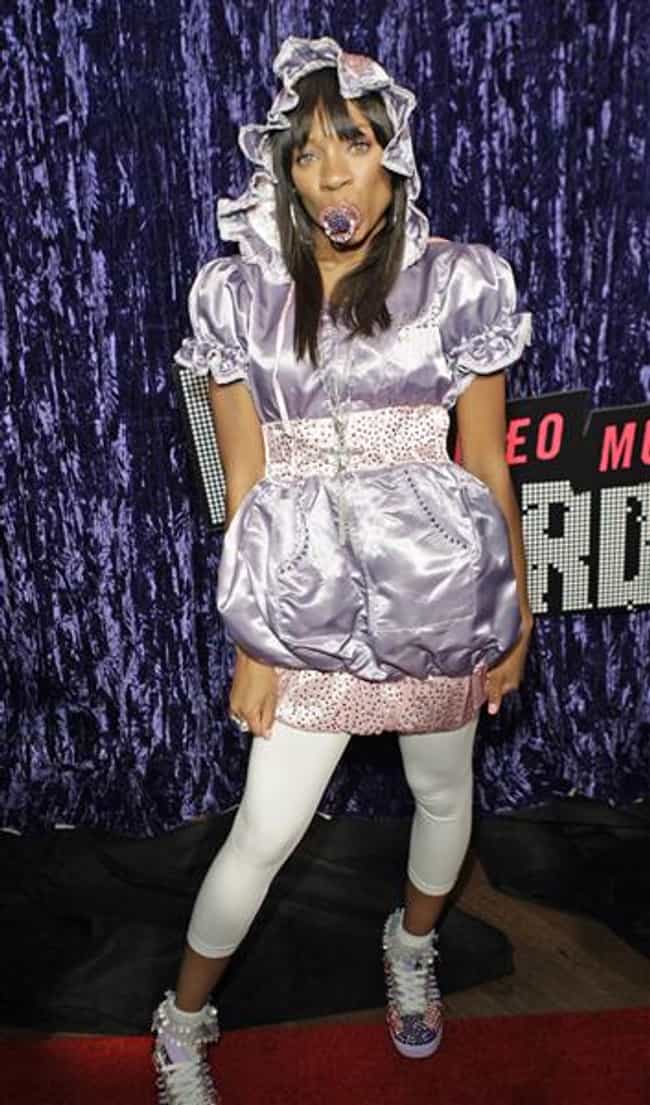 Honestly the "dress" Lil' Mama wore to the 2007 VMAs is just frightening.

Is this unbelievable?
see more on Lil Mama (G-Slide)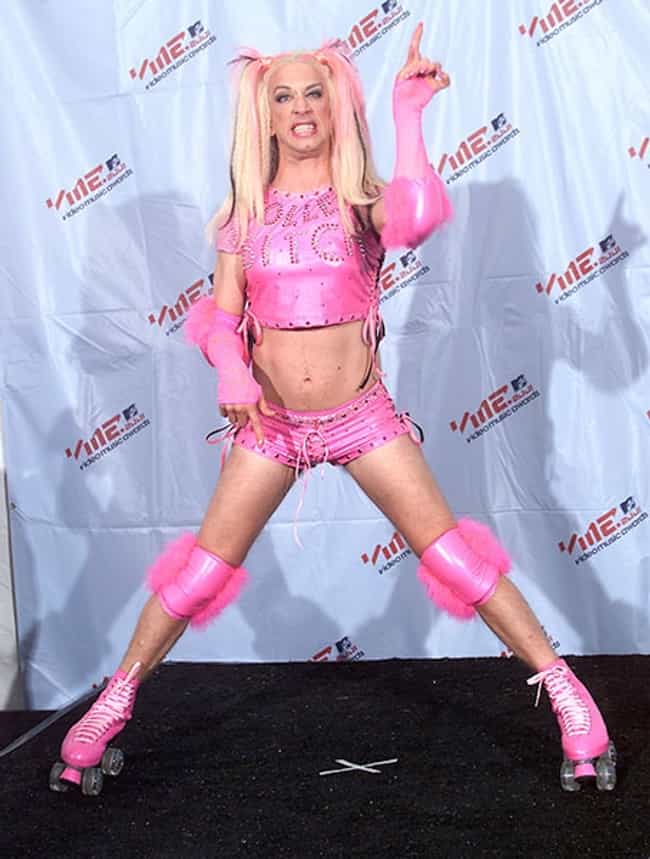 Andy Dick took on his alter ego "Daphne Aguilera" for the 2001 VMAs. We're still frightened, but also amused.

Is this unbelievable?
see more on Andy Dick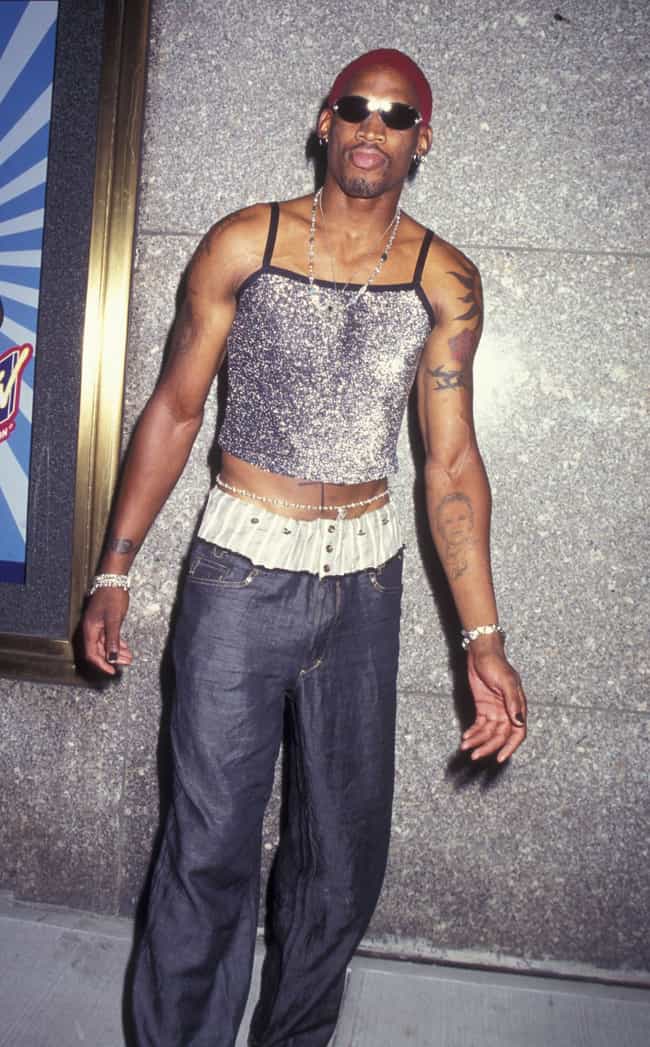 In his defense, this
was
1995. But also, just no. Terrible. No. No. No.

Is this unbelievable?
see more on Dennis Rodman