Weird History
Ancient and Medieval Saints Who Tested Themselves In Bizarre And Disgusting Ways
Updated October 13, 2018
19.1k views
12 items
The Roman Catholic and Eastern Orthodox Churches are chock-full of colorful saints. From the earliest days of Christianity to recently canonized saints, these holy people are the leading characters in fascinating stories. Though unquestionably devout in their spirituality, some of these men and women also took their devotion to extreme levels.
Ways saints tested themselves are as unbelievable as they are fascinating. Saints put themselves through a variety of trying circumstances. Some practiced mortification, purposely did bodily harm as a form of penance, or suffered gruesome deaths to become martyrs. Others forsook the world and pledged themselves to lives of solitude in remote and dangerous places.
Many of the saints on this list were ascetics, or men and women who practiced extreme self-denial. To them, abstaining from worldly pleasures and comforts was one of the noblest, purest acts of penance and devotion they could perform. Mortifying the flesh and denying pleasures was one way that their souls could transcend the lowly, temporal world.
Like any religion, Christianity has changed over time, and with it the public's expectations about how holy people should behave. As noble as these ancient and medieval saints' intentions may have been, the fact remains that, to modern eyes at least, many of these acts come across as crazy, gross, and more than a little bit entertaining.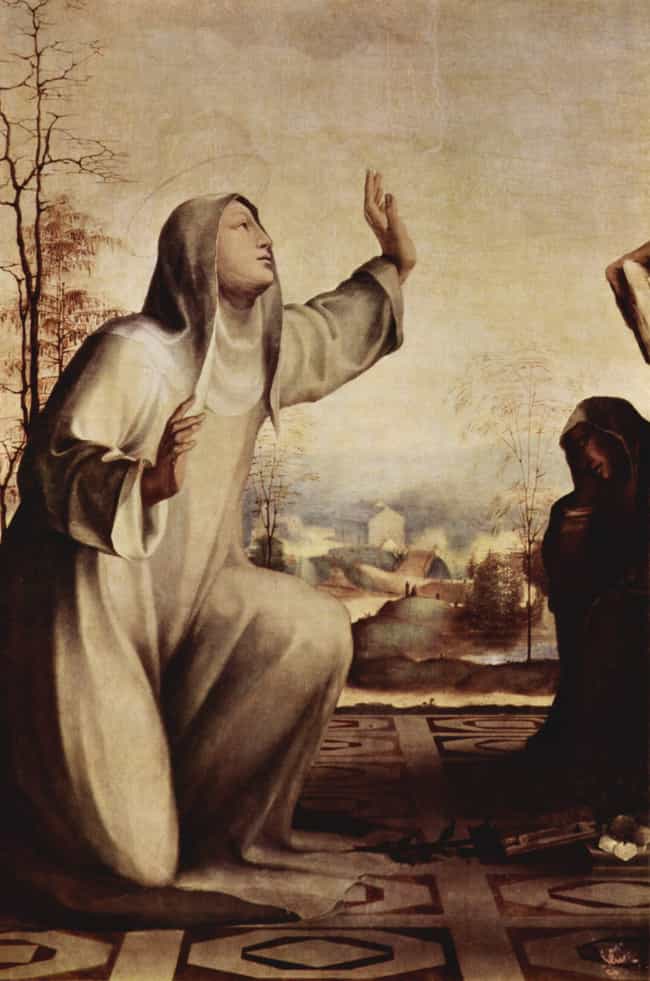 Catherine of Siena is, hands down, one of the most fascinating feminist figures in the medieval world - but she was also very extreme in her devotion. After having religious visions as a child, she determined that she would devote her life to Christianity. So when her family presented her with a potential suitor, she protested the match by fasting and cutting off her hair, ultimately maintaining her single status. There was room in Catherine's life for only one man: Jesus.
To show her devotion, she often went to extreme lengths. She was known to drink the pus of the wounded and sick patients she nursed, as acts of humility. St. Catherine was also famous for her fasting - she actually refused food so frequently that her body deteriorated to the point of death in 1380.
Angela of Foligno Ate Scabs From Lepers And Drank Their Bath Water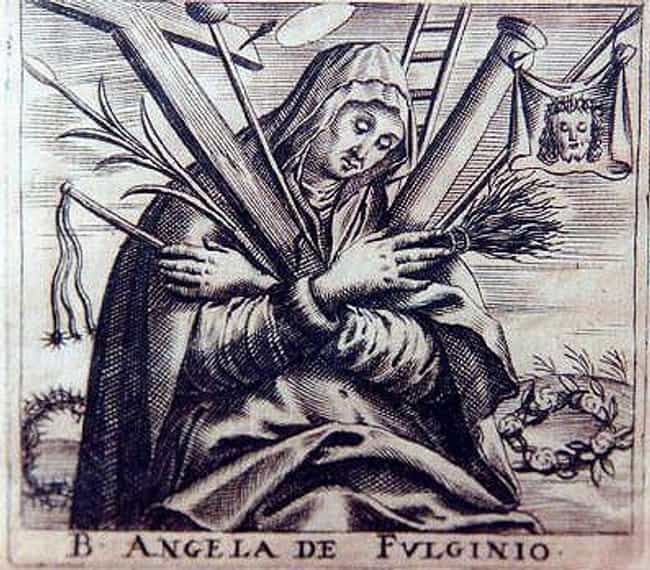 One of the newest saints - she was canonized in 2013 - Angela of Foligno was born into an elite family in Umbria around 1248. Angela spent the first 40 years of her life as a typical woman in Umbria might, and she even married. Her life took a tragic turn when she was 43 and watched her husband and children die. She then devoted herself to a life of spirituality and helping those in need.
Angela was a mystic who believed ordinary things could become transcendent. She sometimes drank the dirty water that she had used to wash lepers' sores, and she claimed it tasted "so extremely sweet that it was as if I had received communion." Once, she even ate a scab of a leper, and fancied that consuming it was like receiving a sacrament.
St. Simeon The Stylite Lived Atop A Pillar For 47 Years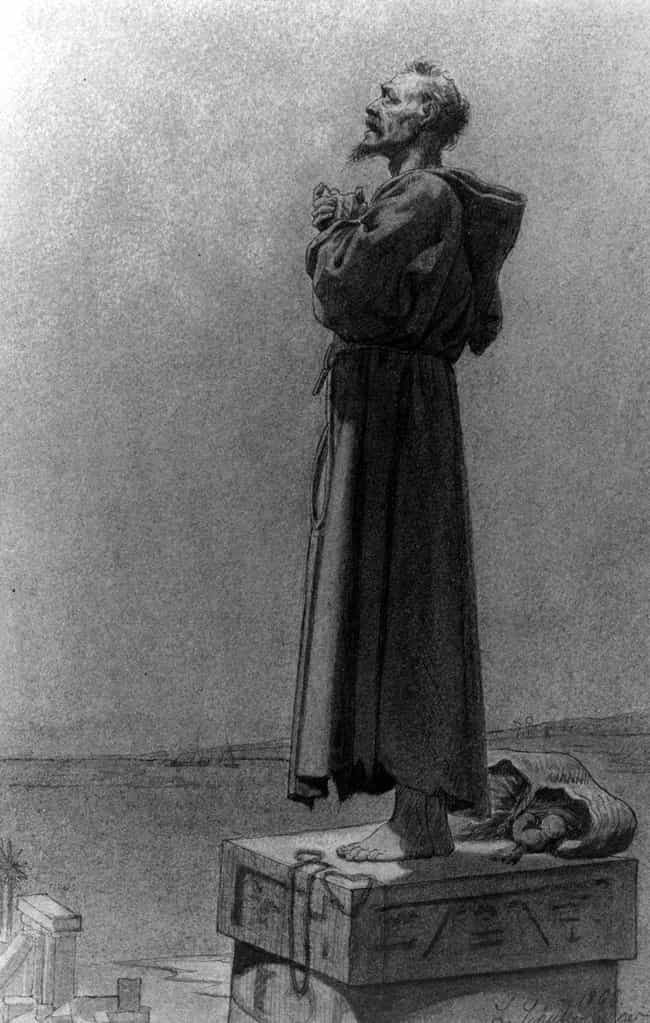 Like many early Christians, St. Simeon wanted to retreat from the world. In the early 400s, he found refuge literally at the top of a pillar in modern-day Syria - and he lived there for decades. While praying and living a life of solitary introspection, Simeon became a kind of tourist attraction, as people traveled from far and wide to seek his advice. After around 47 years of living atop the pillar, Simeon died in 459.
St. Dominic Loricatus Whipped Himself 300,000 Times In Six Days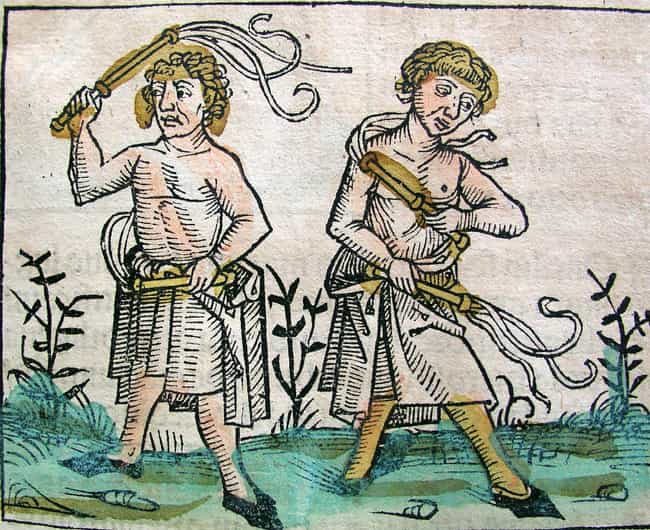 St. Dominic Loricatus - so named because he wore metal plates, or lorica, instead of a hair shirt - was a zealous practitioner of self-harm. Like other flagellants, Dominic would whip himself to mortify his body and remind him of the pain Jesus had suffered. But Dominic took an extreme act of devotion to even more extreme heights. Over the course of only six days in the 11th century, this Umbrian monk whipped himself an astonishing 300,000 times.