Graveyard Shift
Weirdest & Creepiest Things Sold on eBay

Updated November 13, 2018
370k views
15 items
As the online marketplace dubbed "The World's Garage Sale," it's no surprise that there are sales of some pretty weird things on eBay. From serial killer memorabilia, to supposedly haunted dolls, to bizarre handmade items and mummified body parts, the list of creepy things on eBay goes on and on. If your home is sorely lacking in spooky, horror movie-inspired items, then this list of some of the weirdest and creepiest things sold on eBay can serve as a buyer's guide for future freaky sales. Have a look, if you dare...
Jacket Purportedly Owned by Jeffrey Dahmer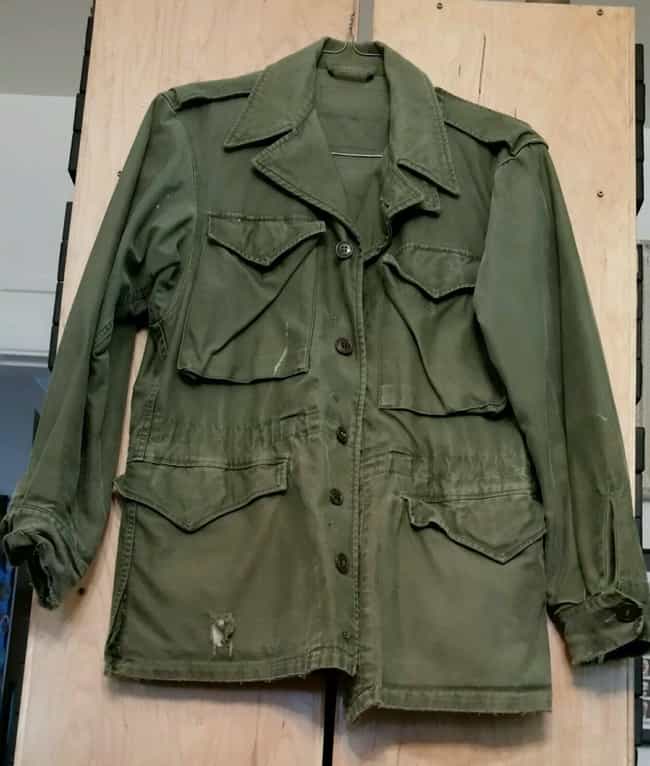 Sold by plagle41 on May 02, 2016
Winning bid: $150.00
Description: "I was in the same class as Dahmer at Revere High in Bath, Ohio...In our senior year I was in a comedy act in our Variety Show at Revere and needed an army jacket for the sketch. Dahmer loaned me this one from his car. When I tried to return it after the show he said to just keep it. He didn't want it back. Some of us remember him wearing this occasionally.
'This coat has been in my parent's home in Richfield, Ohio, (next to Bath, Ohio) until last year when I sold the house. Now I'm selling it because NO one in the family wants it around."
Casey Anthony Halloween Mask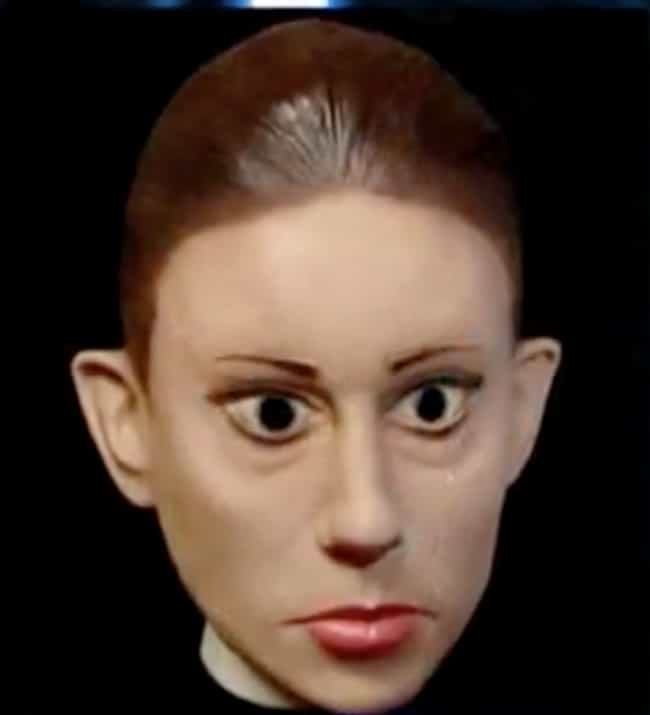 Sold by theprophunters on July 27, 2011
Winning bid: $999,900.00
Description: "Forget Freddy, Jason, Meyers, here's your chance to scare the *#&% out of everyone and win every costume contest with this amazing Tot Mom latex rubber mask, possibly the most frightening mask on the planet. And I can almost guarantee it's the 'only' Casey mask on the planet."
The Inverted Crucifix from the Home of Hell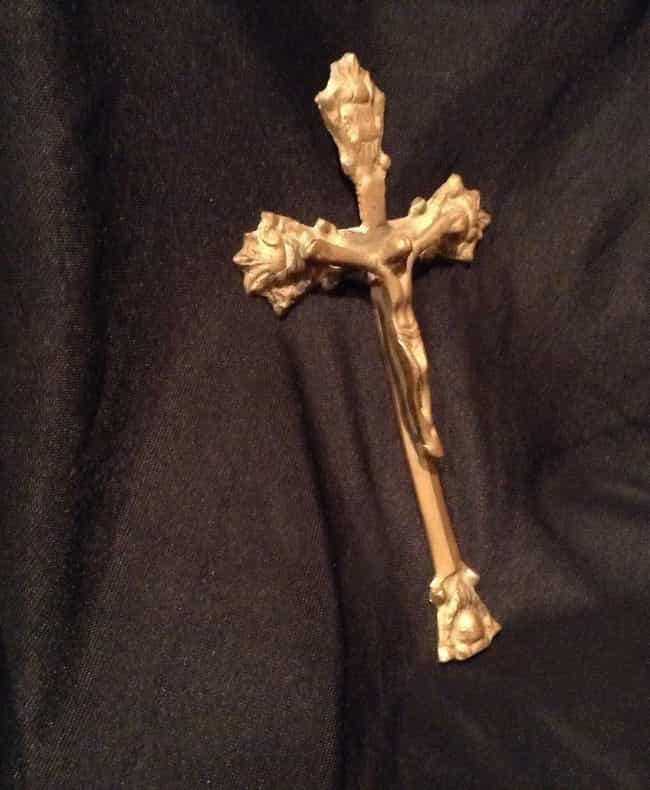 Sold by devinespells4u on Oct 15, 2014
Winning bid: $50.00
Description: "This very cross placed in the home by a servant was found hanging against the wall but this time in an inverted position horror and chill filled this home of hell!
'Over 100 years later it was found to be in the attic as the beautiful colonial home went under renovation there under dust & cob webs against an old warped wooden beam as said to be found again in an inverted position!"
Child's Memory Box, with Books, Toys, and Hair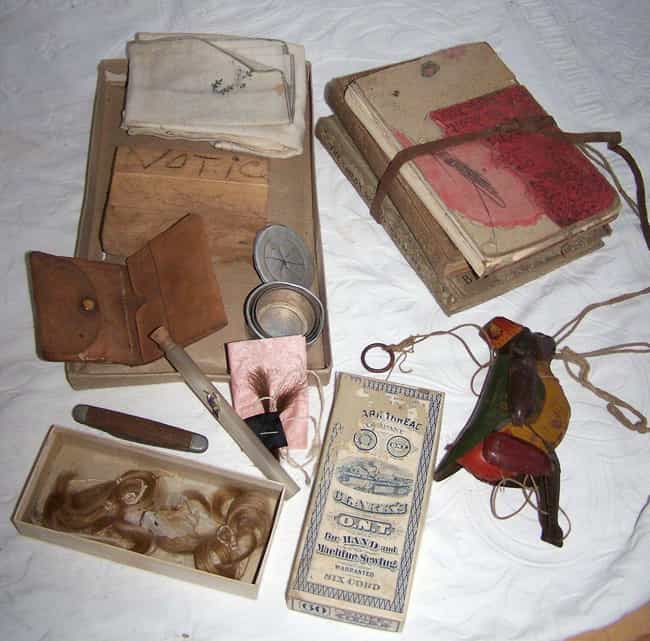 Sold by ptl_tn on October 14, 2013
Winning bid: item did not sell, listed at $24.95
Description: "

The childs name was Edgar, he passed away in 1920... it seems he was in the 3rd grade. I wanted to keep these things, but have had to keep them in my car because they make my dogs uneasy..."