Button Mash
17 Absurd Japanese Dating Sims That Actually Exist

Updated October 13, 2018
884 votes
241 voters
16.4k views
17 items
List Rules Vote up the wildest Japanese dating sims that make you question the nature of love.
What are Japanese dating sims? Well, they're kind of exactly what they sound like, except they're totally weird in a million different, unimaginable ways. Dating sims are games where you play as a man, woman, or genderless person who is trying to win the love of something (human or otherwise) via text based commands. Like bizarre Japanese animal themed cafes or insane Japanese kid shows, the island nation took a simple idea and just sort of ran buckwild with it.
These games have a lot in common with the early Final Fantasy games minus all of the magic, bloodshed, and floating pirate ships. Because there are myriad tastes in the world, there are a lot of different weird dating sims, and this list is going to try and parse what goes into some of the strangest dating sims that have ever been created.
Imagine a thing. No, for real, like just any ol' thing. Got it? Well, there's a weird Japanese dating sim about whatever it is that's on your mind. Do you want to date a bug? You can do that. Do you want to date a ukulele playing dinosaur? You can definitely do that. The far out Japanese dating sims that you're about to discover range from the mostly wholesome to the straight-up creepy. Can you really say you're surprised that a dating simulation would have unsettling undertones? If you've played any of these dating sims don't be embarrassed, the games look fun – albeit incredibly tedious – and how many people can say that they've taken a bug-creature dressed like a Japanese school girl out on a date?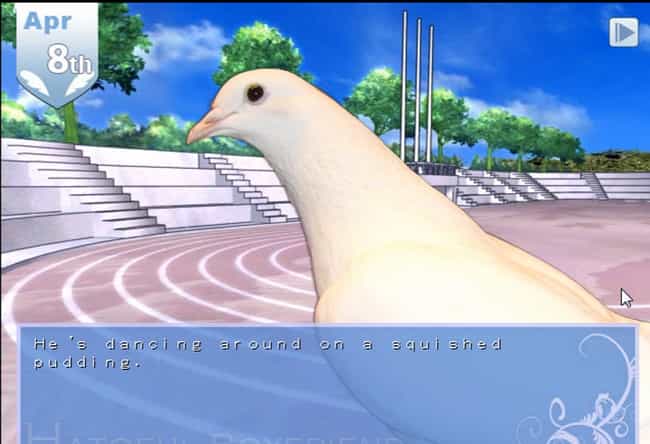 You know how everytime you're out and about and you see a bunch of pigeons eating an old piece of bread and you're like, "YES, PLEASE!" Well there's a dating sim where you can work out those very specific tendencies.
In this game you're the only human attending a school for pigeons (duh) and you're trying to fit in as best your can while leveling up your character in order to be able to better date specific pigeons. It's not clear if there's a "best pigeon" to date, but just getting a date with any one of those sky-rats seems like a win.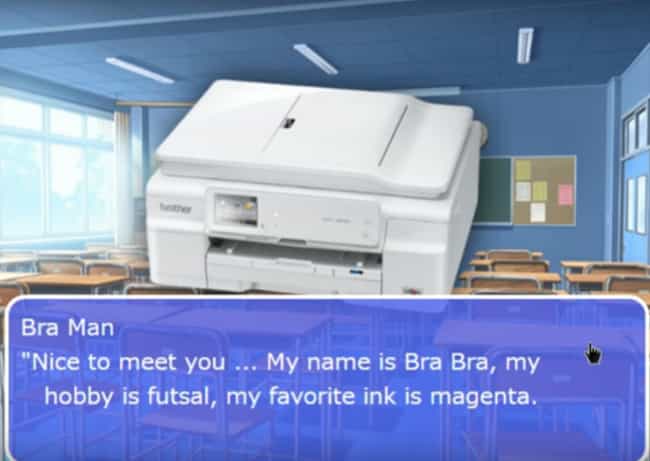 Who hasn't wanted to date an affordable, reliable printer? They'll never leave you for a better job in a better city with more printers that are a safer bet to start a family with - sorry this got way too personal.
Anyway, in Brother Falls In Love! your only goal is to date the new guy in school, a printer whose favorite color ink is magenta. Also, this printer really loves to play soccer, so get ready to try to wrap your head around watching a printer jumping into the sun during an afternoon at the park.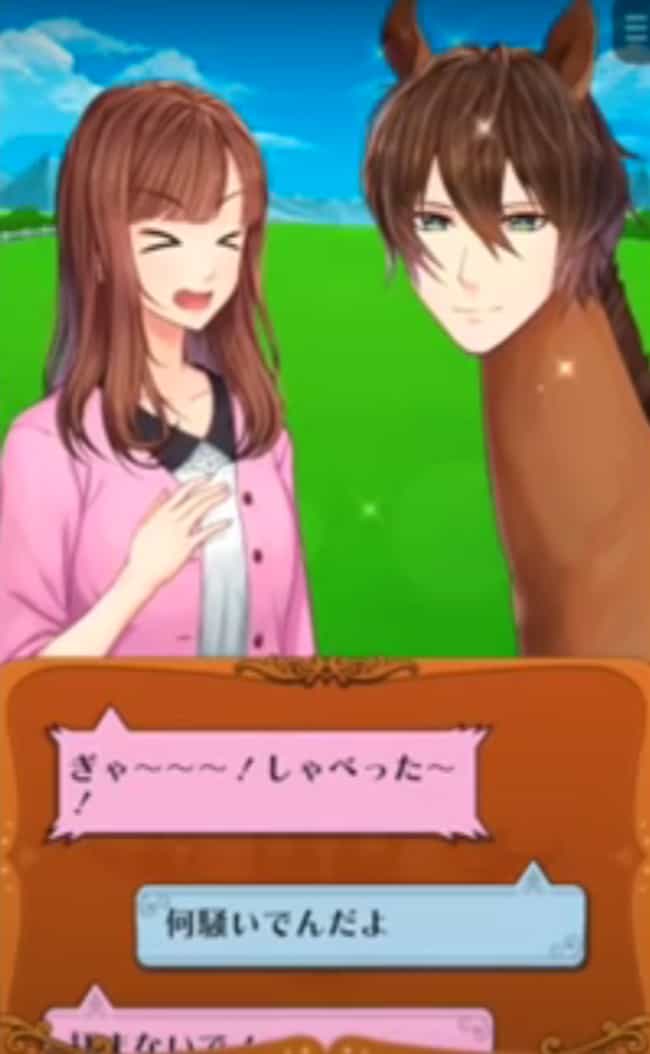 What are the two things all women love (if you're a sexist monster)? Horses and princes. So obviously the big money on bringing women into the mobile gaming market is to put those two things together into one very strange dating sim.
In Uma No Prince-Sama, you play a woman who has to woo a horse with a man's head by feeding him carrots and making him run on a treadmill. There's no winning this game because if you're dating a horse-prince you've already won.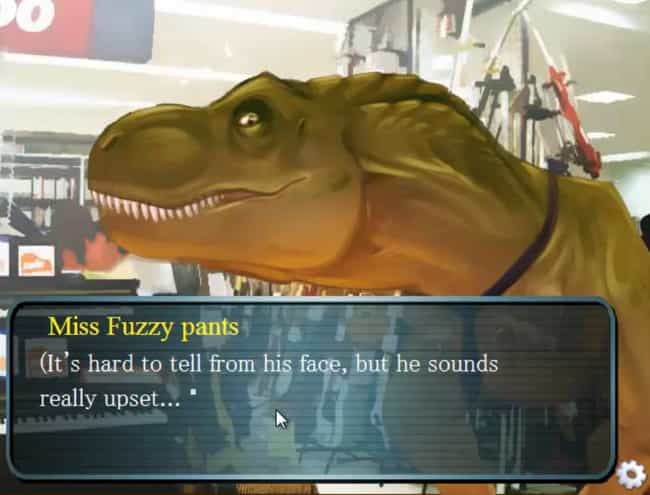 First of all, Jurassic Heart is a great name. It's the kind of pun that makes you want to blow a kiss to the wind. But enough about the Jurassic Park puns, how's the gameplay? Well it's a pretty straightforward dating sim, except you're trying to win over a T-Rex that plays a ukulele.
If you play your cards right, you can learn that your bashful lizard suitor became afraid of showing off his skills on the ukulele because he was made fun of during a recital when he dropped his twee instrument in front of everyone. What a romantic story.