Musician Trivia
The Weirdest Musical Feuds Ever

1.9k votes
610 voters
42k views
12 items
List Rules Vote up the strangest feuds.
Where there is art, there are artists fighting. Musical feuds are nothing new. Artists clash over stylistic differences, or simply because they don't like each other. Ego plays a big part in many infamous musical feuds, and sometimes there are valid reasons for two musicians to publicly hate on each other.
Sometimes, though, straight-up weird feuds happen. A lot of them are awkward and random, while others have endured multiple years with no end in sight.
Here are some of the weirdest musical feuds to ever make the headlines.
Justin Bieber And The Black Keys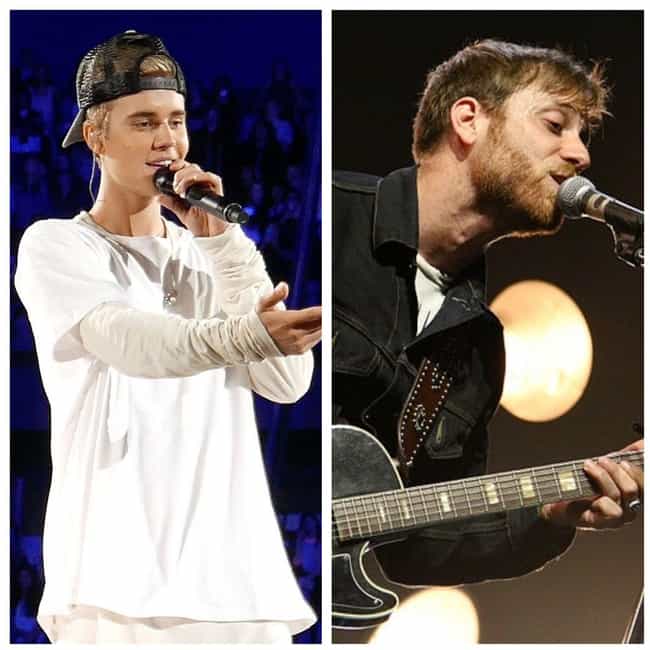 The feud between Justin Bieber and The Black Keys, specifically drummer Patrick Carney, got ugly quickly. It began on social media after Carney criticized Bieber for winning a Grammy Award. Bieber clapped back, tweeting Carney needed "[to be] slapped around." The pop star's fans soon began bullying the drummer on Twitter, with one even wishing he'd die.
"He should be grateful that he has a f*cking career in music," Carney said following the beef. "And he shouldn't be f*cking telling his followers to slap me, and then also be doing anti-bullying bullsh*t. It's so irresponsible."
Was this a weird feud?
Nirvana And Guns N' Roses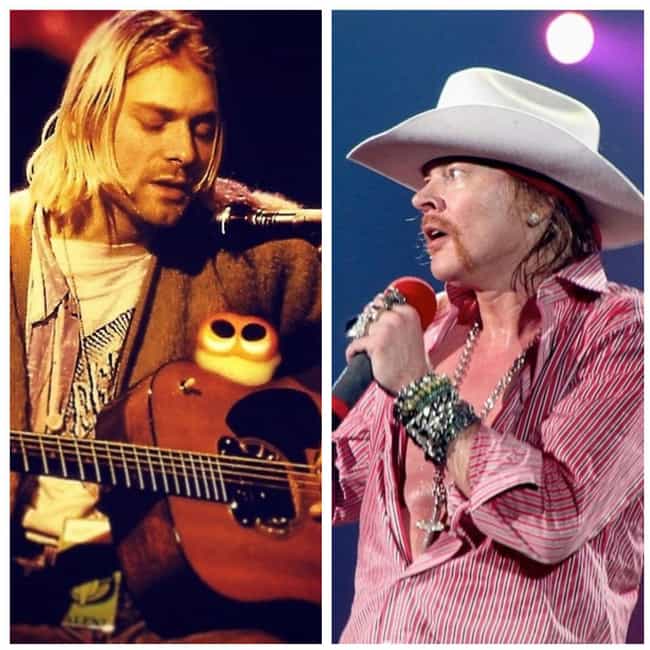 The feud between Nirvana and Guns N' Roses is one of the most well-documented in rock history. It didn't start bad: GnR frontman Axl Rose, an admitted Nirvana fan, invited Kurt Cobain and company out on tour in 1992. Cobain refused because he deemed Rose a sellout.
The comments angered Rose, who called Cobain and wife Courtney Love "f*ckin' junkies" and claimed their child had birth defects because of their drug use. The whole thing came to blows at the 1992 MTV Video Music Awards, when Love sarcastically asked Rose to become their daughter's godfather.
"You shut your b*tch up, or I'm taking you down to the pavement!" Rose told Cobain in response. Nirvana bassist Krist Novoselic also sparred backstage with GnR bassist Duff McKagan at the awards show. The feud cooled when Cobain died, and band members have since patched things up - with Nirvana drummer Dave Grohl collaborating onstage with Axl Rose and Slash several times.

Was this a weird feud?
Jack White And The Black Keys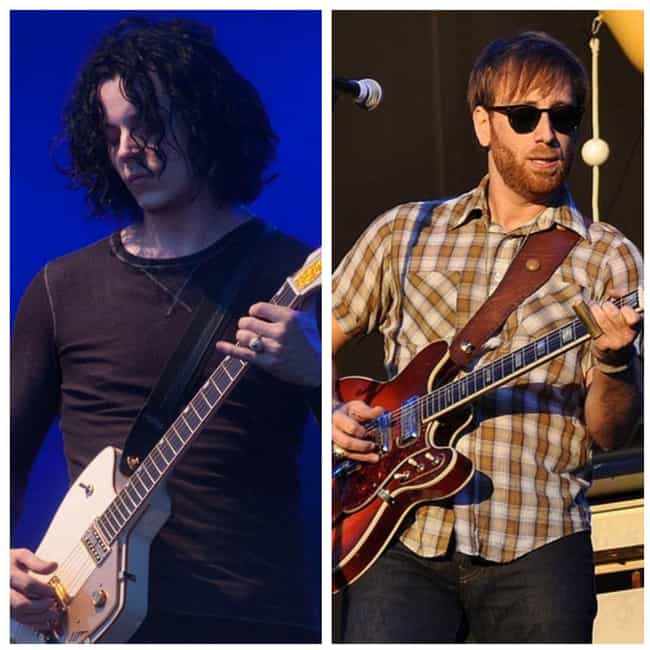 White Stripes guitarist Jack White had a problem with the stylistically and instrumentally similar-sounding Black Keys for years, dating back to when he banned Keys singer Dan Auerbach from visiting his Nashville studio. The beef intensified when divorce proceedings revealed emails White sent to his now-ex wife, who was attempting to put their kids in the same school as Auerbach's kids.
"That's a possible twelve f*cking years I'm going to have to be sitting in kids chairs next to that asshole with other people trying to lump us in together," one email read.
After a reported confrontation with drummer Patrick Carney at a bar in New York, White squashed the beef with the band by calling Carney and setting the record straight.
"Talked to Jack for an hour; he's cool. All good," Carney tweeted.
"From one musician to another, you have my respect Patrick Carney," White tweeted soon after.

Was this a weird feud?
Kanye West And Taylor Swift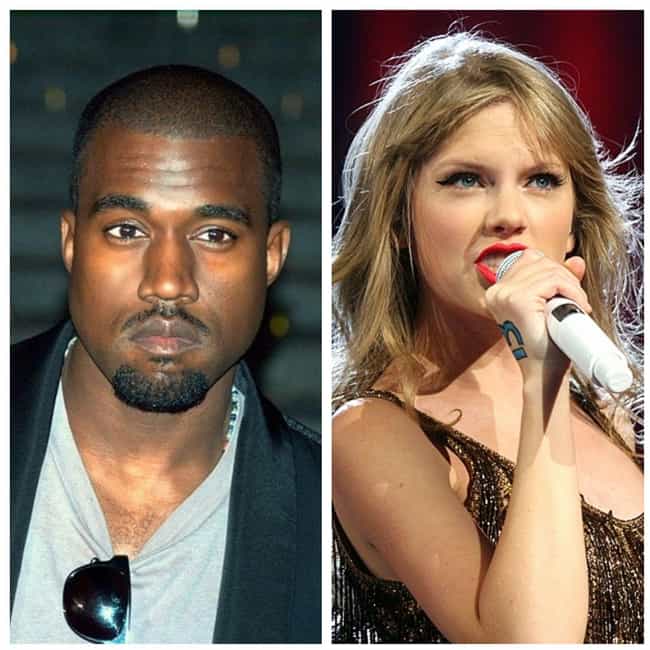 The feud between Kanye West and Taylor Swift is the most infamous in pop music history. The problems started when West grabbed the mic away from Swift at the 2009 MTV Video Music Awards to denounce Swift winning the award over Beyoncé. West later apologized, and the pair seemed fine for a while. They even photographed together at the 2015 Grammy Awards. Swift also presented West with the MTV Video Vanguard Award.
Things changed when West unveiled his song "Famous," which included lines about how he made Swift famous. Everything fell apart when Swift criticized the song. West's wife Kim Kardashian later posted a secretly recorded video clip purported to show Swift knew about the song in advance and approved of it. There was some heated back-and-forth on social media, and things worsened from there.

Was this a weird feud?