Graveyard Shift The 12 Gnarliest, Weirdest Sex Scenes From American Horror Story

559 votes
226 voters
35.4k views
12 items
Follow
Embed
List Rules Vote up the most bizarre hookups from the series.
Anyone who has had the chance to watch and follow American Horror Story throughout its run knows that there are plenty of crazy American Horror Story sex scenes to go around. Despite being a typical anthology horror series on the surface, American Horror Story has pushed past any and all pre-conceived boundaries that viewers might have had about sex and violence prior to its premiere.
Whether that's involved strange variations on oral sex or vampire genre cliches, the sheer amount of gnarly sex scenes in AHS is truly stunning to behold. It's not much of a surprise, then, why the show has proven to be too much for some viewers in the end, some of whom may even be hardcore horror fans in their own right.
So here are the weirdest sex scenes from American Horror Story history, just in case you want a refresher on the show's craziest moments!
The Countess And Her Victims In AHS: Hotel
Similar to Adam Levine's appearance in Asylum, fans went into American Horror Story: Hotel highly curious about Lady Gaga's role in the mysterious season. And they didn't have to wait long before they got to see Gaga make her mark on the show's history once and for all.
In fact, fans learned quite a bit about Elizabeth/The Countess before her first scene in the series was even over. Accompanied by her lover, Donovan (Matt Bomer), the scene saw the duo pick up another hot couple at a horror movie festival, take them back to the hotel, and engage in a four-way sex scene.
However, the scene took an unexpected (but perfectly in line with the show's tone) turn when Elizabeth and Donovan finished the sex scene by viciously feeding on the blood of the other couple. The scene was about as gory and savage as anything AHS had done before or has done since, and remains one of the gnarliest moments that Ryan Murphy and co. have ever given viewers.
Queenie And The Minotaur In AHS: Coven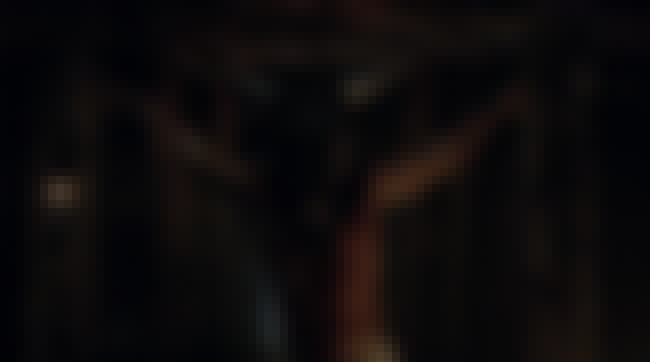 Leave it to American Horror Story to feature a sex scene between a teen witch and a former man-turned-vicious Minotaur. Not to sound like a broken record or anything, but there was no way to see this one coming.
Indeed, the scene in question took place during the show's Coven season, when the rebellious and wise Queenie winds up in the same room as the dreaded Minotaur. But instead of begging for her life, Queenie offers herself up to the Minotaur sexually, saying that they're both just wild beasts looking for love.
The Minotaur accepts Queenie's proposal and proceeds to have sex with her and, by the time he finishes, leaves her just on the brink of death. Not exactly the story arc people might have been expecting for Queenie or the Minotaur, and certainly not something fans have been able to forget since seeing it for the first time.
Moira And Joe In AHS: Murder House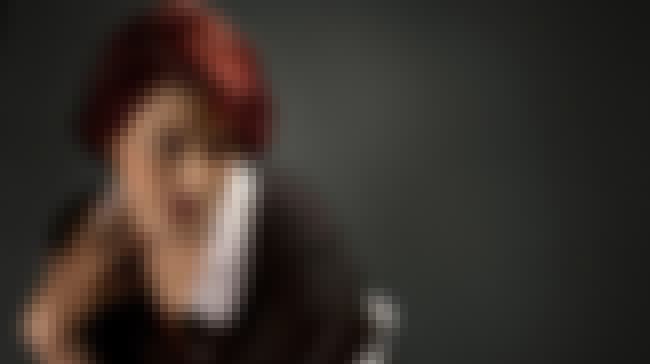 Oh, few characters in American Horror Story history have quite made as much of an impression with their sexual promiscuity the way that Moira did in the show's first season. In all actuality a ghost of the house, Moira was a "sexy" maid working for the Harmons, who spent a majority of the first season trying to tempt Ben into cheating on his wife with her.
In addition to her attempts at seducing Ben, though, Moira managed to give one very bloody end to the unlucky Joe Escandarian, who entices him into having sex with her by appearing on an actual sex swing.
At first, she's only interested in finding a way for Joe - a real estate agent considering buying the house - to dig up her body that's been buried in the backyard. However, Moira quickly changes her opinion of Joe when she realizes he actually intends on paving over all the land and turning it into a parking lot.
So Moira responds by biting his penis off, leading to his death. Not quite what Joe was probably expecting from the encounter.
Bette, Dot, And Chester In AHS: Freak Show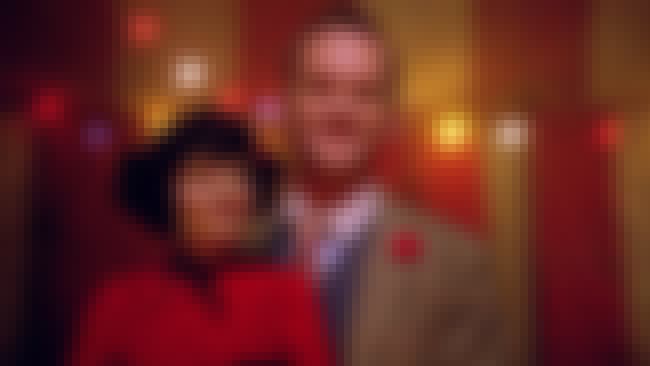 It's hard to think of an American Horror Story visual that managed to be quite as impressive and constantly unnerving as Sarah Paulson's conjoined twins, Bette and Dot, in Freak Show.
Sexually promiscuous and ambitious in their own unique ways, Bette and Dot weren't ever very shy about saying what they wanted... or, in this particular case, who. An answer that, much to the chagrin of fans everywhere, turned out to be Neil Patrick Harris's creepy ventriloquist, Chester.
After openly stating that they both wanted to have sex with him, Chester accepted Bette and Dot's offer with just one condition: that his ventiloquism doll would be able to watch. The visual itself of Chester having sex with Bette and Dot was unnerving enough for fans of the show, but the additional aspect of Chester's doll watching from the fringes just made it all a bit too much to bear.