Internet
The Weirdest Crowdfunding Campaigns That Actually Made Their Goal

105 votes
26 voters
1.8k views
12 items
List Rules Vote up the weirdest things that somehow got crowdfunded.
It's possible to raise money for just about anything with websites like Kickstarter and GoFundMe. Even extremely weird things have been crowdfunded successfully.
There is a sandwich press that toasts the image of Jesus Christ onto bread, a soap that smells like bacon, and a dude named Jeff who needed a new tooth. All of those odd campaigns gained monetary support and momentum by crowdfunding, sometimes surpassing their target number by thousands of dollars.
Which funny Kickstarter campaigns inspire you to put your own inventions or ideas on the market?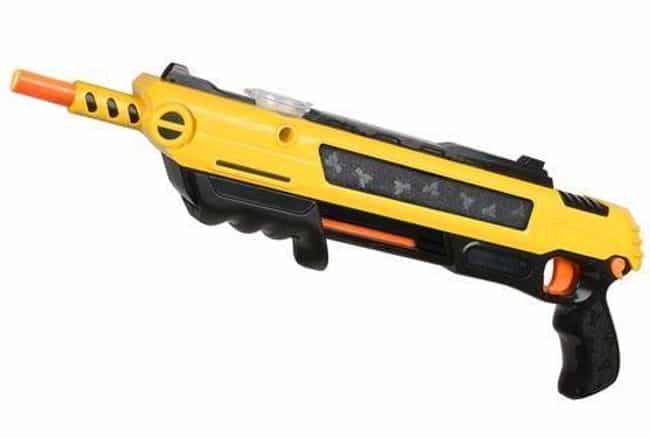 Another enormously successful campaign, Bug-A-Salt was launched on Indiegogo and created by Lorenzo Maggiore. The product pits table salt against pests; the shotgun kills flies and other annoying bugs by using regular NaCl as ammunition. The gun has an accuracy range of about three feet and claims that the bugs will remain intact, which is ideal for a no fuss clean up.
Maggiore raised a whopping $577,636 even though he originally only sought $15,000. The Bug-A-Salt website carries several different versions of the gun. One best-selling example is the Yellow BUG-A-SALT 2.0 with increased power and durability. It sells for $39.95.

Is this weird?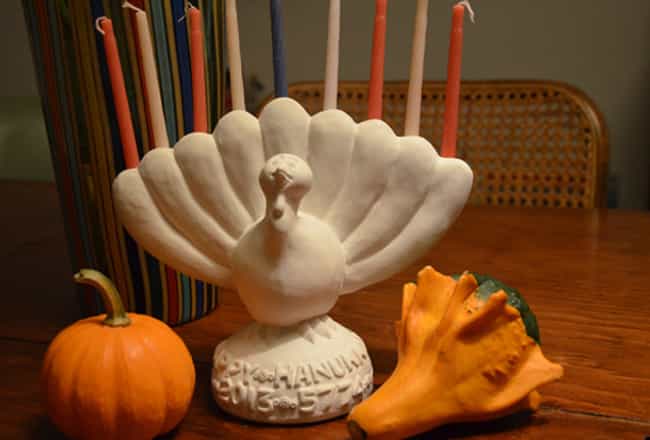 Every once in a while, kismet strikes and two different holidays fall on the same date. Anthony Weintraub realized this and used Kickstarter to raise funds to produce the Menurkey (a menorah shaped like a turkey) that's inspired by the time when Thanksgiving and Hanukkah overlapped on November 28, 2013, creating Thanksgivukkah.
Weintraub needed $25,000 to start his project. The Menurkey must have really spoken to people, though, because the campaign brought in $48,345 and 820 supporters. Even though that special date in 2013 has passed, you can still purchase a Menurkey. It comes in either plaster for $50 or ceramic for $150.

Is this weird?
The Ostrich Pillow is definitely one of the most successful Kickstarter campaigns ever. Creators of the campaign hoped to raise $70,000 but actually exceeded their goal by bringing in a whopping $194,094.
The Ostrich Pillow may make a napper look like an alien, but it also gives users private space. The pillow can be used at the office, the airport or, anywhere else and its synthetic stuffing completely covers a person's head and hands. The pillow sells for $99.

Is this weird?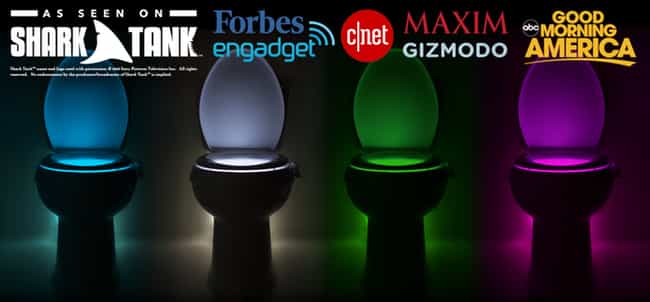 You know a product is an enormous success when it gets a deal from Kevin O'Leary on Shark Tank. IllumiBowl is exactly what it sounds like, a groovy nightlight for the toilet. The motion-activated toilet bowl light can be set to just one color or rotate through six different colors. Project's creator Matt sought $20,000 on Kickstarter to help finance the project but he easily surpassed his goal by brining in $95,399. The product can be purchased on Amazon for under $10.

Is this weird?