Weird
The Weirdest Monuments In The United States That You Can Visit

2.2k votes
407 voters
21.6k views
18 items
List Rules Vote up the most bizarre attractions.
America can be a very strange place. There seems to be no end to what we'll memorialize, whether it's our beautiful national monuments or some of the strangest statues in the country. We give our cities and towns some wild names, and we sometimes place importance or attempt to immortalize something that really only holds significance to a small group of people.
As it turns out, there are quite a few bizarre monuments in the US, representing all kinds of animals, plants, theories, or anything else that strikes a local fancy. Some of the weirdest American monuments even show our penchant for satire and humor. Whatever the reason for their construction, these odd monuments can really liven up a cross-country road trip.
back to page 1
Hollow Earth Monument, Hamilton, OH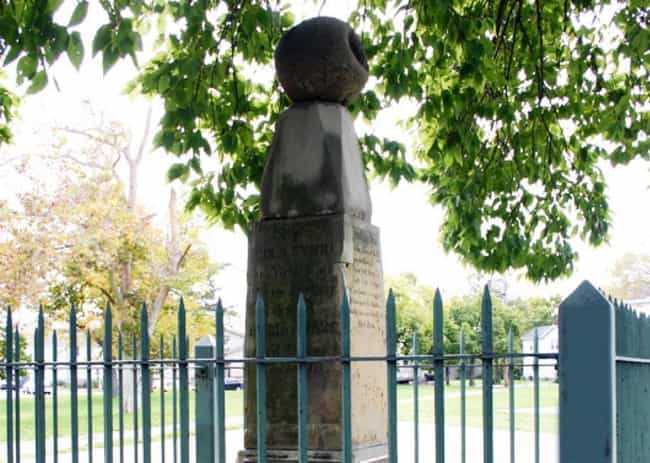 John Symmes, Jr., a 19th-century lecturer, had a theory: he believed the Earth was hollow. In Hamilton, OH, you can see a statue dedicated to this notion, with a hollow Earth sitting at the top.
Symmes retired to Hamilton, and his theory outlived him, at least for a time.

Is this weird?
Captain James T. Kirk's Future Birthplace, Riverside, IA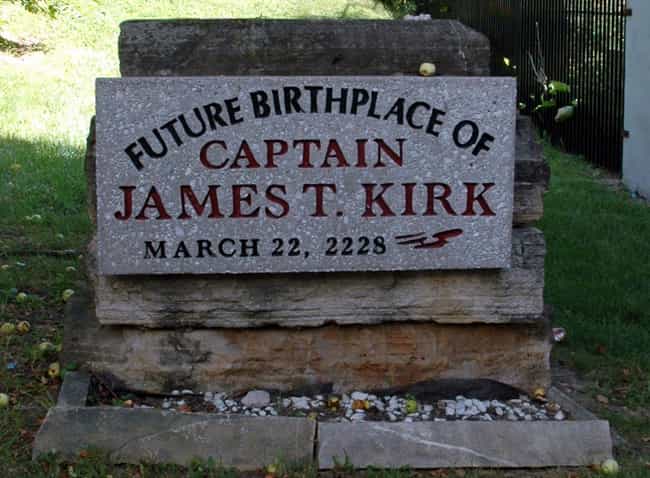 Gene Roddenberry's 1968 book Making of Star Trek declared that James T. Kirk would be born in a small Iowa town on March 22, 2228. The town wasn't named in the book, but city councilman Steve Miller decided it should (and could) be Riverside.
After erecting a monument claiming Riverside as the future birthplace of the famous character in the mid-'80s, the town changed its slogan from "Where the best begins" to "Where the Trek begins."

Is this weird?
Airport Runway Graves, Savannah, GA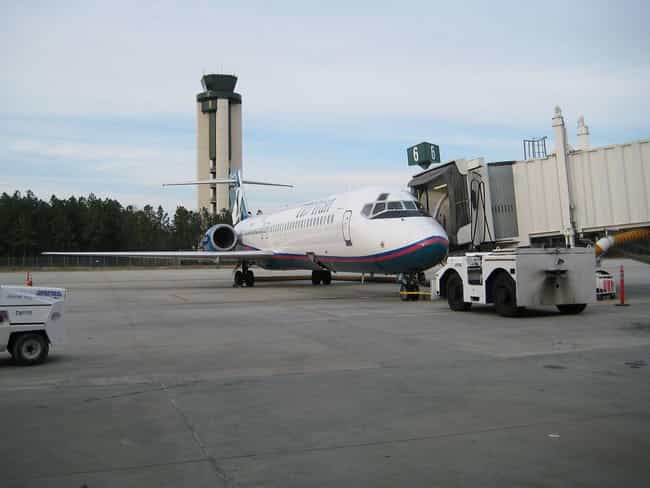 Richard and Catherine Dotson rest semi-peacefully on the runway of the Savannah Airport in Georgia. The land for the airport originally belonged to the Dotsons, and the family insisted that the pair would be happier remaining on the land they loved. The city honored them with headstones in the level pavement.

Is this weird?
Dog Bark Park Inn, Cottonwood, ID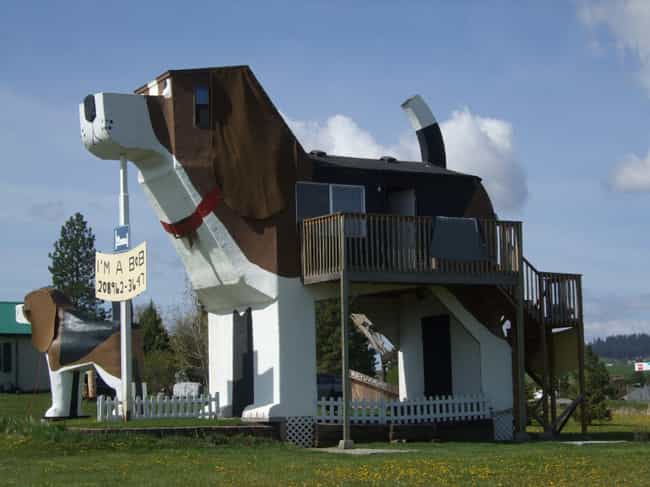 Complete with a giant fire hydrant for extra emphasis, the Dog Bark Park Inn is actually a working B&B. For those wondering, you can vacation inside the giant beagle.
The hotel was built by spouses and chainsaw artists Frances and Dennis, and it can sleep up to four people.

Is this weird?