Cities

Small Towns With The Weirdest Claims To Fame

95 votes
16 voters
20 items
Follow
List Rules Vote up the strangest claims to fame.
Big cities may have glitz and glamour, but small town America has cornered the market on being incredibly strange. Small towns with bizarre names and claims to fame stretch across the country, showing off their collections of giant objects and hosting competitions for things you'd never believe people actually want to win. The odd things for which small towns in America are famous are as unique as the towns themselves. While some communities decorate their buildings with painted quilts, others model their entire architecture after that of another country. It's a weird world out there — and these towns only scratch the surface.
Many of these weird claims to fame began as a way to increase tourism, but over time they became a defining feature of the towns and their residents. Vote up the quirkiest small town claims to fame, then pull out your atlas or your favorite map app and start planning your next road trip.
Austin, MN: The Hometown Of SPAM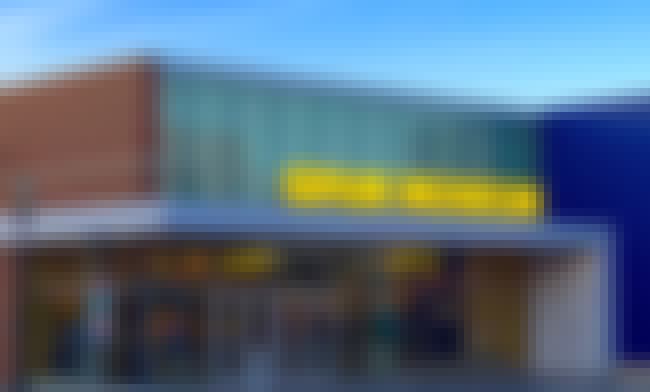 Are you or someone you know obsessed with SPAM, that inexpensive tinned meat product that's been feeding people since 1937? If so, you need to go to Austin, MN. Here you'll find a museum, paid for by Hormel, dedicated to all things SPAM.
You'll learn how SPAM was created, how it's manufactured, and you can even find a history of the cans that have housed SPAM over the decades. If you'd like to spice up your recipes, you can also attend an on-site cooking demonstration at "Chez SPAM."

Is this weird?
Peachtree City, GA: Home Of A Golf Cart Parade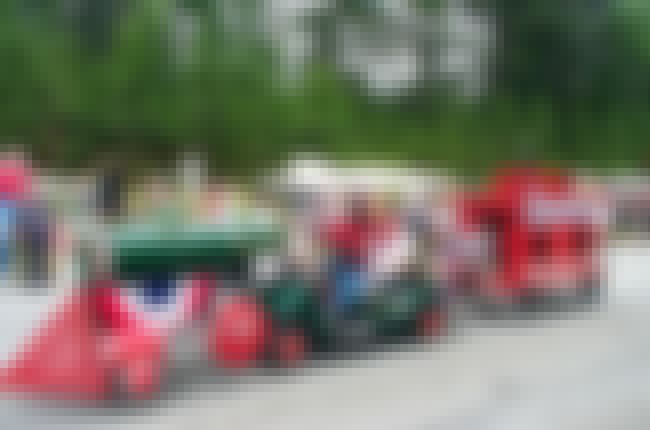 Peachtree City, GA, goes all out for the holidays. To celebrate Independence Day every July 4, this small town has it all: food, acrobats, fireworks — oh, and a golf cart parade. But what about during the winter? On December 25, the town hosts a festival featuring a Grand Menorah Lighting and another golf cart parade. The residents know there's no holiday that can't be improved with a parade of people driving golf carts on city streets.

Is this weird?
Scottsboro, AL: The Lost Luggage Capital Of The World
If you're a bargain hunter, then get to Scottsboro, AL. This town in the shadows of the Appalachian Mountains plays host to the "Unclaimed Baggage Center," a massive flea market-like shop that only sells luggage that's gone unclaimed throughout the years.
Bryan Owens, owner of the Unclaimed Baggage Center, says when his father started the business, it was just a way to make some extra money. However, it blossomed into a massive enterprise. Owens even works with airlines after they've determined they can't return lost luggage to its rightful owner.
Is this weird?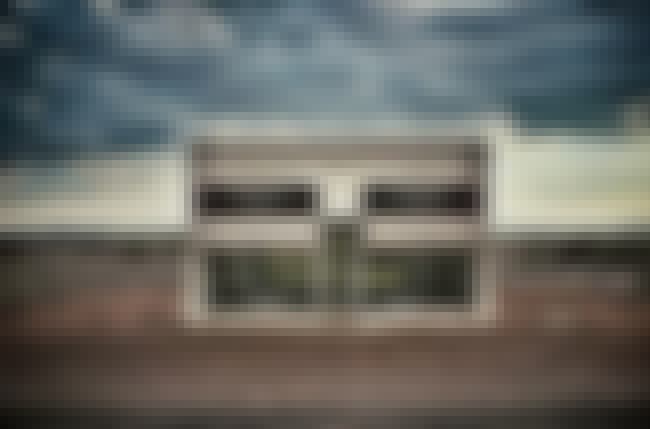 Marfa, a town so entrenched in West Texas it's almost Mexico, became an instant art hub in 2005 when artists Michael Elmgreen and Ingar Dragset installed a replica Prada store along Highway 90. With the help of the Art Production Fund, a group helping to create public art, the store was built with the hope it would slowly fall apart in the middle of the Texas desert.
At the time, Yvonne Force Villareal of the Art Production Fund told the New York Times, "If someone spray-paints graffiti or a cowboy decides to use it as target practice or maybe a mouse or a muskrat makes a home in it, 50 years from now it will be a ruin that is a reflection of the time it was made." However, the duo have had to maintain a semblance of upkeep due to overzealous vandals, and at least one thief.

Is this weird?
see more on Marfa