Buildings/Attractions

List of Famous Wellington Buildings & Structures

List of the famous landmarks that make up the Wellington skyline, listed alphabetically with photos when available. Wellington architectural landmarks as well as other major buildings, dwellings, and other structures in Wellington are included on this list. Information about these Wellington buildings is included on this list, such as when the building first opened and what architectural style it falls under. List includes both new buildings in Wellington and older historic landmarks.
Buildings include everything from St. James Theatre, Wellington to Government House, Wellington.
This list answers the question, "What are the most famous buildings in Wellington?"
This is a good reference for research into the historical architecture in Wellington. Famous architectural houses within the city of Wellington are included as well, sometimes by address, other times listed by the name of the original home owner.
Athletic Park was a sports ground used mostly for rugby matches in Wellington, New Zealand. The ground was also the inaugural home of New Zealand's principal knockout football tournament, the Chatham Cup. It has now been demolished and replaced with a retirement village. It was famous for a very steep grandstand which used to sway a little in the regular strong winds that Wellington is famous for. The stand was unsafe as Wellington is very susceptible to earthquakes. Athletic Park was an open park overlooking the Cook Strait and Pacific Ocean and was exposed to strong winds – most famously the 1961 All Black Test against France which was played in hurricane force winds. Throughout the 1980s ...more on Wikipedia
City/Town: Wellington, Wellington Region, Realm of New Zealand, New Zealand, Oceania, + more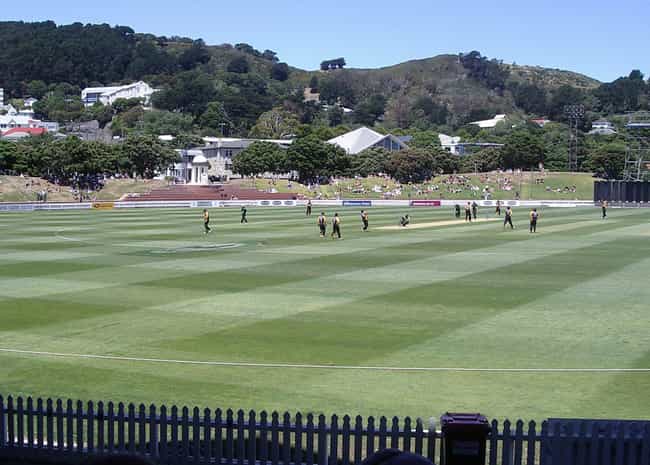 The Basin Reserve is a cricket ground in Wellington, New Zealand, used for Test, first-class and one-day cricket. The Basin Reserve is the only cricket ground in New Zealand to have Historic Place status as it is the oldest test cricket ground in New Zealand. The ground has been used for events other than cricket, such as concerts, sports events and other social gatherings, but now it is mostly used for cricket, particularly Test matches. It is also the main home ground for Wellington Firebirds. ...more on Wikipedia
City/Town: New Zealand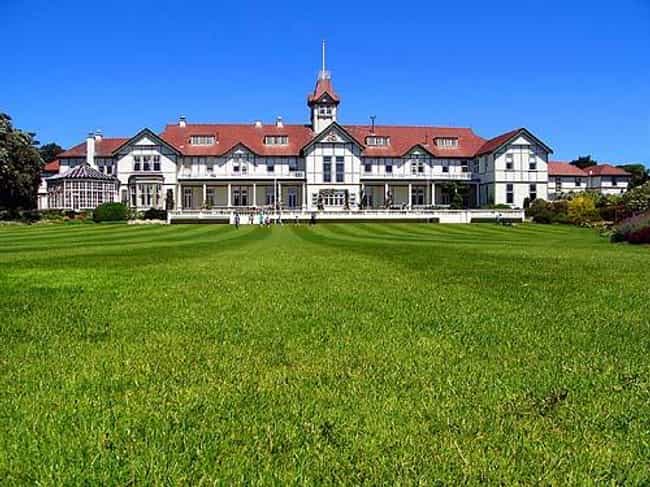 3
Government House, Wellington
Government House, Wellington is the official residence of the Governor-General of New Zealand, the representative of the New Zealand head of state Queen Elizabeth II. Its current residents are Jerry Mateparae, who has been Governor General since March 2011, and his spouse. The present building was completed in 1910 and it is the third Government House in Wellington. ...more on Wikipedia
City/Town: New Zealand
Opened: Jan 01 1910
Style: Edwardian architecture
Cothay Manor is a grade one listed medieval house and gardens, in Stawley, near Wellington, Somerset. In the early 14th century the local lord of the manor were the Bluett and Cothay families who owned it with nearby Greenham Barton. Built around 1480, its listing cites it as an unusually well-conserved, neat collection of buildings before 1500 in England. It gained four out of five stars in Simon Jenkins' "England's Thousand Best Houses." The rent for the land surrounding the manor in the medieval era was a pair of silver spurs and a rose. To celebrate the end of the Cousins' Wars, in the Tudor rose iconography of the time, a red rose, and a white rose, were planted on the terrace by ...more on Wikipedia
City/Town: United Kingdom