Total Nerd
Quirky Wes Anderson Universe Fan Theories

501 votes
195 voters
32.5k views
12 items
List Rules Vote up the most hipster Wes Anderson theories you think might just be true.
Wes Anderson's cinematic universe is a very quirky place. Combine that quirkiness with the fan theory department of Reddit and you're bound to find some seriously outrageous ideas about Anderson's films. Believe it or not, ridiculous though they may be, some of these Wes Anderson fan theories are spot on. Others, not so much; some have even been disproven. Whatever the case, these theories are fun to debate for cinefiles and Anderson fans alike.
Animal Symbolism in The Royal Tenenbaums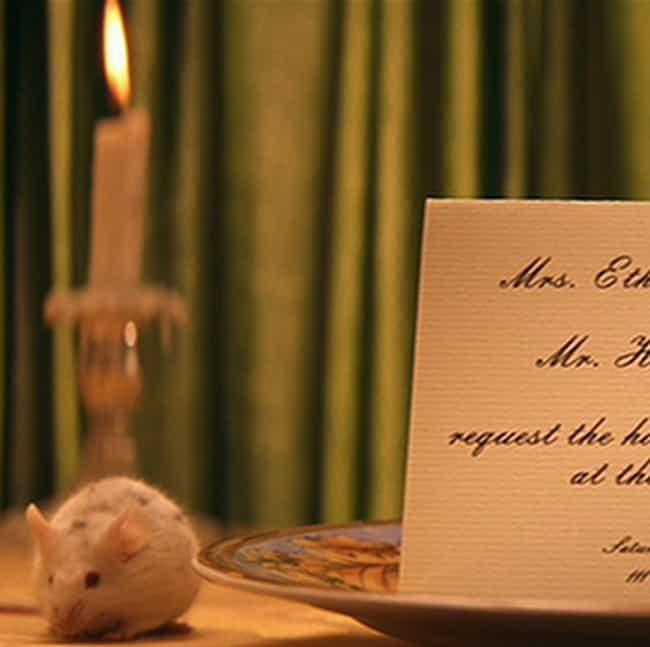 It's certainly no secret Wes Anderson films are chock full of symbolism and subtext, as Reddit user Kemlee points out. It appears that a deep dive into The Royal Tenenbaums shows each of the characters was represented by an animal. Kemlee's theory goes like this:
"Just take Royal's prized Havelina Boar's Head. What better symbol for an adulterous man than an old snorting pigs head? When Etheline kicks Royal out of of the house on Archer Avenue, the Havelina comes down off the wall, to symbolize Royal's departure. It is hung again when Royal returns home with 'the cancer.'"
This symbolism even extends to the children:
"Ari and Uzi are the dalmatian-mice; productive, reproductive, and indistinguishable from each other. Chas' psyche is still stuck at the house on Archer Avenue just like the mice that remain there. Chas' wife Rachel who dies in a plane crash is represented by their beagle Buckley, who miraculously survived the disaster. When Buckley is killed at the hands of Eli Cash, Chas is finally able to put the death of his wife behind him. Royal gives Chas a gift - Sparkplug, the fireman's dalmatian dog, a sort of a adult-version of the mice Chas created.
Richie's animal avatar is Mordacai, his faithful boyhood bird. Richie's childhood trauma is wrapped up in the inability to express romantic love towards his sister, Margot. This frustration leads Richie to fly the coop, so to speak. He leaves New York City for a sabbatical at sea, mirroring the action of Mordecai who sails away when Richie sets him free, right before the opening credits. The bird returns when Richie is ready to be honest about his feelings for Margot.
Margot's Spirit Animal is the zebra and the reasons for this are both concrete and abstract. Concrete in that the wallpaper in her room is full of zebras, in the play she writes as a child she casts herself as a zebra, and when she spends the night at the museum with Richie they sleep in the Africa wing underneath a zebra. Abstract in that, perhaps the black-and-white stripes of the zebra correspond to the black-and-white spots of Chas' dalmatian mice. The black-and-white colors of the mice and the zebra perhaps link Chas and Margot in their mutual dislike of Royal and the way he treated the two of them as children, they both feel ignored or mistreated by Royal who showered his favorite Richie with attention."

Does this make perfect sense?